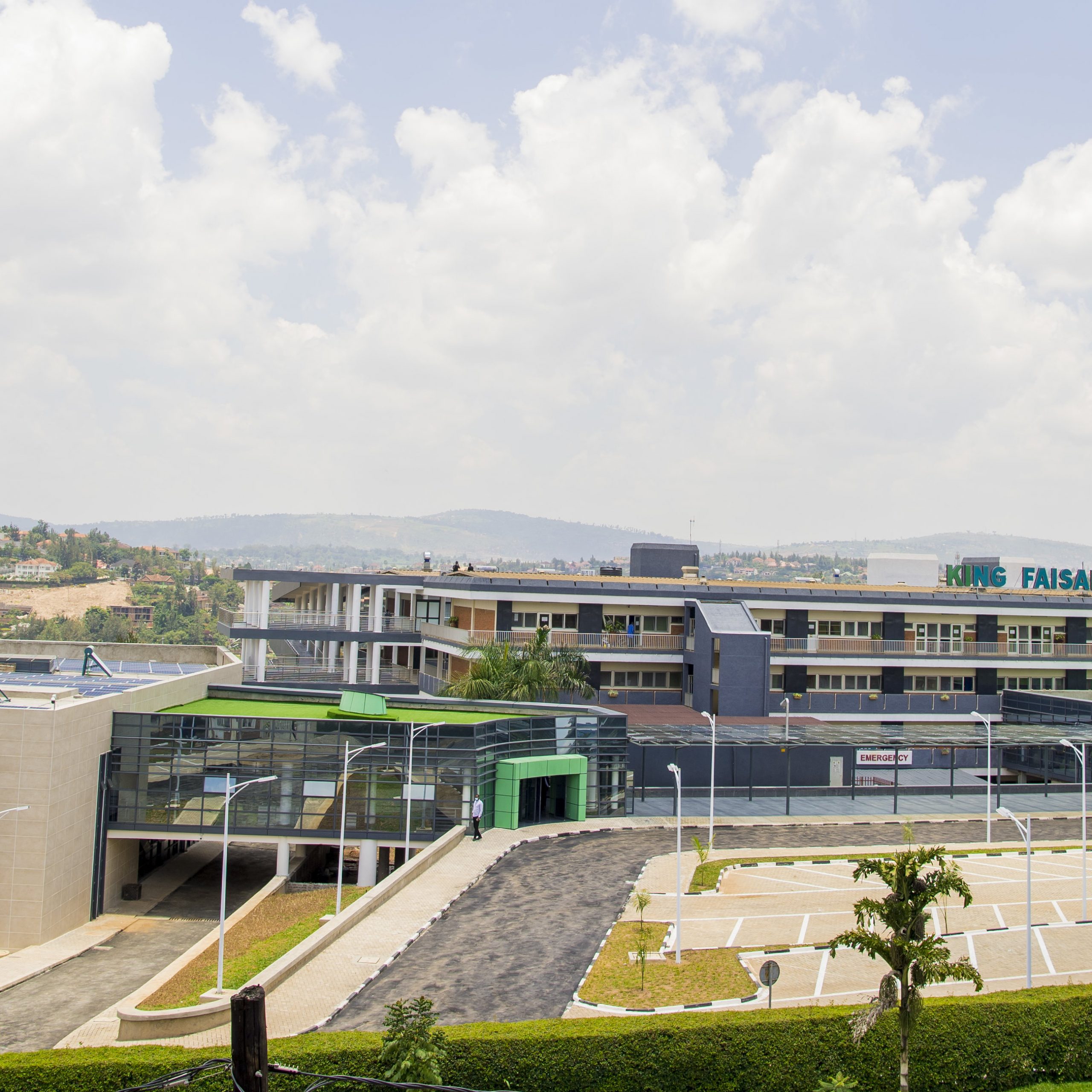 Following the management restructuring and new medical infrastructure at King Faisal Hospital (KFH), officials have revealed plans to start a unique training dedicated to specialists. 
The focus will mainly be put on reducing thge number of Rwandans seeking surgeries abroad.
As a medical research institution, KFH Chief Executive Officer Prof Millard Derbew said,  next year the hospital plans to introduce specialty training for Rwandan medical specialists who will provide surgery services that are commonly sought abroad.
The new sub-specialties training referred to as pediatric surgery, interventional cardiology; nephrology and kidney transplant will be provided under fellowship programs conducted  by 12 foreign specialists operating at KFH.
The hospital has so far recruited a Specialist on Minimal Invasive Surgery from Cameroon previously working in Belgium, Interventional Cardiologist from Ethiopia, Nephrologist from Ethiopia, and a Pediatric Surgeon from Congo- who are among the 45 specialists at KFH.
The training team, due to start early 2022, is expected to train other 12 Rwandan specialists to master and provide services in the above sub specialties.
Derbew said the training programme, to be conducted in collaboration with University of Rwanda will be sustainable in building the internal capacity and solve the problem of shortage of specialists not only in Kigali, but across the country with an intention to provide better services.
 "The quality of services has changed, we have also introduced new and expanded services. We are getting more positive comments than complaints. Our plan is to improve on specialty services to attract more patients," Derbew said during a press briefing aimed at highlighting the KFH end of year achievements.
This year alone, under the COVID19 pandemic, the hospital managed to handle over 6000 patients per month while 1200 were admitted as in- patients and with possibilities of surgery.
Derbew said that with the new infrastructure, the hospital has committed to improved health services to attract patients from the region and beyond.
The new infrastructure at KFH include a new Out Patient Department (OPD) facility, Rusaro clinic, state of the art  1.5 Tesla Magnetic Resonance Imaging Machine that has clear imaging, Gastroenterology equipment for procedures such as endoscopy and catheterization laboratory.
"The OPD has reduced the number of queues and commotion that used to be inside the hospital main building. This is because we have increased the consultation rooms from 20 to 46. We also have a section for premium clients or VIP patients," said Dr. Augustine Sendegeya the Chief Medical Officer at KFH.
Sendegeya noted that with improved services, and facilities the hospital will be in position to reduce costs incurred by patients seeking specialized treatment in other countries especially Kenya and India for some of the common complications such as heart and kidney problems.
He revealed that among Rwandans seeking medical treatment abroad, about 25% are Kidney problems, 15% in heart surgeries and cancer, who incur high costs in the process and this can be reversed with KFH improved human and infrastructure capacity.