President Paul Kagame says a prayer must be associated with a purpose of life, and people should remember accountability of their specific responsibilities, to serve the purpose of living on the planet earth.
The Head of State made the observation at the 28th National Prayer Breakfast which took place on Sunday, January 15, at Kigali Convention Center (KCC).
"We must carry the burden of responsibility. There will be judgments in people's mind that person is not fit. He isn't leading by example. We must carry the burden of where we carry people with us to a certain end, a certain objective, and actually it is everybody's responsibility," President Kagame said.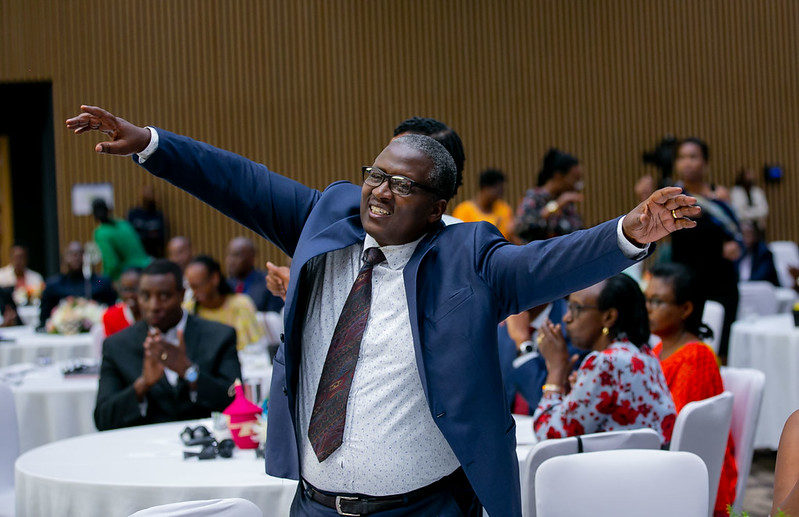 "In your own way, at your own level, at your own place, you want to try to do that. You want to try to be a leader moving from a certain point to another point that serves the purpose. So, I can't be here in front of you and tell you all the nice things and at the end some of you, even all of you at the end of the day start wondering; is this the man who was telling us we should conduct ourselves this way," Kagame added.
He pointed out that questions from people must be there and leaders must be able to find solutions for questions being raised.
The Head of State urged those in positions of authority to set the tone by setting an example and being humble.
"The universe, this planet is as small as the grain of millet, hanging among billions of billions of planets," Kagame said.
"If earth is that tiny, you may just ask yourself; how much smaller Am I, me sited in this room?"
From this context, the President said that even nations, even the leaders who pretend to be big, are that small.
"Now imagine someone coming to me and dictating me what I should do. How come when you are smaller as me? I will just ask you who are you?" he said.
The president drew a conclusion from this, that people should agree that they need each other.
President Kagame observed that people have different strengths, possibilities and powers. But each can contribute for the nation to reach where it wants to be.
 Collective burden to move from bad to good
In the context of national building and development, President Kagame said that it should be everyone's burden to contribute to the development of the country and living in harmony for all Rwandans.
He pointed out that it is one country and every body should have a burden of responsibility, with each person having a share to build the country, for it to reach where it wants to be in the shortest time possible.
"For each of us, you should feel that burden on you, what are you bringing to this process which is taking us from bad to good. The process of national building and development. The process of living together in harmony," Kagame said.
"We are one country, and should have the other burden of responsibility on development. All of that is a continuous process, it does not happen in a day to say that you reached where you wanted to be. Some things are back and forth. But you keep working to put them on line to keep moving, the way they should."
This year, the 28th National Prayer Breakfast was attended by Rwandan leaders and church ministers from all walks of life and foreign worshipers from Botswana, Congo Brazzaville, Gabon, Germany, Ghana, Kenya, Uganda, USA and Zimbabwe.
The Preacher of the day was Pastor Yves Castanou from, a French evangelical charismatic Pastor of Impact Christian Center(ICC) Brazzaville and Director general of Agence de régulation des postes et des communications électroniques in Republic of the Congo.
Castanou elaborated on Patriotism and humility, two values of which he said, President Kagame has.
The president believes in humility, which brings value en route to patriotism "to serve the purpose of life."
The preaching fits in this year's prayer breakfast 'Patriotism, the cornerstone for sustainable development'.
The annual event which started in 1995, National Prayer Breakfast is organised by Rwanda Leaders' Fellowship and it convenes leaders from all walks of life, religious personalities and other people to contribute to ideas of good leadership, under the theme 'instilling Godly values in leadership."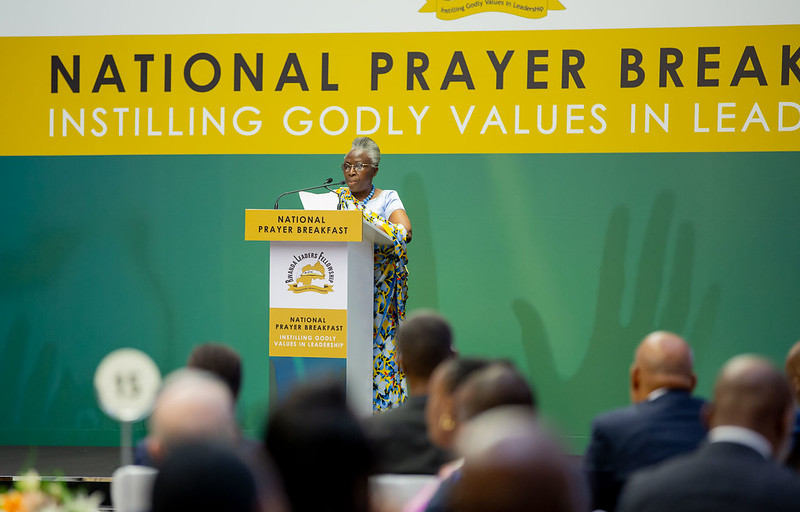 Today's event was an opportunity to thank God for all he did in the year 2022, including saving the country from COVID-19 pandemic, bringing big events to Rwanda, including a succesful Commonwealth Heads of Government Meeting(CHOGM) after two postponements.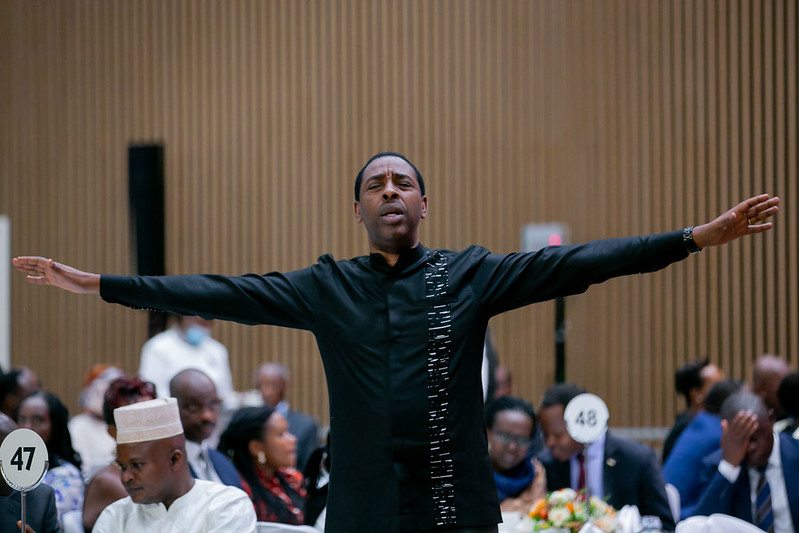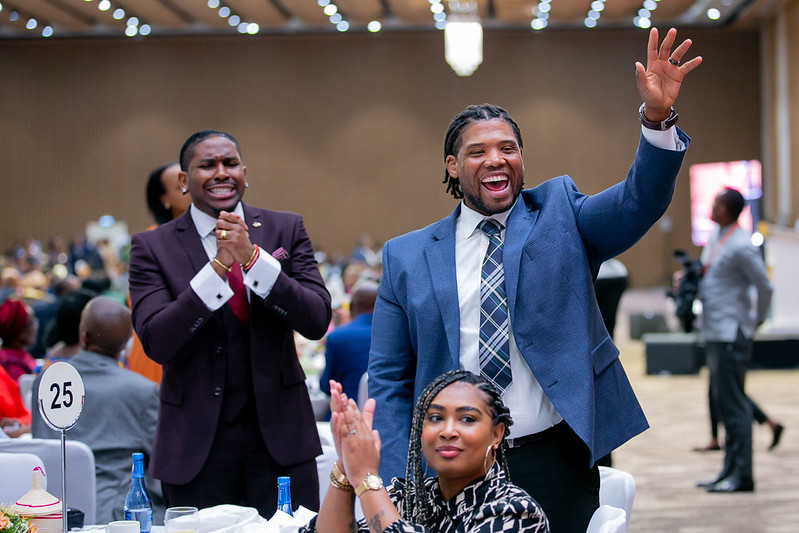 All photos by Moise Niyonzima, Multimedia-Kigali Today Ltd.