The High Court Chamber for International and Cross Border Crimes in Nyanza district has sentenced Jean Twagiramungu to 25 years in prison after finding him guilty of genocide crimes committed in Rwanda during the 1994 Genocide against Tutsi.
Twagiramungu, 50, was extradited to Rwanda in 2017 by Germany. He was accused of crimes of Genocide and extermination as a crime against humanity in former Rukondo and Karama communes, in the former Gikongoro Prefecture, (now Nyamagabe district) in the Southern Province.
Before the 1994 genocide against the Tutsi, Twagiramungu was a well-known teacher at EAV Kaduha High School and in the community around the region.
According to survivors and witnesses in his case, Twagiramungu used his influence as a teacher to order the Interahamwe militia to take up arms and murder their neighbors during the Genocide.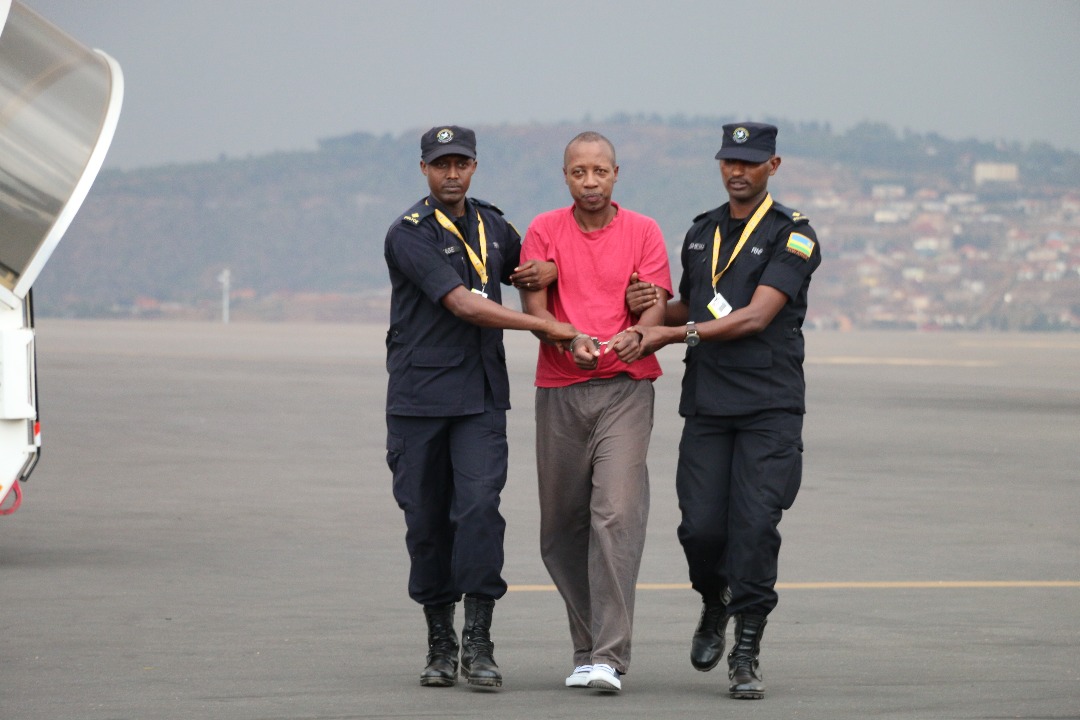 Survivors say Twagiramungu always brandished traditional arms, including machetes, everywhere he went and was seen at roadblocks where the Tutsi were killed.
After the sentencing, this February 16, 2023, Twagiramungu stated that he was not happy with the ruling and immediately appealed the verdict, instead of waiting for the legally accepted 30 days of submitting an appeal.
Raising his right hand up, Twagiramungu asked the presiding judge (Judge Antoine Muhima) to give him a chance to speak out and he said: "I am not happy with the sentence I was given and I am appealing."
The judge then asked the court clerk to put that in writing and have Twagiramungu sign on his appeal request.