Rwanda is relying on technology and innovation to improve service delivery and accelerate economic transformation and development, with the long-term vision of the country already paying off in different ways.
This is what was highlighted by the Prime Minister, Dr. Edouard Ngirente, on Monday, at the opening of the World Government Summit 2023 in Dubai, UAE, which is bringing together over 10,000 international government officials, thought leaders, global experts and decision-makers.
Speaking at the three-day summit hosted by the Prime Minister of UAE, Sheikh Mohammed bin Rashid Al Maktoum, under the theme "Shaping the Future of Governments", Dr. Ngirente said that Rwanda continues to rely on technology to shape the future.
"For the last almost three decades, innovation and technology have been at the heart of our development journey and this was more than a choice but a must, given our Rwandan context," Dr. Ngirente said, pointing out few areas Rwanda has channeled her efforts to boost the tech sector to play its role as an important enabler of economic growth.
PM Ngirente said that the country's long-term vision was implemented in parallel with the long-term strategy for National Information and Communications Infrastructure and the efforts have and continue to pay off.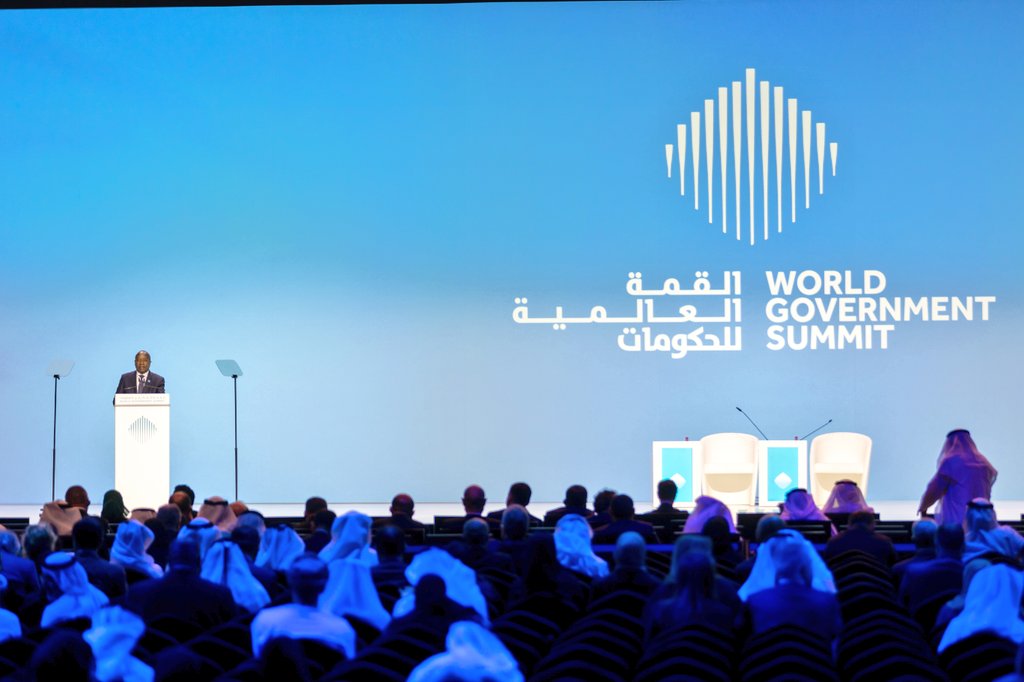 He pointed out that from 2008, Rwanda deployed country-wide fiber optic, and has now achieved 95 percent 4G LTE broadband coverage, which ensures accessible, affordable and secure digital services for both public and private sector.
Among other things, he said Rwanda has put in place the foundational legal and  regulatory framework to allow the liberalization of the telecommunication sector and attract private sector investments as part of the digital transformational process.
He said that Rwanda focused on accelerating infrastructure rollout to connect the people through increased coverage of telecommunication networks and licensing of more operators.
"As result, today over 90% of our government services can be accessed online, and we continue working to have all services digitized by 2024. This has reduced transaction costs, improved service delivery and empowered citizens," Dr. Ngirente told global leaders.
He emphasized that infrastructure development over the years has led to new opportunities and lowered the cost of doing business, and attracted domestic and foreign investment.
"For example, Rwanda continues to invest heavily in national road connectivity and with neighbouring countries, as well as air connectivity with the national airline,"
"As result, in terms of road quality, the World Economic Forum ranks Rwanda 39th globally and third in Africa," the Premier said.
Dr. Ngirente said that Rwanda has also invested in new hospitality, meeting and sports facilities, that are drawing in more visitors and events all year long, as part of efforts to support the growing tourism and business events sectors.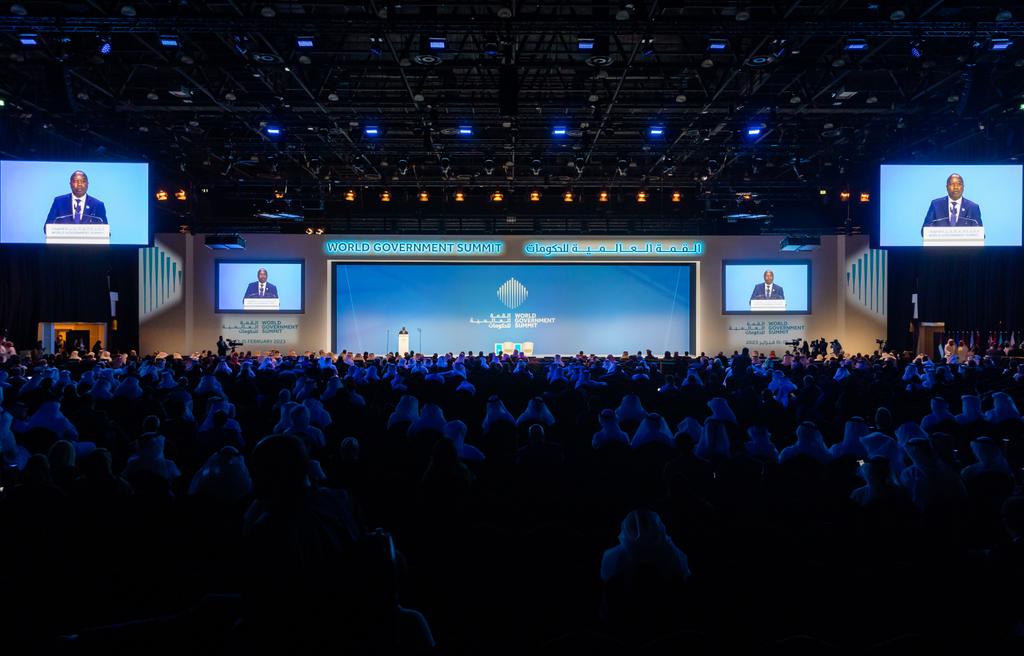 The head of government business told the global gathering that Rwanda is investing in the modernization of agriculture and livestock to ensure food security, and increase exports, in line with the country's Vision 2050 development strategy.
He pointed out that Rwanda is focusing on de-risking the agriculture sector as a key priority to make it more profitable and attractive, especially to the youth.
"We have also established a strong post-harvest handling system to limit food losses and waste, we are promoting smart farming techniques, such as increasing irrigation coverage to mitigate the negative effects of climate change as well as the use of agriculture ICT systems,"
"We have made good progress in plant breeding research, which today produce locally most of the improved seeds in use," he observed.
With the majority of Rwanda's population being young people, the Prime Minister said human capital development constitutes Rwanda's biggest priority as a key driver of high-income growth and foundation for sustainable prosperity.
For that to happen, he said Rwanda is making concerted efforts to invest in quality education at all levels, with a particular emphasis on skills development in science and Technology, as well as in Technical and Vocational Training (TVET).
"We have been also partnering with world-class education institutions, including the Carnegie Mellon University-Africa, and the African Leadership University, which are now based in Kigali,"
"We are beginning to see some tangible results from these initiatives. For example, from the year 2000, Rwanda has sustained its annual economic growth at an average exceeding 7%," he said.
The PM said that Rwanda's GDP per capita has more than tripled, and life expectancy has increased from 49 years to slightly over 69 years in 2022 and the country's ability to attract Foreign Direct Investments (FDIs) has increased.
The Premier used the opportunity to sell Rwanda as one of the best countries to do business in the world, highlighting the different incentives the government has put in place and recovery from the Covid-19 pandemic.
"We look forward to welcoming and facilitating more investment in all sectors,"
"There is no doubt that the present and future of humanity is being shaped by technology and innovation. Rwanda is making this reality the focus of our journey towards economic development and transformation," he said.
At least 20 presidents are expected to attend the summit which continues today, including Abdel Fattah El-Sisi of Egypt; Recep Tayyip Erdoğan of Türkiye; Macky Sall of Senegal and Chairperson of the African Union, Mario Abdo Benitez of Paraguay and Azerbaijan's Ilham Aliyev, among other leaders.
This year's edition is being graced by more than 250 ministers, with more than 80 international, regional and governmental organisations adding value to sessions and forums.
Some of the speakers at the event include Professor Klaus Schwab, founder and executive chairman of the World Economic Forum; Kristalina Georgieva, MD of the International Monetary Fund; Ngozi Okonjo-Iweala GCON the director-general of the World Trade Organisation; Dr Tedros Adhanom Ghebreyesus, director-general of the World Health Organisation.
Others include Ahmed Aboul Gheit, Arab League secretary-general; Muhammad Sulaiman Al Jasser, chairman, Islamic Development Bank (IsDB) Group; and Jasem Al-Budaiwi, the secretary-general of the Cooperation Council for the Arab States of the Gulf.
The summit's agenda includes more than 220 sessions, with more than 300 speakers from around the world sharing and discussing ideas and strategies for the future.