After struggle of several decades, the women in sports are confident to say that they now have made a breakthrough towards rewarding career just like their male counterparts who have enjoyed a monopoly since time immemorial.
In a special sport show dedicated to women at KT Sports on international women's day, Gertrude Kubwimana 55, a veteran Volleyball professional player and currently acting technical director in Rwanda Volleyball federation elaborated on her resilience and the fruits of her past struggle.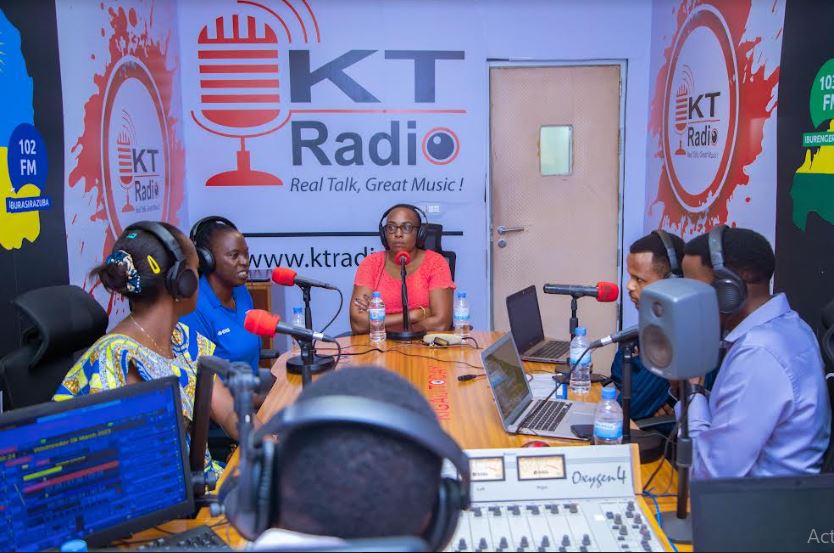 Kubwimana who started as a player at age of 18 testifies: " In my time, there were so many hindrances that wouldn't allow a girl to make a step in sport."
"First of all, our culture was really hostile to women in sport; they always thought that girls who joined sports were deviants, leave alone the fact that there was an obvious lack of infrastructures," she further said.
She said that the only chance to access any sport pitch was at school.
To make the matter worse, some parents were really concerned about their children's academic performance whenever they shared their intention to join sports.
"I recall my father giving me a condition to join a volleyball team of my school. He told me daughter! If you want to go ahead with your sports' dream, make sure that you perform really well academically, otherwise we have no deal," Kubwimana recalls.
Other invitees in this show were not spared either.
Claudette Mugwaneza a.k.a Bucumu, the acting technical advisor in Rwanda Basketball Federation mentioned the challenge of women's team fitness.
"We were told that a woman should go slow with physical training because a woman should not have tough muscles and this kept us behind our opponents from countries with different social identity," Mugwaneza said.
The main challenge as for all the women athletes, is that history and culture always seeks to prevent them to follow rules and regulations of a particular game.
Pamela Girimbabazi Rugabira, President of Rwanda swimming federation said that for years, they have been trying to convince the society that wearing swimsuits is not a violation of culture, but a required outfit of the game.
All these challenges kept the women sports behind compared to men who had nothing to worry about.
Women professionals are now thankful that society's mentality has changed and accommodating modernity, thus parents allowing their daughters to participate in different sports according to their wish.
To this can be added availability of qualified coaches and availability of standards infrastructure though everything is still work in progress.
Women's progress now
Women in sports are happy that they can now earn a living for them and their families from their career; they can join a team and get both a monthly wage and a scholarship.
Women can now compete at international level.
For example, in volleyball, Rwanda participated in World Championship U-20 twice while in Basketball Rwanda has been participating in Afro Basket.
In swimming, Rwanda contributes athletes in Olympic games and this is among other competitions.
The country further contributes female players at international level in different disciplines.