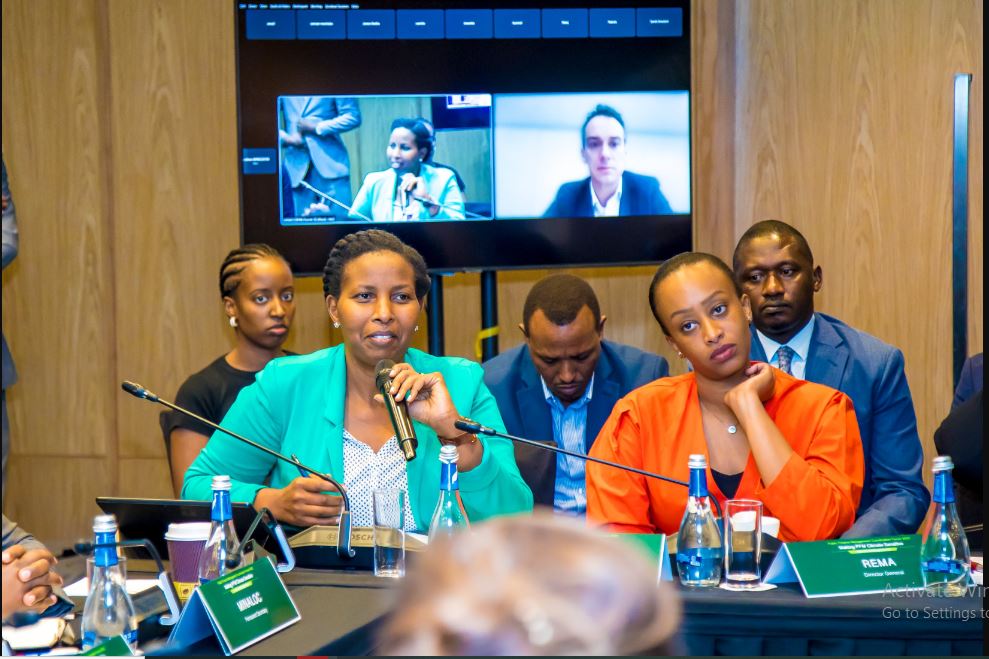 The Ministry of Finance and Economic Planning convened the 2023 Public Finance Management (PFM) Coordination Forum, On March 22, to discuss how programmatic approaches to climate change and financing can be scaled-up.
Discussions bringing together government officials and development partners mainly tackled climate finance and integrating the climate component in the Public Finance Management systems, to achieve Rwanda's green agenda.
Rwanda also looks forward to mobilizing funds from both public and private investment. Participants also discussed citizens' perception of service delivery and governance.
Richard Tushabe, the Minister of State in charge of the National Treasury said the gathering enables identifying the source of funding, how to use funds, and how to report impactful and measurable results. He further called on private investors to supplement public funding in addressing challenges brought by climate change.
'As we do public finance management, there is a need to track a climate resilient country and economy.  We also need to know how to mitigate, adopt and finance programs on climate change. With our development partners, we are discussing financing, implementation, as well as leveraging on their global network, and technical support, because this is a new drive and we need enough expertise.', said Minister Tusabe.
The state minister further said the government cannot wait until the country is affected by climate, for unplanned interventions, instead there is need to foresee challenges, for prevention.
Teddy Mugabo, the Chief Executive Officer of the National Fund for Environment (FONERWA) said it is high time the system changed from project financing to programmatic financing, looking at national priorities and then being in close discussion with partners.
"We are going to work on an investment plan, which allows us to move faster but also use our resources very efficiently. This requires a high level of coordination, with a bigger project, through which people can derive smaller projects. It is also important to link the public and private investment, because not only public investments are going to address the issues of climate change," Said Mugabo.
According to the Director General of Rwanda Environment Management Authority (REMA), Juliet Kabera, there are programs being implemented, including the rehabilitation of degraded wetlands, to accommodate floods. She also called upon those in the private sector to participate in the restoration of wetlands,
Kabera added, 'We started with a set of five wetlands in Kigali, Including a former industrial area in Gikondo, in Nyabugogo and around la colombière. We want to see the same initiative rolled out to secondary cities like Musanze and Nyagatare, because it is a program that needs to be upscaled.'
Other programs include tree planting and soliciting resources for the green climate fund.  Feasibility studies on rehabilitating degraded wetlands have been done, intending to approach this issue in a broader sense.