The First Lady Jeannette Kagame says celebrating gender equality successes is worthy, but people should also understand that the achievement was not spontaneous, because it required a government that puts citizens at forefront, especially women.
Mrs. Kagame said that Rwandans should recall the ways and efforts that were established to achieve gender equality success, including the political will that gives equal opportunities, and involving women in decision making positions.
"We have laws and policies that give equal opportunities; both to men and women, the national budget that plans and caters for activities that targets to develop women initiatives. There are established institutions that also aim at building women capacities; MIGEPROF, National Women Council, Gender monitoring office, and Rwanda Women Parliamentarian forum," she said.
"A good family is a stable one, with potential and Rwandan values. We all agree that a woman has a great role in shaping a good family. However, she cannot achieve that a lone, she needs support, being stable and respect for human dignity, she can shape a stable family," Mrs. Kagame added.
She made the observation during the Rwanda Women Leaders Network Summit held in Kigali City on March 1. The one-day event themed "Building the next generation of women leaders" gathered over 200 women leaders working in government offices, and non-governmental organizations.
The summit aimed at empowering women leaders, mentoring and building future women leaders, inspiring young women, discussing ways to finance operations, and establishing partnerships at regional and global levels.
"We have to evaluate ourselves, and do more, for our boys and girls to inherit a country where their needs have no boundaries. When you are building, you care a lot about quality, sustainability of what you are building and protecting what has been achieved," Mrs. Kagame noted.
"So, we are not doubting the quality of our women forum because its establishment was needed. However, we have an assignment of creating new things, and ensuring sustainability. It is important that we continue to make progress and maintain it, so that the younger generation can gain more confidence and play an active role in developing our country," She stated.
African Women Leaders Network (AWLN) launched
In the same summit, Mrs. Kagame witnessed the launch of AWLN Rwanda Chapter that aims to serve as a conduit for enhanced mobilization of women, in various sectors, to impact the road to peace and development on the continent and also become an instrument of transformation.
AWLN is expected to comprise a diversity of women, including young women in leadership from all sectors of society including the political, public, and private sector, civil society, and grassroots women.
The initiative also aims to enhance the leadership of women in the transformation of Africa, in line with Africa Agenda 2063 and the 2030 Sustainable Development Goals.
It is expected to lead the aspiration 6 of Africa Agenda 2063, "The Africa We Want", envisions an Africa that is people-centered, with gender equality, and where women are empowered and play their rightful role in all spheres of life.
"Even though Rwanda is the 32nd country to launch a chapter of the AWLN, they have been the first to have solid women rights, since they already have their own RWLN," Bineta Diop Special Envoy of the Chairperson of the African Union Commission on Women, Peace and Security said.
"AWLN will not be replacing any existing network but will be amplifying them," Diop added.
Rwanda serves as a model for what other nations may do to fully include women in decision-making and to place women at the forefront of socioeconomic growth. They have contributed significantly to the recovery and transformation of the nation.
For example, the proportion of legislators who are women is at 61.25% currently.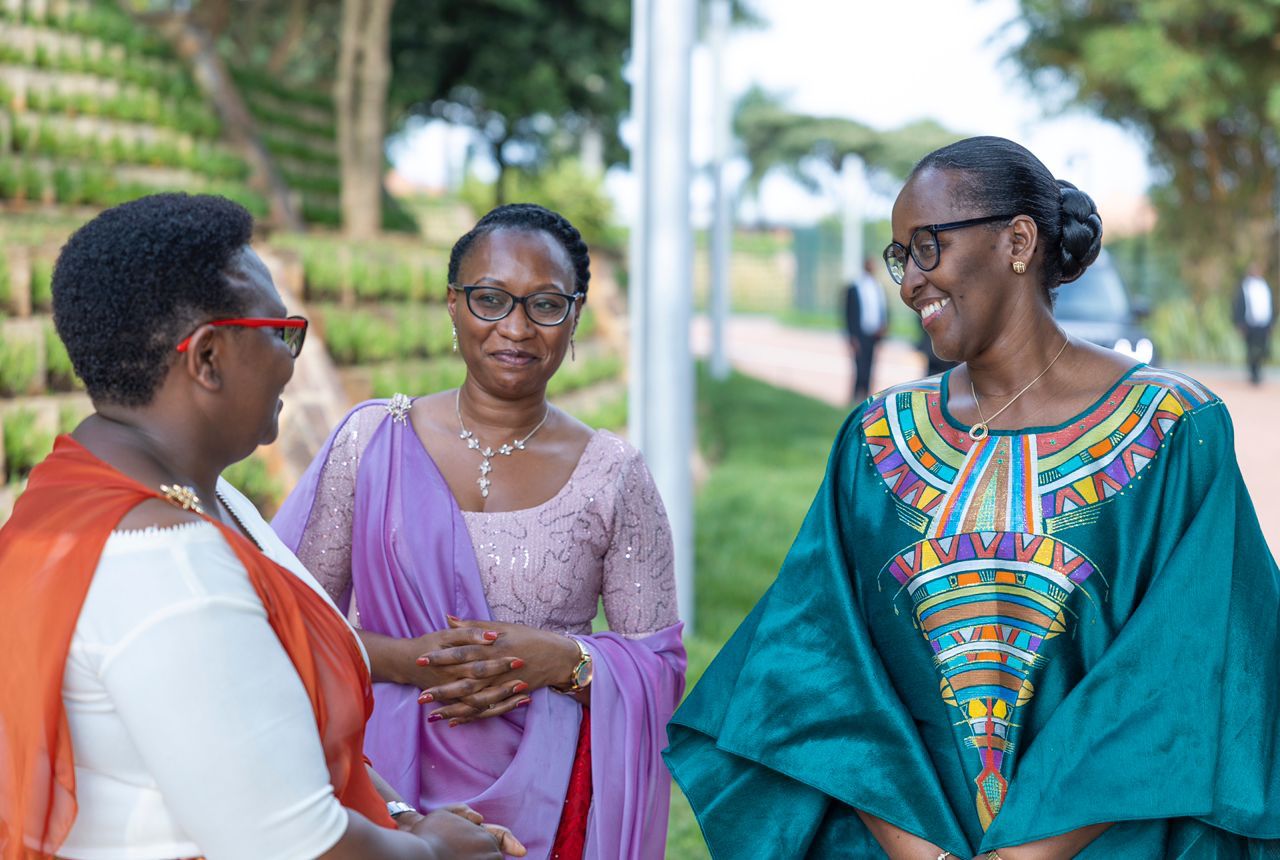 However, monitoring findings by the Gender Monitoring Office (GMO) indicate that the private sector still lags behind in gender equality, the sector employs almost 90% of the total labor force in the country, and the number of women is still low especially in technical fields.
Women only own 38% of micro business, 32% of small businesses, 21% of medium enterprises and only 15% of large businesses.