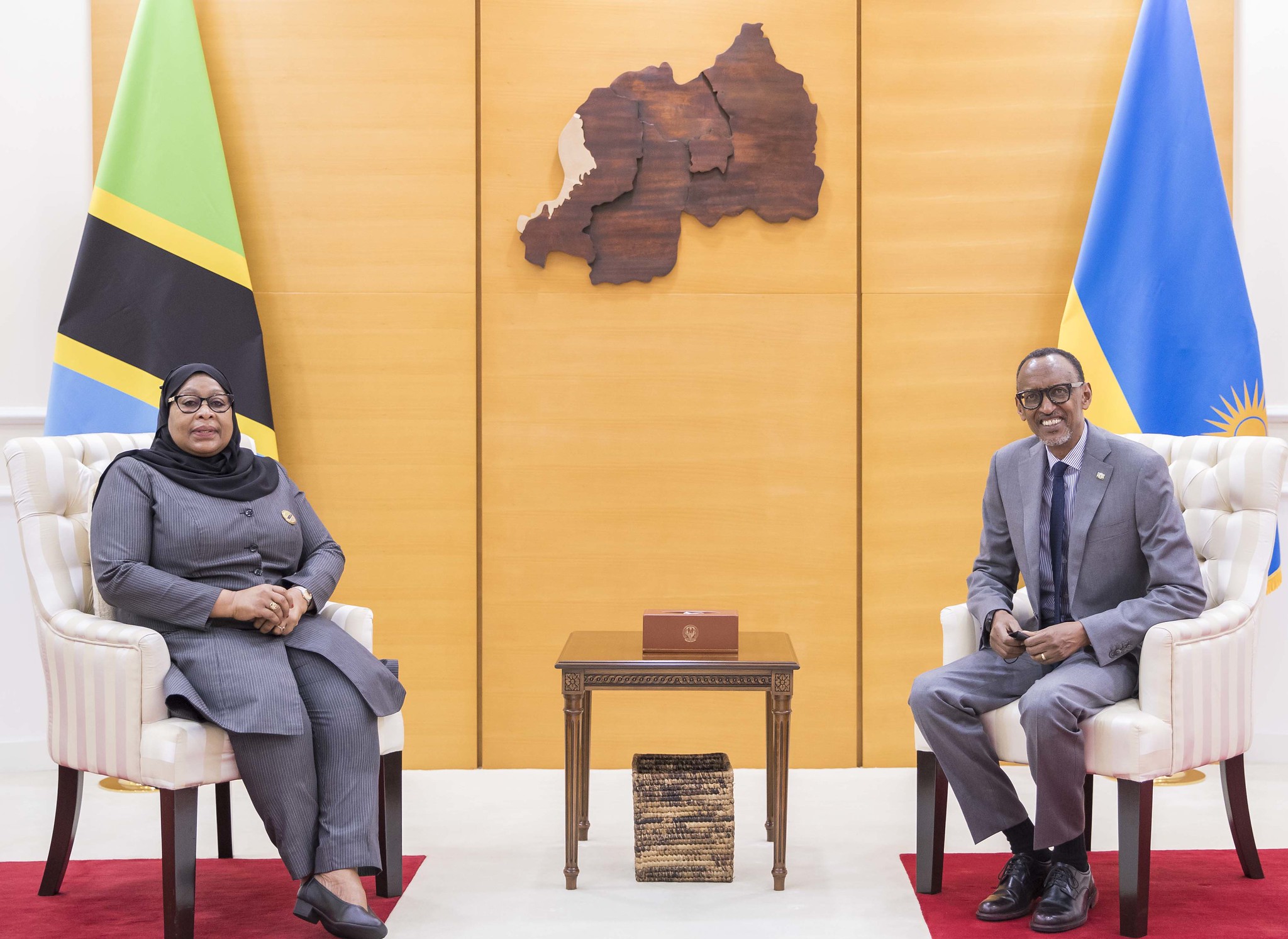 President Paul Kagame is expected in Dar-es-Salaam, Tanzania, for a two-day working visit  from April 27 to 28, 2023 where he is expected to hold talks with his host, President Samia Suluhu Hassan to discuss issues of bilateral and regional importance.
The Head of State and his delegation were expected to arrive at Julius Nyerere International Airport (JNIA) on Thursday morning where  he will be received by Dr. Stergomena Tax,  Minister of Foreign Affairs and East African Cooperation before holding talks with President Suluhu at Ikulu.
The two leaders are expected to address a press conference after their talks while officials from both sides are expected to pen bilateral agreements aimed at strengthening cooperation between Rwanda  and Tanzania.
"The United Republic of Tanzania and the Republic of Rwanda have held good diplomatic relationship that have stood the test time, where the two countries have been cooperating in various strategic sectors including trade and investment, energy, transport, education and culture,"
"The visit is an opportunity to continue strengthening the fraternal relations between our two nations for the broad interests of both parties," a statement issued by the Government of Tanzania reads.
President Kagame's visit to Tanzania follows President Suluhu's visit to Rwanda in August 2021, during which President Kagame promised to reciprocate. In Kigali, the two leaders agreed to fast track cooperation activities between the two countries, in different areas of interest, including trade, transport, energy and others.
The Head of State arrived in Tanzania from Zimbabwe where he attended the opening ceremony of the Transform Africa Summit 2023, which kicked off on Wednesday in Victoria Falls.