Stakeholders from public and civil society organisations promoting gender equality, family and child rights have consented to strengthen coordinated mechanisms to fight teenage pregnancy.
This was during the national dialogue on teenage pregnancy held March 31, where a new comprehensive sexuality education toolkit was launched. Members of the civil society say the toolkit will play a key role in curbing the challenge of teenage pregnancies.
This event, under the National Gender and Family Cluster (NGFC), was organized by the Ministry of Gender and Family promotion, in collaboration with Plan International-Rwanda.
In the latest Demographic and Health Survey (DHS 2020) statistics indicated that 5% of adolescent population (15-19 years) in Rwanda were victims of teenage pregnancy. While the previous DHS (2015) had shown 7%.
The Permanent Secretary in the Ministry of Gender and Family Promotion Mireille Batamuliza said the sexuality tool kit has been introduced to help address the problem of teenage pregnancy among out of school and in-school adolescents.
'To address teenage pregnancy, the solution is in sensitisation, access to information, for adolescents to take rightful decisions that don't put their lives at risk, The kit provides lessons for adolescents especially those out of school, parents, teachers and health workers, for additional knowledge.' Batamuliza said.
Statistics provided by the Rwanda Biomedical Centre (RBC) indicate that in 7,773 adolescent girls under the age of 18 were registered for anti-natal care services in 2021, while 8,228 were registered in 2022.
'There is need for young people to know how they can prevent unwanted pregnancies, and this is one of the aims of the new education toolkit.', said Elphaze Karamage, Adolescent Health Officer with RBC.
According to Karamage, 7,694 peer educators have been trained, 100 parents and 1,000 books have been distributed to both primary and secondary schools.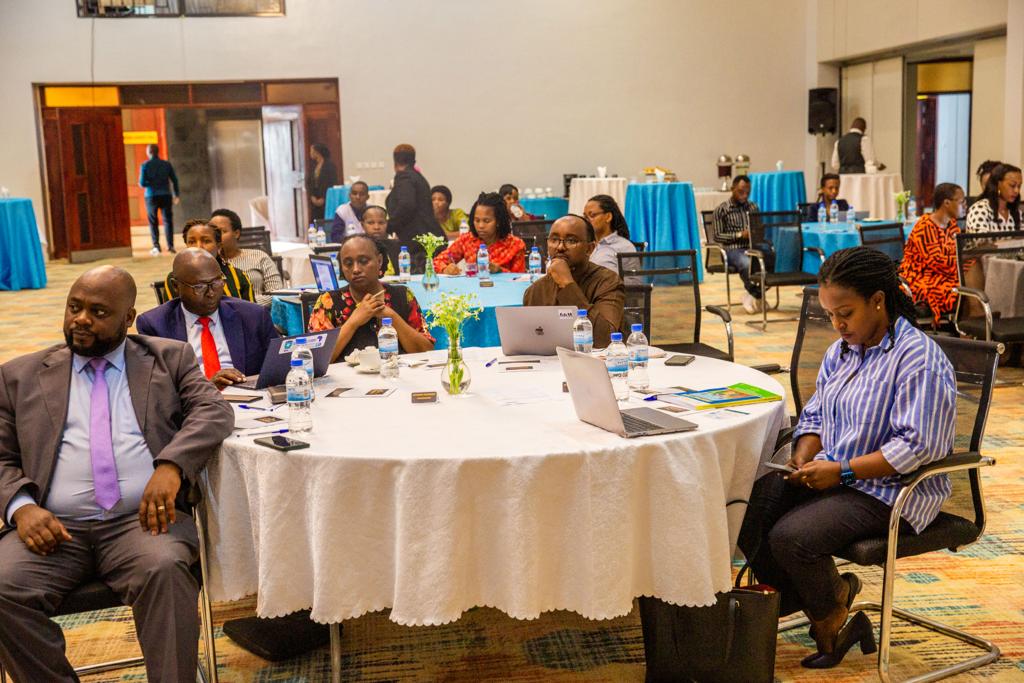 Josiane Uwase who got pregnant at the age of 16, expressed the horrible situation she went through, including being stigmatized by both parents and relatives.
'From my experience, both young boys and girls need sexuality education, because getting lured is very easy and parents have to discuss sexual reproductive health with their children. Once girls are pregnant and ignored, they get desperate and there is a risk of getting more pregnancies and this trend affects their lives.', Uwase said
The Country Director of Plan International-Rwanda, William Mutero said Working together with different stakeholders and the introduction of the teenage pregnancy kit, brings hope to intensify the capacity so that intervention intensifies through strong collaboration.
'Impact of teenage pregnancy requires confidence, knowledge on information, practice in understanding this particular issue, bringing our brains together, not women alone, but men also share the responsibility.',Mutero said
Participants called for the need to have a comprehensive package by all stakeholders, strengthening sensitisation on parents, especially men to have a role in family discussions.
A draft conceptual framework on prevention, response, and coordination in information sharing has been developed, to build joint efforts, in addressing teenage pregnancy. This starts with homes, schools and institutions, with a comprehensive set of activities.