The China Road and Bridge Cooperation (CRBC) has joined government efforts to rescue and support Rwandan citizens who were affected by severe floods and landslides this week.
Heavy flooding and landslides devastated the Western, Northern, and Southern provinces on the night of 2nd May and early morning of 3rd May 2023, leaving 131 people dead, property (5.000 houses) and plantations destroyed, and a temporary halt to many services including 33 schools and industries.
The disasters also saw four water treatment plants across the country halt operations after river Sebeya flooding polluted the sources of the water they use.
The most affected areas were Rubavu, Rutsiro, Karongi, Ngororero and Nyabihu districts.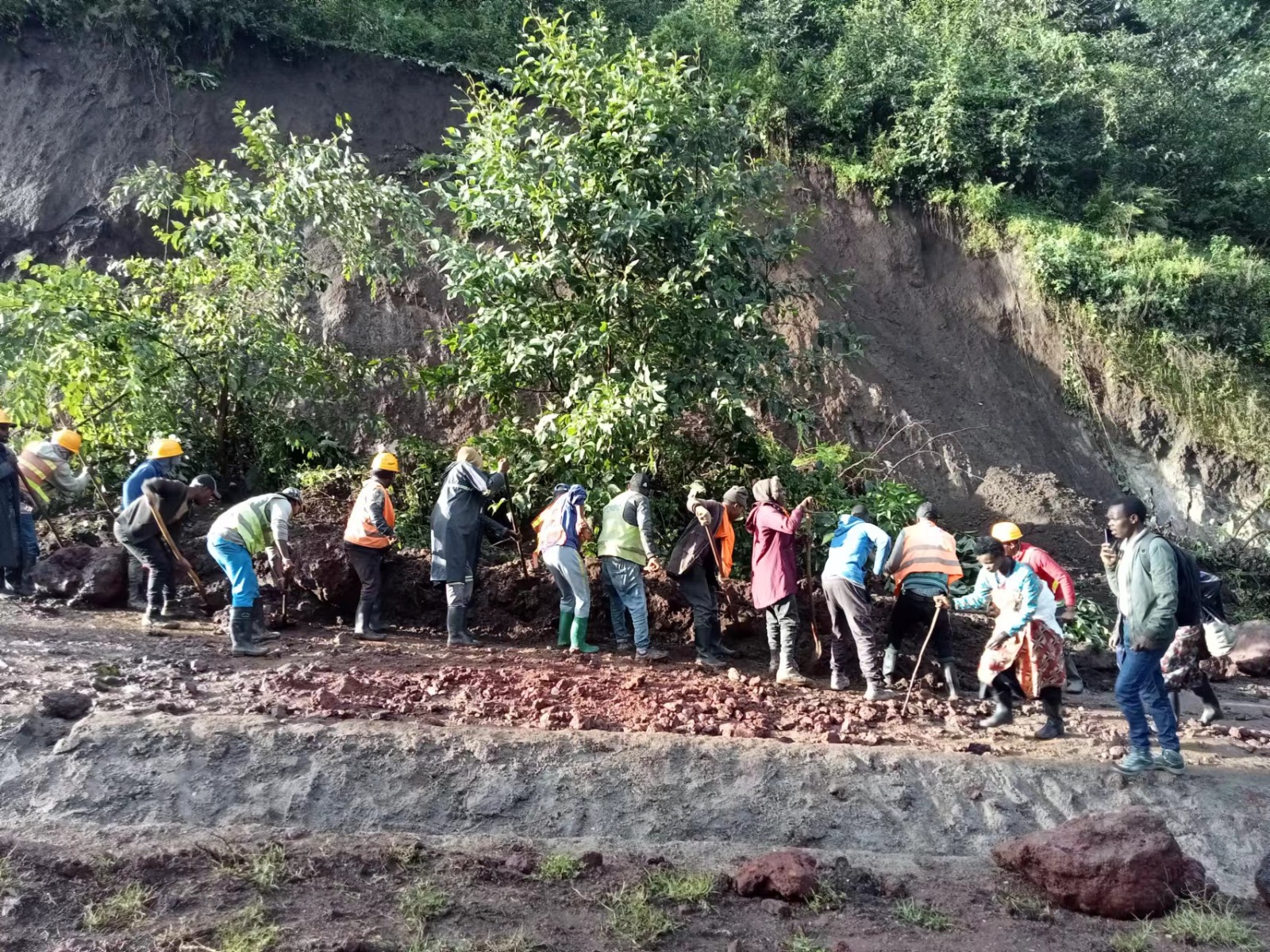 In the Rubavu and Nyabihu districts, which caused traffic jams and destroyed a large number of citizens' houses, CRBC Rwanda Office actively organized pre-emptive rescue and arranged rescue personnel and equipment to carry out rescue operations on the site.
CRBC also cleaned up the collapsed road section, visited and investigated the situation of local employees affected by the disaster, counted the disaster situation, and carried out humanitarian relief. 
"Local employees who were left homeless by the disaster were given Rwf5,000 per person and 2 kilograms of corn flour," CRBC said in a statement.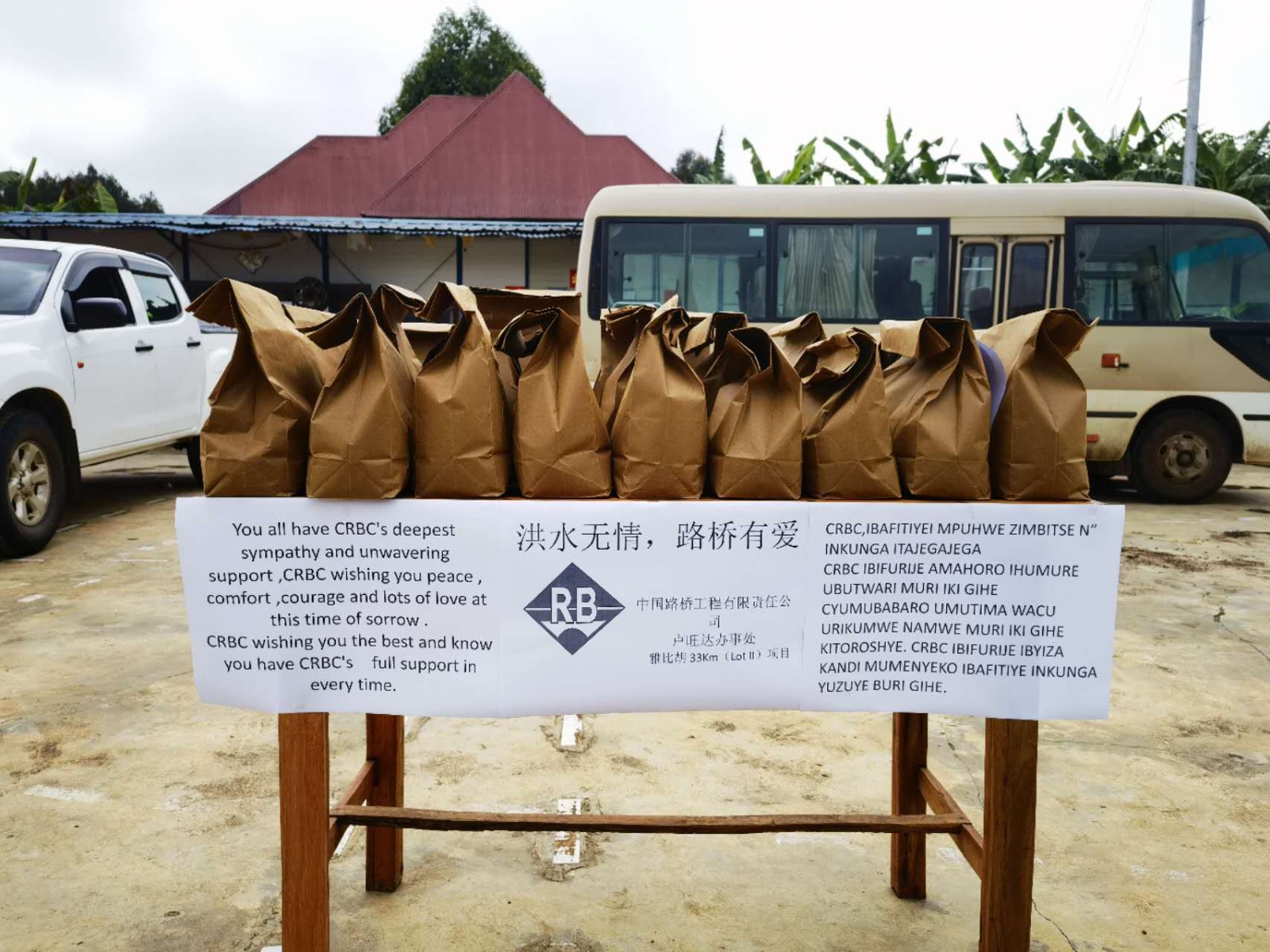 At the same time, China Road is carrying on psychological counseling and comfort work for victims and families of victims.
In the meantime, President Paul Kagame has sent his condolences to victims and hailed ongoing efforts by several players who have been working to rescue endangered citizens.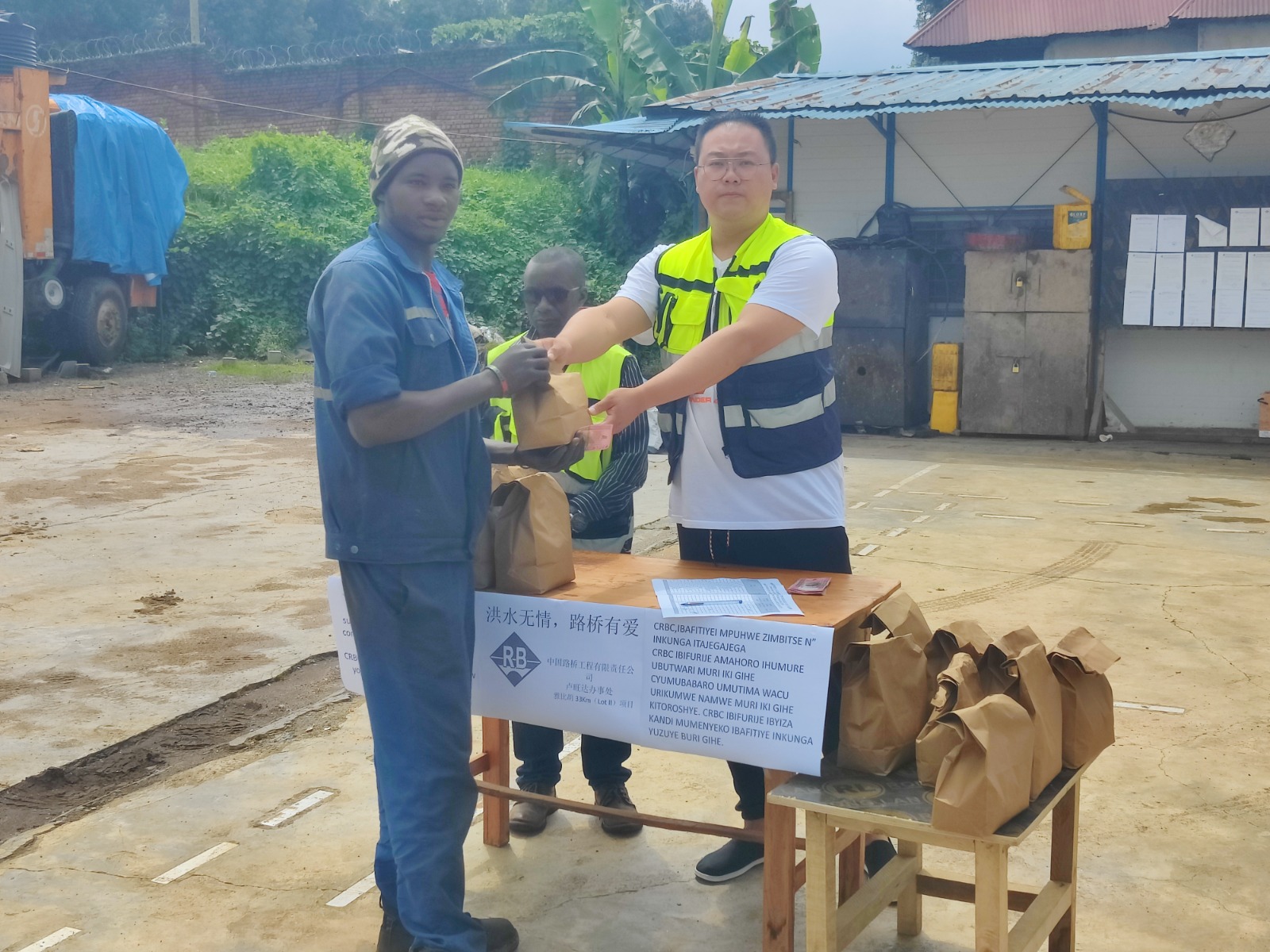 PM Dr. Edouard Ngirente visit the areas which are affected especially in Rubavu district (which is on the DRC border with Rwanda) where he attended the burial of some of the victims.
In a bid to support affected communities, the government has disbursed 60 tons of food and other supplies to the victims of the disaster and assured the continued support.