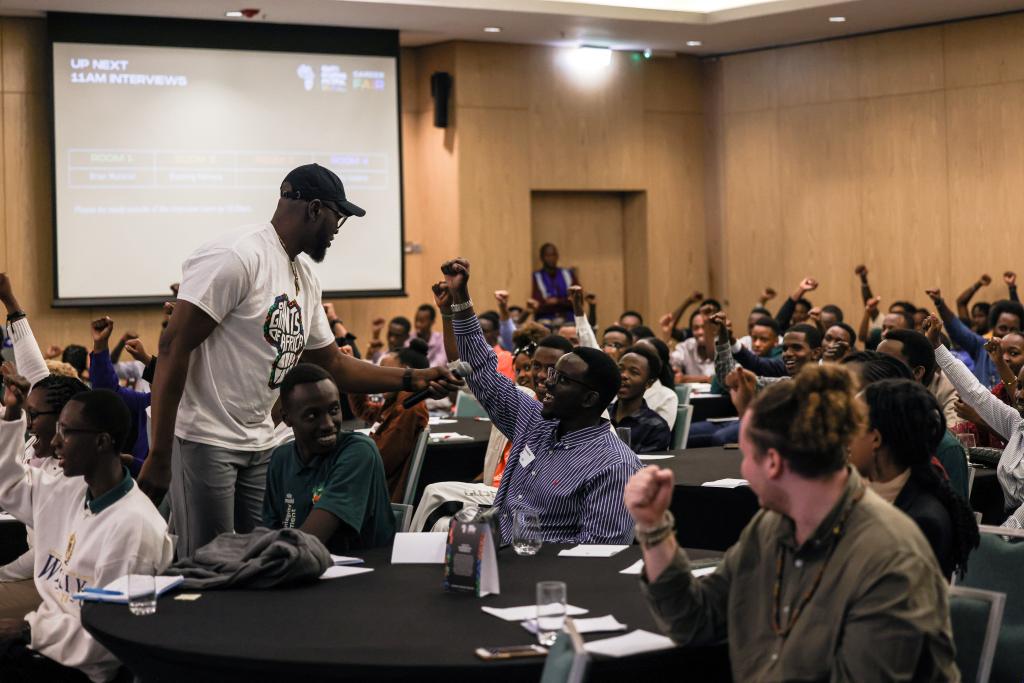 Giants of Africa represented by Masai Ujiri the co-founder, Vice-Chairman and President of the Toronto Raptors, today hosted a one-day Career Fair for local youth in supporting the Youth Internship Program that will take place at the Giants of Africa Festival scheduled August 2023 in Kigali, Rwanda.
The event brought together aspiring young talent and influential industry professionals, marking another milestone in the organization's ongoing efforts to empower and inspire the next generation of African leaders.
Giants of Africa partnered with the Rwanda Development Board's Skills Office to facilitate youth applications for the Program of which 1,900 local youth between the ages of 20 to 30 applied.
Over 125 candidates were interviewed to determine the 50 youth that will be selected to participate in the 10-Day festival.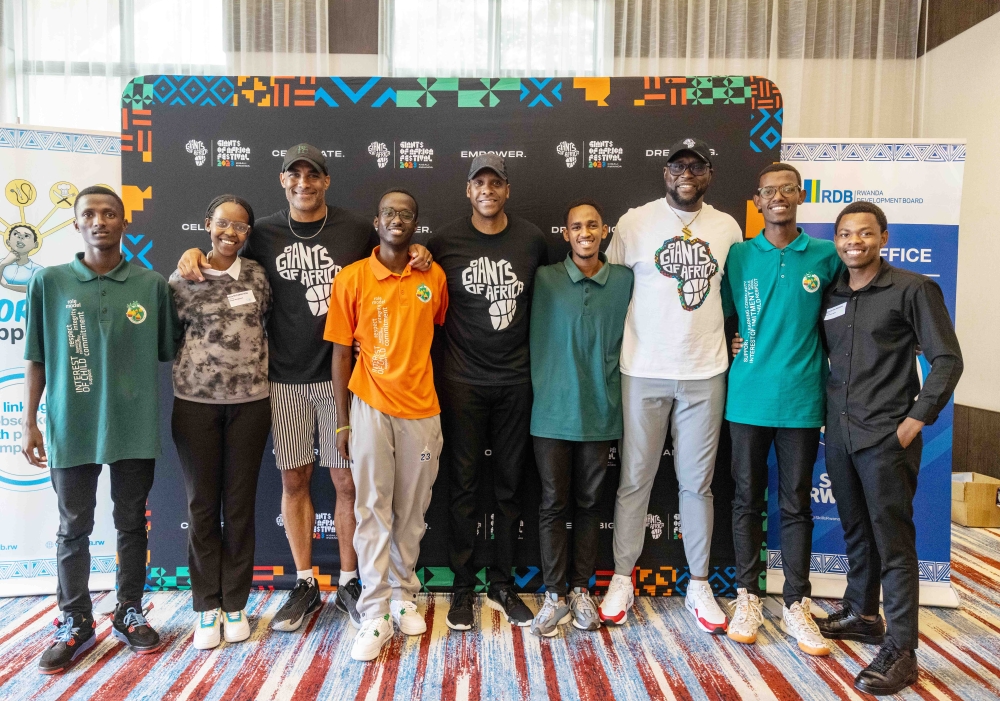 The initiative aims to provide the talented individuals with hands-on experience and education in the profession of their choice.
In his opening speech, Masai Ujiri, emphasized the importance of education, resilience, and self-belief in overcoming obstacles and achieving dreams.
"The Youth Internship Program and Career Fair continues our mission to empower African youth beyond the basketball court. By exposing them to a wide range of career options and giving them opportunities for hands-on professional experience, we want to equip them with the knowledge and experience necessary for their future success." Masai Ujiri said
Rwanda's Minister of Youth, Dr. Utumatwishima Jean Nepo Abdallah was in attendance and expressed his satisfaction with the Career Fair and noted that, "Rwanda as a nation, recognizes that our greatest resource lies within our youth. We firmly believe that investing in their talents, skills, and ambitions is vital for the sustainable development of our country. Giants of Africa share this vision, and together, we are shaping a brighter future for our youth."