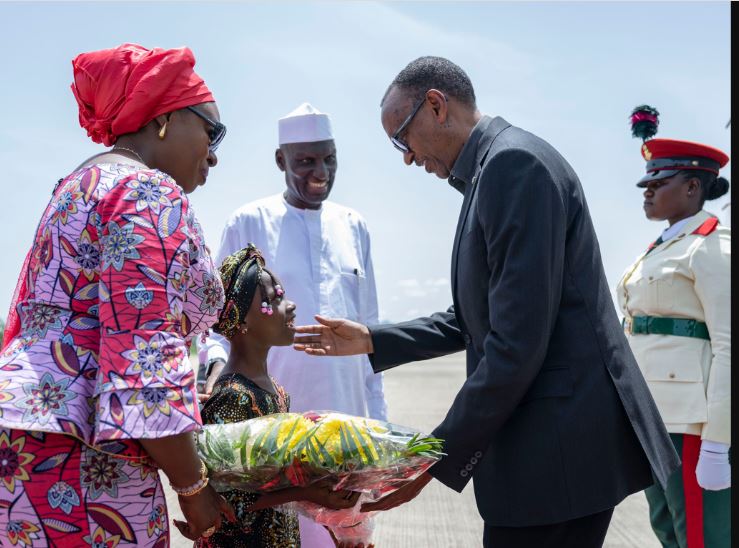 'President Paul Kagame was this evening welcomed in Abuja, Nigeria, where he will attend the swearing-in ceremony of President-elect Bola Ahmed Tinubu alongside other Heads of State from around the world.
On March 2023, the Independent National Electoral Commission (INEC) of Nigeria declared Tinubu winner of the 2023 presidential election. He was declared president-elect after polling 8,794 votes to defeat his opponents.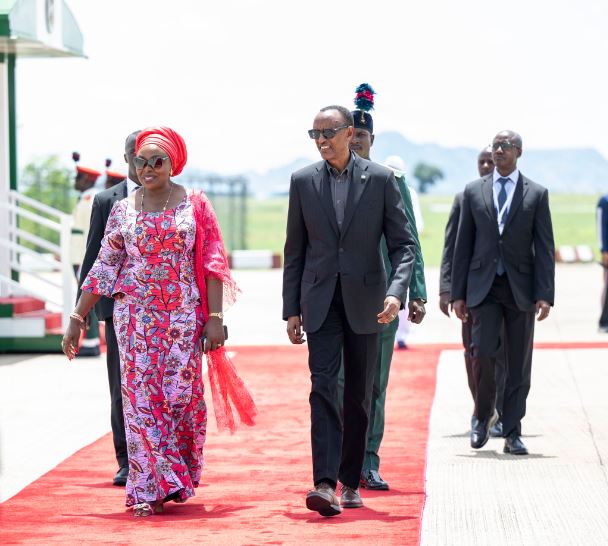 Candidate of All Progressive Congress, Tinubu won the disputed election with 36.61% of the vote, 8,794,726 total votes. Runners-up were former Vice President Atiku Abubakar of People Democratic Party, and former Governor of Anambra State Peter Obi from Labour Party.  '
Tinubu is replacing Muhammadu Buhari who ruled over Nigeria  between May 2015 and March 2023.