Rwanda is bereaved following huge loss of lives in the last three days specifically in the Western and Northern Provinces.
In the night of May 2, a heavy downpour fell on the two hilly provinces, and the following morning, the country was counting 55 lives lost, a number which kept increasing to 130 victims of floods and landslide by press time.
The whole country tuned in to all platforms which were providing constant updates as rescue efforts mobilized everyone, from neighbors to officials in offices and field, despite inaccessibility of key roads due to the landslide.
In rescue efforts, people were quick to host their neighbors, and to take those that were injured to the nearby hospital, while deceased ones were also taken to the mortuary.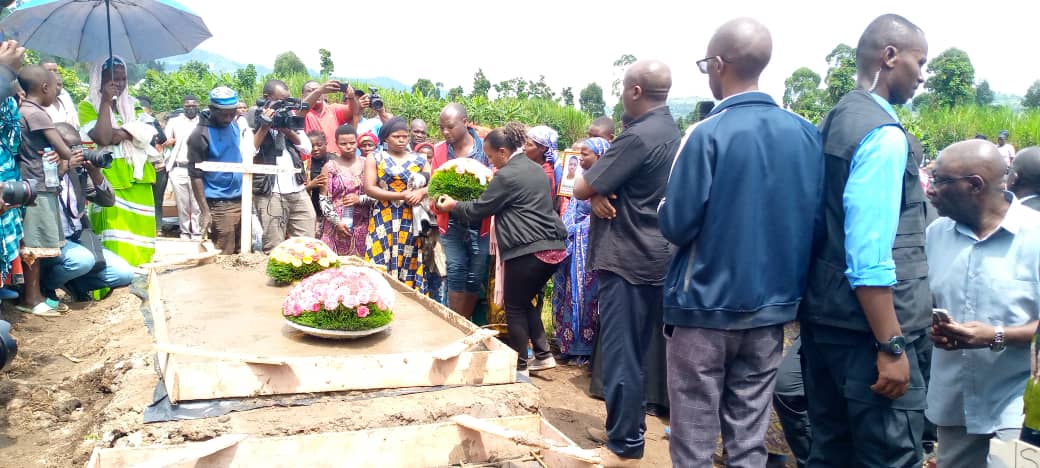 The ministries of disaster management, local government and the office of government spokesperson were quick to join security officials and the community in these efforts.
More than 2000 people were quickly provided with food and other indispensable equipment such as bed-sheets, clothes, etc. and government partners followed suit. As of today, Thursday, an estimate 60 tons of supply had been sent to the families.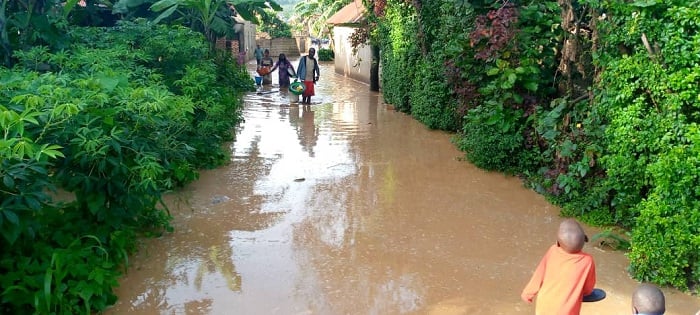 " We shall attend to basic needs for the families, but we cannot refuse support from well wishers," Deputy Government Spokesperson Alain Mukuralinda responded to a question on whether Rwanda is looking for help.
Our field reporters captured images of losses with cases of classrooms and books swallowed by floods, tea factories whose production was washed away and machines broken, families' livestock, equipment and utensils, and this is on top of hundreds of houses that collapsed.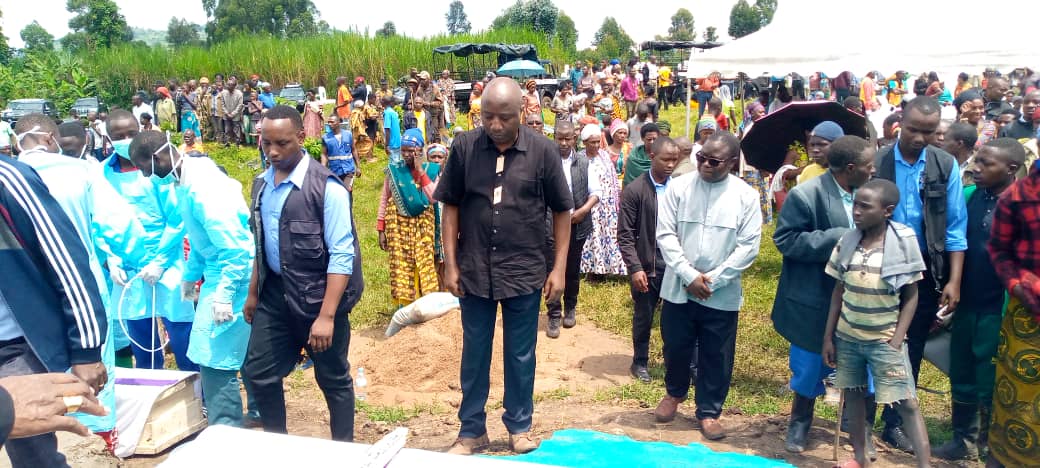 Some health centers also were not able to support rescue efforts, because their stocks themselves were nowhere to be seen and this is among so many other losses.
On May 4, the Prime Minister Edouard Ngirente drove to the most affected Rubavu district whose number of victims rose to 27 deaths. He attended the burial, consoled the families, assured the families of government support and delivered a message of condolences from the head of State, President Paul Kagame.
Yesterday, the president conveyed a message to the bereaved families, and told them that he was saddened by the loss in so many lives. He said the country will spare no efforts in helping the survivors and in providing medical support to those that were injured.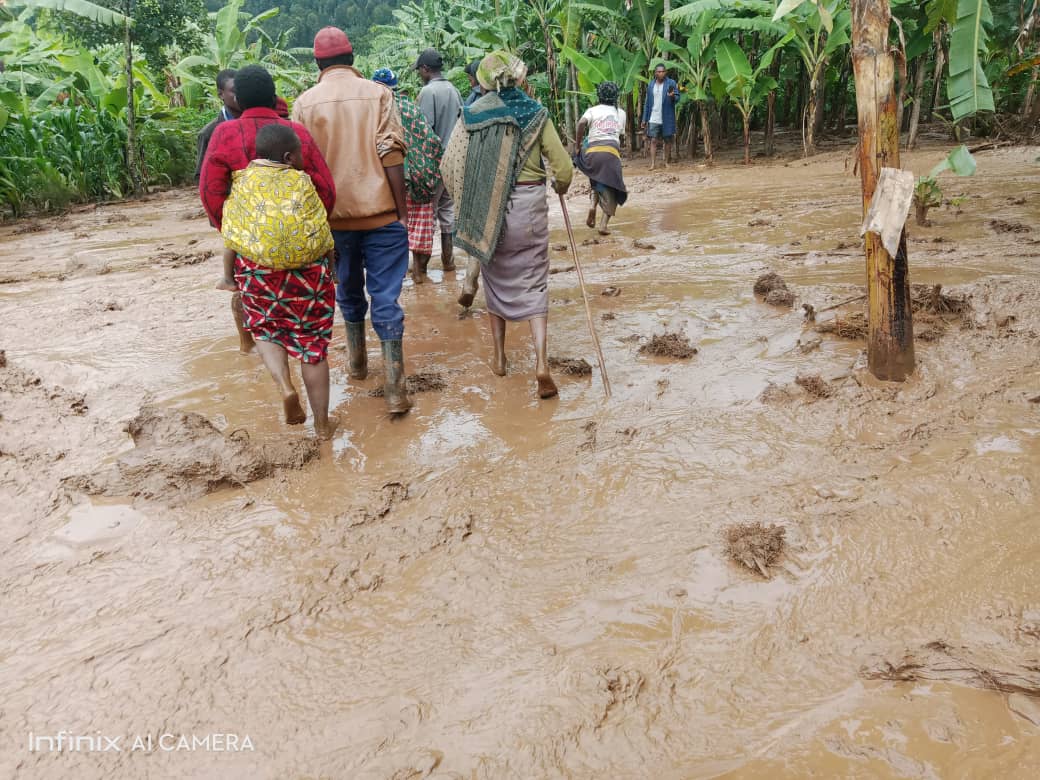 Friends of Rwanda also conveyed messages of condolences and some of them came from Musa Faki Mahamat, the Secretary General of the African Union.
He said on his twitter handle: "My thoughts and prayers go to the families of the more than 127 people who lost their lives and those left homeless by devastating landslides caused by heavy rains in #Rwanda's Southern,Western & Northern provinces. In full solidarity with the government and people of #Rwanda."
The Emir of Qatar Sheikh Tamim bin Hamad Al Thani also sent a cable of condolences to HE President of the Republic of Rwanda Paul Kagame on the victims of the floods that hit Rwanda, wishing the injured a speedy recovery.
Embassies from several countries also showed their sympathy to the Rwandan community.
Even though none knew that the heavy downpour could cause this calamity, it did not come as a surprise. Rwanda Meteorology Agency in their weather forecast of the first ten days of May indicated that the country would experience a heavy rain. However, the red days might elapse tonight.
🔴10 days forecast: From 1st to 10th May 2023, An increased rainfall compared to previous dekad (3rd dekad of April) is expected with four (4) days wetter conditions expected in many parts of the country from 1st May to 4thMay 2023.https://t.co/oE5AYmSZ4j pic.twitter.com/VXqgmEsPrO

— MeteoRwanda (@MeteoRwanda) May 2, 2023