Prime Minister, Dr. Edouard Ngirente has called for the removal of impediments that hamper intra-Africa trade and scaling of investment in areas that will enable the private sector to take advantage of the Africa Continental Free Trade Area (AfCFTA).
The Premier made the call on Thursday, at the opening of the African Trade and Investment Development Insurance's (ATIDI) 2023 Annual General Meeting (AGM) which brought together representatives of the multilaterals' 21-member states and other stakeholders.
Dr. Ngirente said that there is a need to create and sustain conditions that are conducive to private sector development on the continent, by removing structural impediments that stand in the way of businesses between African countries.
"We also need to open our economies to market forces as much as possible and we also need to lower administrative barriers to trade and investments," the Premier said, noting that the revamped organisation, formerly known as African Trade Insurance (ATI), now known as ATIDI, will play a vital role to that end.
ATI announced the new name on Thursday at the AGM in Kigali, with officials from the continental organisation saying that the rebranding comes with an expanded capital base, new innovations and initiatives that are in line with Africa's needs at the moment.
"As African Trade and Investment Development Insurance continues to expand its footprints across the continent, countries should enhance intra-African trade and investment in the context of the African Continental Free Trade Area," he said.
"Integration within the continent not only helps our businesses access expanded regional and continental markets but also helps to navigate the risks of geo-economic fragmentation which is presently threatening globalization," Dr. Ngirente reiterated.
PM Ngirente said that African countries need to stand together and build resilience against the fallout from fragmentation, pointing out that Sub-Saharan Africa is more prone to global shocks with many countries relying heavily on imports of food, energy, and fertilizer.
"These global shocks place Africa at a great disadvantage and undermine the continent's ability to secure markets for its largely commodity driven exports. I am confident that ATIDI will play its role in this respect," he said.
He reiterated Rwanda's support to ATIDI's mission of turning African risk into opportunities by providing Insurance and Financial products, in partnership with the public and private sector.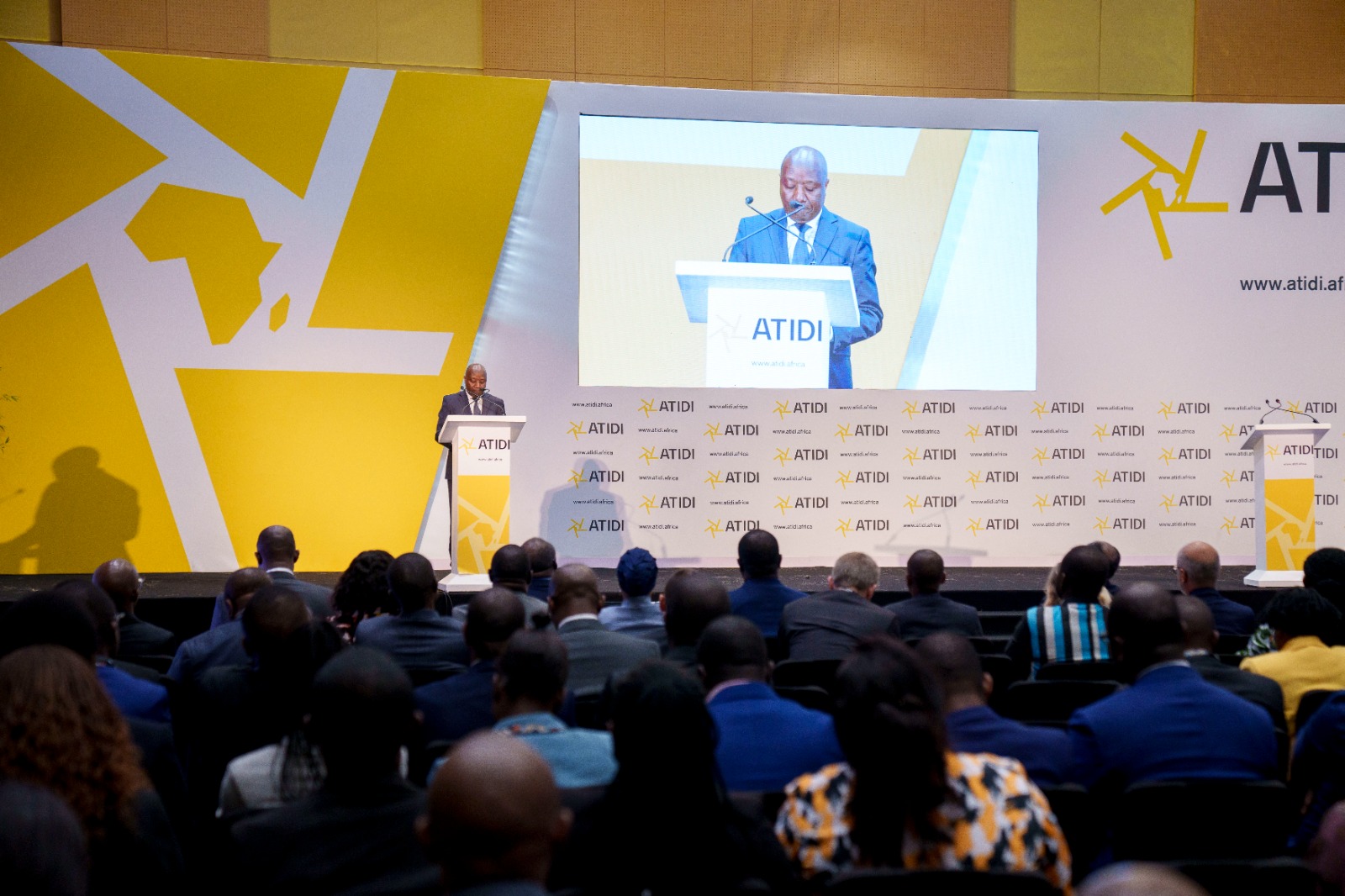 The Premier, who was the guest of honour, said that initiatives by governments to create investment spaces that are conducive to businesses will be key in ensuring that the continent becomes the next frontier for global economic growth and an attractive place in which to trade and invest.
He observed that there is a lot African countries can do to safeguard the economic gains and reduce some of the risks that are real, which would allow organisations like ATIDI to stimulate trade and investment on the continent.
The Pan-African trade and investment development insurer held its Annual General Meetings in Kigali amidst global and regional recovery.
The meeting in Kigali, which marked the beginning of ATIDI's implementation of its 2023-2027 corporate strategic plan, aimed at business and footprint growth, reviewed and validated results for fiscal year 2022 – a challenging year marked by massive headwinds stemming from health, political, economic and climate shocks across the globe.
The combination of the COVID-19 pandemic, its lingering economic impact, the Russia-Ukraine conflict and climate change has tested Africa's resilience since 2020.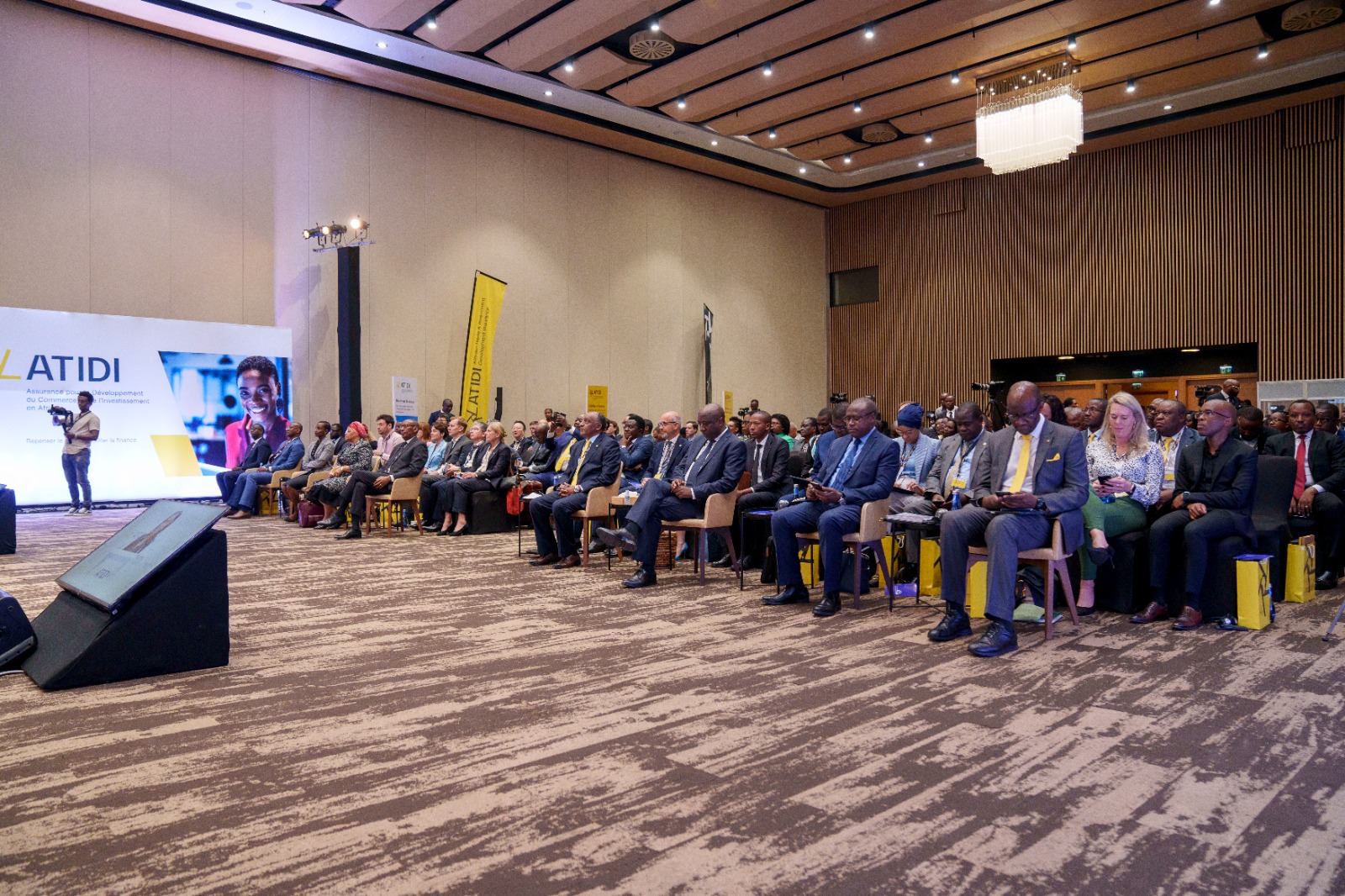 ATIDI said the region's economic growth slowed down to 3.6% from 4.1% in 2021, with a large number of countries struggling with debt vulnerability, inflation, fiscal consolidation and the disruption of value chains.
Despite the challenging environment, several African countries, including ATIDI members Benin, Côte d'Ivoire, Kenya, Rwanda, Tanzania and Uganda, managed to sustain positive growth in 2022.
Manuel Moses, CEO ATIDI, said that the change in identity marks a great milestone and turning point for the organization's brand and the evolving position will come with many benefits for member states.
"We felt that by refocusing the brand towards the development of the continent was an imperative since development is a key component of our mandate," Moses said, adding that the new name captures and articulates well the full product offering and role of the organisation.
"The new name, African Trade Investment Development Insurance, better encapsulates our full product offerings, including risk mitigation and financial interventions," he said, adding that under the new look, the organisation is positioned to serve Africa better.
Tough year but future looks brighter
In 2022, ATIDI says it made several critical moves to optimize its business, improve its processes, its corporate as well as Social and Environmental governance and grew its footprint across Africa.
The organization is counting on its 2023-2027 corporate strategic plan to revitalise its unique assets and push towards more growth as Africa's top development insurer and a catalyst of the continent's development.
During the AGM in Kigali, members validated ATIDI's results from 2022, which were characterised by more recovery and a positive trajectory. Until 2021, ATI had posted steady profits for 11 consecutive years but that performance was disrupted by global crises.
According to the latest financials, ATIDI registered gross underwriting revenues of USD143.5 million, up 14% compared to the previous year while underwriting profitability increased by 11% from USD29.8 million the previous year to USD33 million in 2021.
The figures further show that gross exposures increased from USD6.3 billion as at the end of December 2020, to USD6.6 billion as at 31 December 2021 while net exposure and the net investment Income declined by 4% and by 37% respectively.
This was attributed to ATI's risk management and declining yields in ATI's international investment portfolio. On the other hand, the organisation recorded a 26% growth in equity.
During that period growth was recorded as ATI welcomed Cameroon and Senegal as shareholders while capital was received from Togo and Benin, thus attaining USD516 Million in total capital as at 31 December 2021.
The Annual General Meeting of Shareholders also approved the distribution of dividends of USD8.7 million.
ATIDI has grown from a small African start-up, operational in just seven countries in 2001, into a pan-African institution with 21 member countries, presence across Africa and a significant global reach.
In April 2023, Angola became ATIDI's latest and first Lusophone member state, while Japan's Export Credit Agency, NEXI is the newest institutional shareholder, with USD14.8 million capital injection, having joined in June 2023.
The organization continues to expand its continental footprint, thanks to support from its strategic development partners such as the African Development Bank (AfDB), the European Investment Bank (EIB) and the German Development Bank (KfW).
The Minister of Finance and Economic Planning, Dr. Uzziel Ndagijimana, who is also the chairman of the AGM, commended ATIDI leadership for ensuring that the organisation continues its recovery journey from the impact of global crises.
"The tough economic environment which had its genesis in the COVID-19 pandemic, followed by geopolitical tensions, the European energy crisis and the persistent global inflation has indeed affected not only governments, but also the private sector,"
"As the Minister responsible for finance, I can attest that the pressure occasioned by these headwinds is a stark reality and Rwanda has not been spared the ravages of global shocks," Dr. Ndagijimana said.
He said that despite Rwanda' strong GDP growth in 2022, the increase in international commodity prices, the war in Ukraine combined with the climate shocks led to substantial increases in energy, transport, and food prices, with urban inflation rising to 21.7%in 2022.
Minister Ndagijimana said the government has been working around the clock to implement economic recovery measures but organisations like ATIDI are key in complementing what countries are doing, through financing of trade and investment.
"Although the global economy has shown signs of recovery with the reopening of China, the unwinding of global supply-chain disruptions, the reduction of inflation as a result of monetary tightening, this recovery is not sufficient to provide a strong spring board for growth in the Sub-Saharan Africa region,"
"Growth in the region is still expected to slow down from 3.9% in 2022 to 3.6% in 2023, exacerbated by not only the rising debt levels and low domestic revenue mobilization, but also a slow-down in productive investments," he said.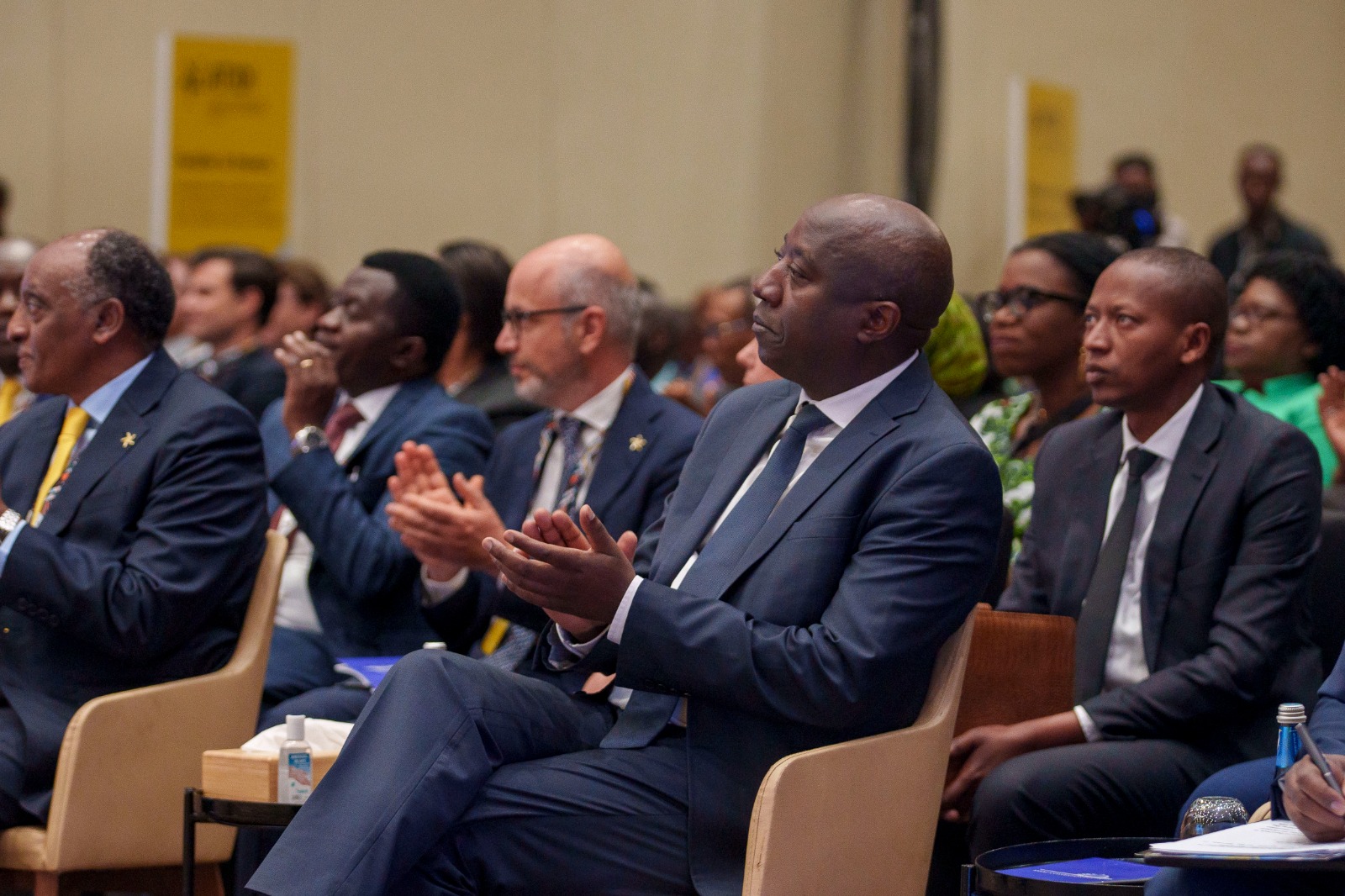 Dr. Ndagijimana said that the sharp policy tightening of the past 12 months has especially shut out several African governments from global capital markets at a time when revenues are dwindling due to tempered economic growth and private sector activities.
He said Rwanda, like many other African countries, is looking to explore private sector participation in financing of key development projects including; infrastructure, basic services and tourism.
Minister Ndagihimana said however that significant challenges continue to stand in the way of private capital, especially trade and investment lending, which is attributed to the perception of risk on the continent.
He said that is the reason why ATIDI was established more than 20 years ago, to provide insurance and guarantees against political and commercial risks that would allow private, regional and multilateral lenders to extend funding for trade and investments in participating countries.
"ATIDI has indeed been performing this role exceptionally well – thus far attracting in excess of USD80 billion in its member states in sectors such as; basic infrastructure, railway construction, roads projects, telecommunication, water supply, air transport, oil and gas, just to name a few," he said.
He however said that what the organisation is doing today is only a fraction of the untapped potential that exists for additional capital flow into the continent.
Dr. Ndagijimana cited a World Bank study which showed that the private sector could, by the end of the decade, bring additional annual financing equivalent to 3%of Sub-Saharan Africa's GDP for physical and social infrastructure.
"This represents about USD50 billion per year. This therefore means that whilst ATIDI has done a great job in supporting USD80 billion of financing cumulatively, there is still significant room for ATIDI to grow its exposures of supported financing,"
Minister Ndagijimana, on behalf of finance ministers from other member states, said that governments will continue to work with ATIDI to provide the necessary support, including resolving potential sovereign claims, recovery of claims, removing fiscal, administrative and regulatory barriers that hinder trade and investments.
"Rwanda pledges its continued support to ATIDI. Our country is a strong supporter of the pan-Africa agenda and thus believes that spreading the benefits of ATIDI's solutions to a larger number of countries, delivers quicker results in our quest for growth and socio[1]economic development," he said.
He hailed ATIDI for its contribution to sustainable economic growth in the continent, in line with its mission of transforming Africa into a prime trade and investment destination.
Dr. Yohnnes Birru, Chairman of the Board of Directors, ATIDI, commended Rwanda, not only for hosting the AGM but also for the commitment to ATIDI, pointing out that the next five years will be pivotal for the continental organisation which is repositioning itself to serve the continent better.
 ATIDI was founded in 2001 by African States, then known as ATI, to cover trade and investment risks of companies doing business in Africa. It provides political risk, credit insurance and, surety insurance.