The World Bank (WB) has committed to strengthening financial and technical support to Rwanda's current National Foundational Learning policy which is aimed at improving the quality of education and human capital.
The commitment was made during the Fourth Edition of Rwanda's National Foundational Learning Symposium which opened in Kigali today to discuss the current implementation progress, especially in accelerating literacy and numeracy.
Dr. Tihtina Gebre, the WB Rwanda Senior Economist said that the bank has committed $ 340 million to the education envelope. The money will go into the quality, classrooms construction and teacher training, among others.
Gebre stated that the quality education platform is an important aspect of the partnership with the government of Rwanda (over 60 years) where the bank has been supporting in mobilizing funds for basic education specifically for foundational learning, technical assistance, and creating policy dialogue platforms to foster coordination among others.
"Moving forward we are not only committed to sustaining this partnership but actually looking forward to strengthening it to build both our engagement in terms of financing and technical assistance to accelerate and achieve this important objective," Dr. Gebre said.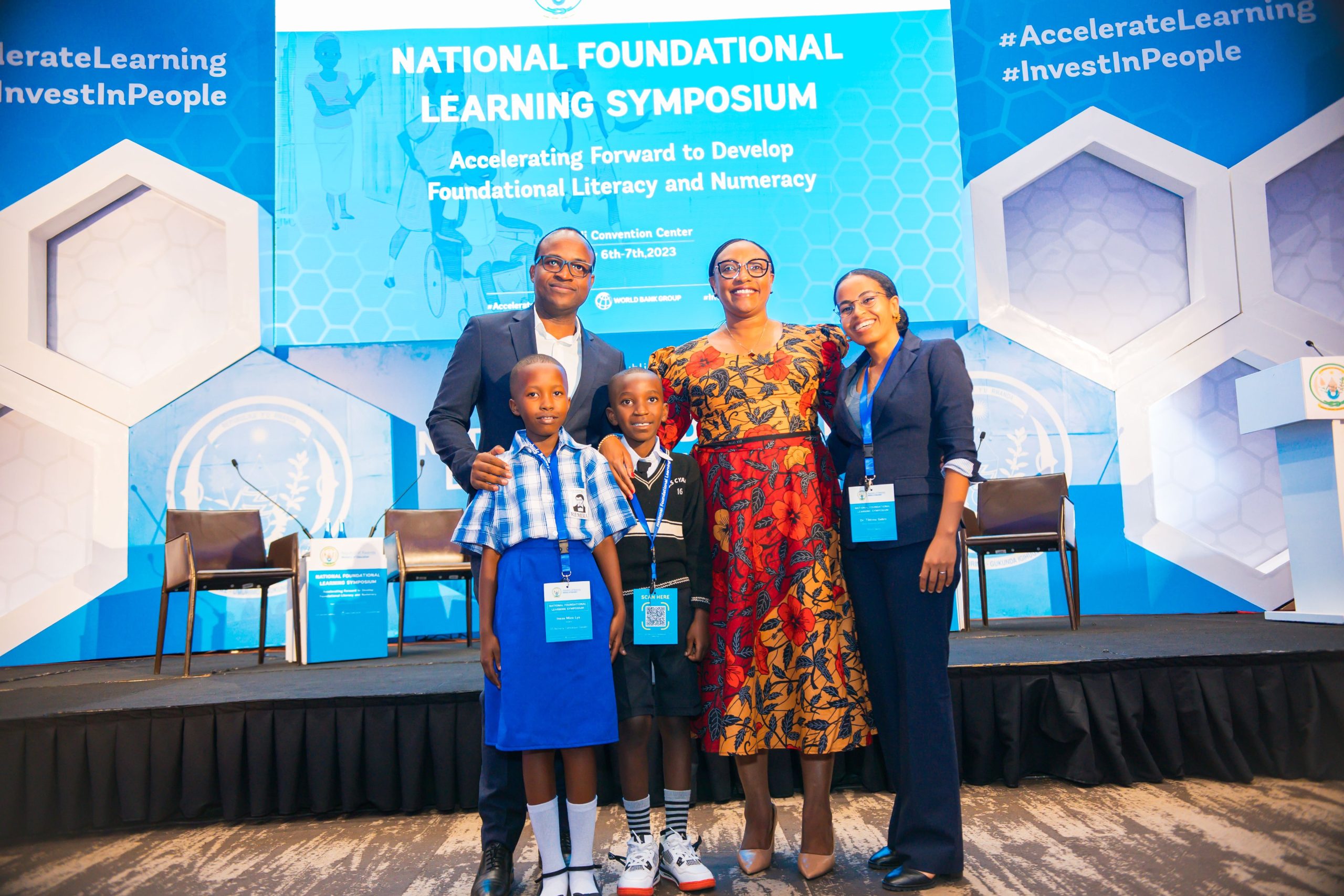 At the Fourth Edition of Rwanda's National Foundational Learning Symposium which brought together different partners in the education sector cluster, the Minister of education said the forum is a cornerstone for coming together and discussing progress on the work on the agenda of foundational learning.
Education minister, Dr. Valentine Uwamariya thanked all partners who have contributed to strengthening education delivery in Rwanda and asked them to continue to stand alongside Rwanda to reach new heights and face new challenges together.
Uwamariya asked partners to ensure close collaboration in promoting the best foundational learning practices in Rwanda by learning from regional and global models while reflecting on the current challenges such as school dropouts and improved teacher skills.
"As we work together, we need also to take time to reflect on the inputs versus output and impact and have open discussions on the bottlenecks that are hindering improvement in children's learning outcomes and discuss practical solutions," Uwamariya said.
To attain this Uwamariya stated that the sector must do three things: develop sustainable mechanisms for quality education service delivery; ensure all children in Rwanda go to school in collaboration with parents and community; dedication and partnership to improve the efficiency and effectiveness of all interventions.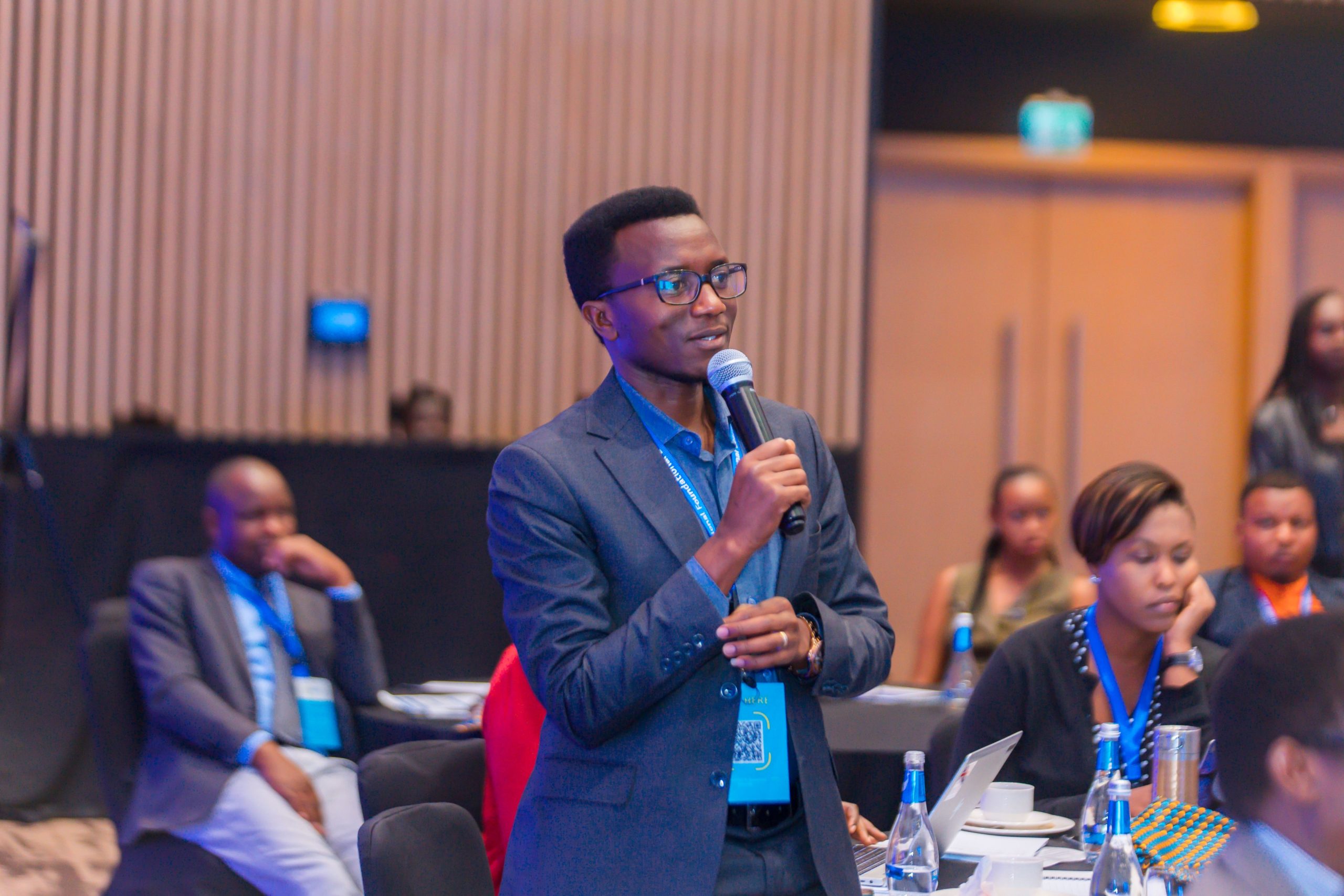 The Minister of State for Primary and Secondary Education, Gaspard Twagirayezu presented the Foundation Learning Policy strategy with five priorities areas and how it will be implemented with partners in education.
Twagirayezu said that the Foundational Learning Strategy (FLS) is being developed as it gets implemented.
"It is an urgent agenda, so we have to keep in all dimensions simultaneously: approval; refining the implementation plan which is a living document along with the costing analysis, continuing all of our efforts to implement the priorities, and strengthening our monitoring and evaluation processes to assess progress regularly," Twagirayezu said.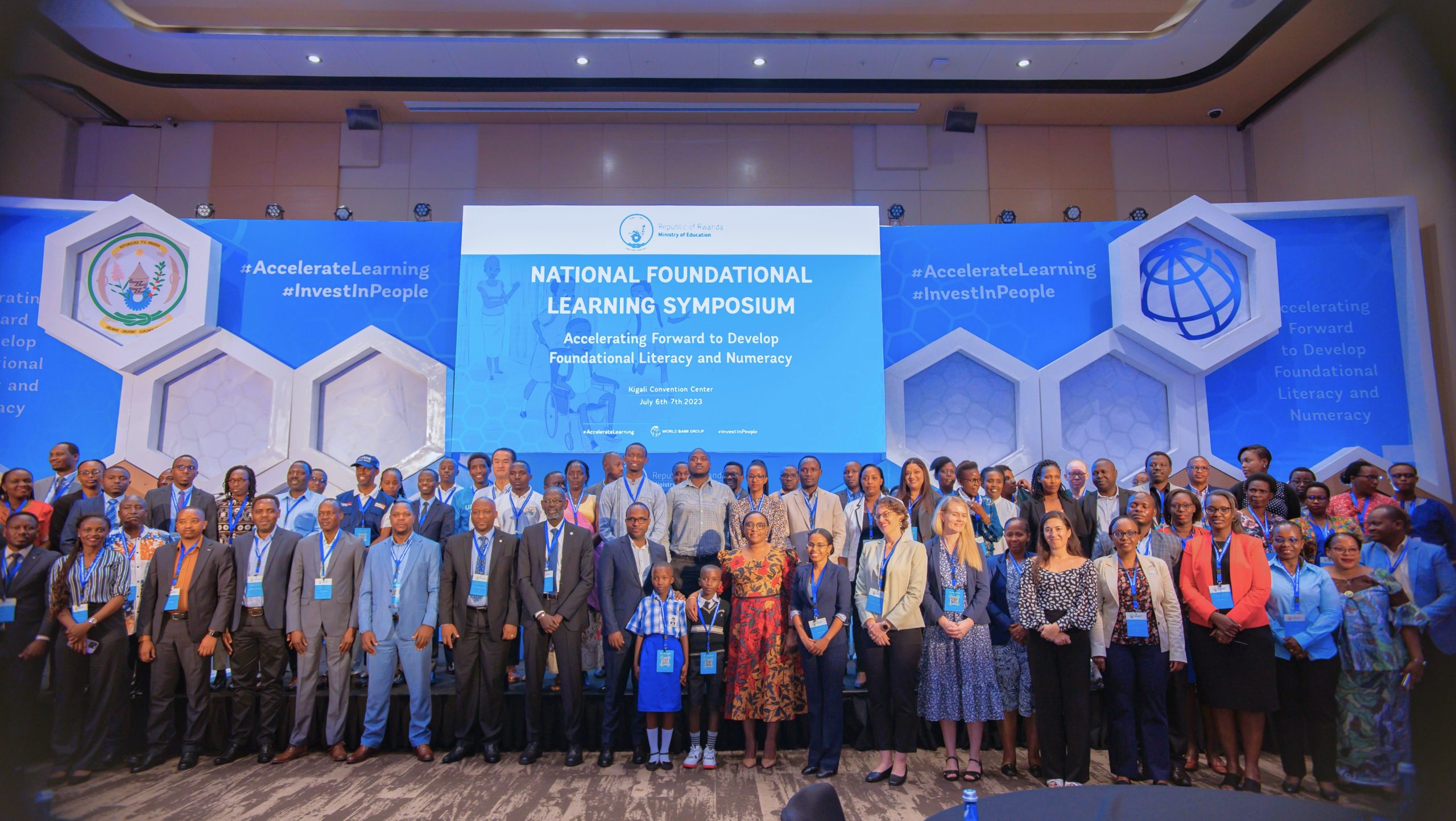 The two day symposium is expected to dive deep into the FLS, prioritize and strengthen the draft implementation plan for the Strategy and discuss lessons and best practices from other countries that we can consider for Rwandan context.