Sharaf Eldin Shaiboub was the APR FC hero as his staggering first-half goal helped his side start the league season with a bang, defeating Police FC 1-0 on Monday.
The contest, which concluded Rwanda Premier League matchday 2, was eagerly anticipated because both teams were going to face for the first time after changing their policies to allow the use of foreign players after more than a decade of merely using Rwandan players.
Both teams had strong starts to the match, which raised the tenseness on the pitch and kept the defenders busy early in the first half. APR forward Innocent Nshuti was the first to create a significant chance in front of goal although his shot was blocked and resulted in a corner kick.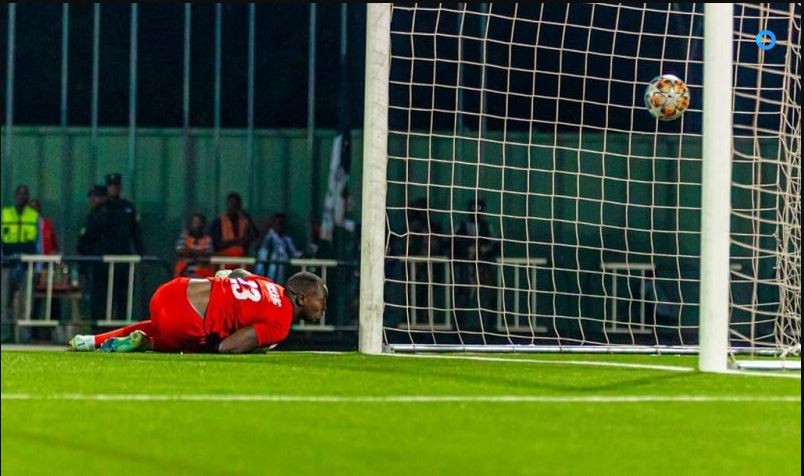 APR dominated the game from then on, and in the 15th minute, the defending champions thought they had taken the lead when Alain Bacca Kwitonda hit what would have been a stunning goal as he struck a bicycle kick but was ruled out for offside. After that, with the aid of players like Abedi Bigirimana and team skipper Savio Nshuti, who excelled in this game, Police also attempted to generate some big chances and tension in front of Pavelh Ndzila's goal.
The situation drastically changed in the 39th minute when Shaiboub netted a 25-yard stunning goal to give APR a 1-0 lead, sending the Kigali Pele Stadium crowd into a frenzy.
Police gaffer Vincent Mashami made three changes at half-time with Bienvenue Mugenzi, Djibrine Akuki and Pacifique Ngabonziza coming on for Chukwuma Odili, Carnot Shami and Muhadjiri Hakizimana.
These adjustments were crucial for Mashami's team because they brought tension to their offence. Shortly after, Bigirimana passed Akuki, who went on to score, but the goal was disallowed for offside, which left Police players fuming. Despite this, Mashami's boys kept up their effort looking to equalize the score.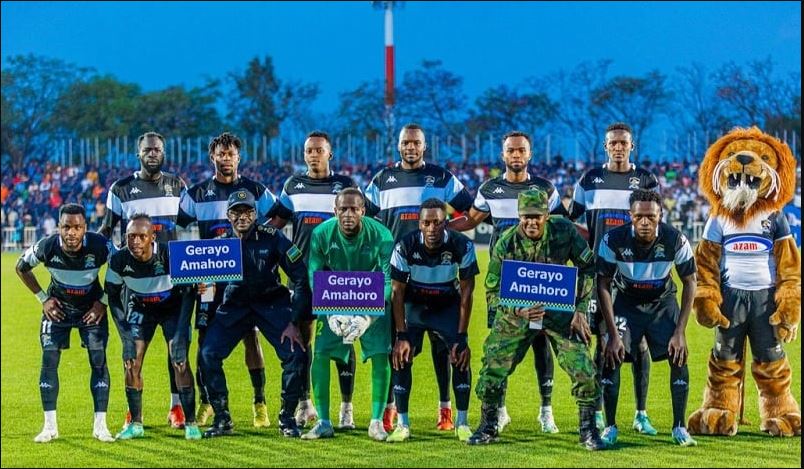 APR head coach Thierry Froger was aware of that, and he realized that his front line needed a boost. The French gaffer immediately brought on Victor Mbaoma and Apam Assongwe to replace Nshuti and Kwitonda.
Two minutes later, Froger's side had a free kick which was taken by Fitina Omborenga, but the APR captain's shot flew wide.
Later on, the pair continued to make every effort to score, and in the additional four minutes, Police's Didier Mugisha managed to place a cross into the penalty area. However, APR centre-back Salomon Bindjeme, who put forth an incredible performance on his debut, cleared the ball and gave Police a sixth corner kick over APR's two.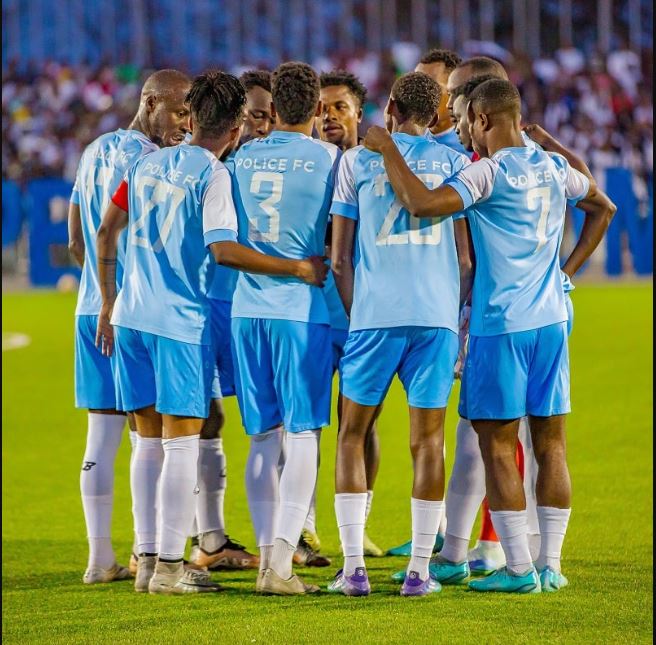 Nothing significant, like a goal, came from the corner kick for the Rwanda National Police-owned side as the game ended in APR's favour with a 1-0 win.
The victory lifts APR to sixth place in the standings with three points, but they still have a game left to catch up other teams.