Leveraging the power of South South Cooperation can play a key role in stimulating socioeconomic development and usher in much needed progress at a time when collaboration and solidarity is needed more than ever.
This was reiterated by Prof. Nshuti Manasseh, State Minister of Foreign Affairs and Cooperation on Tuesday at the occasion to commemorate the United Nations Day for South-South Cooperation, which was hosted by Rwanda Cooperation Governance Centre (RCGC).
To highlight the importance of South-South Cooperation, the UN General Assembly designated September 12 as the annual day to mark the significance of South South Cooperation and this year it was celebrated under the theme "Solidarity, Equity and Partnership: Unlocking South-South Cooperation to Achieve the SDGs".
Prof. Nshuti reiterated the importance of this year's theme which he said revolves around creating the necessary mechanisms for resource mobilization, fostering reciprocal knowledge sharing and technical assistance, among others.
Today, the world needs global south cooperation, given the tumultuous past few years it has endured, characterised by a pandemic, conflict and wars, inflation, soaring food prices, climate change and many other factors that make it even more urgent for people to work together to prosper.
"South-South Cooperation transcends the realm of mere terminology; it embodies a fundamental approach to development that champions solidarity among nations of the global South,"
"It invites us to share our experiences, expertise, and resources to confront common challenges and seize shared opportunities. By harnessing the power of collaboration and mutual support, we can achieve remarkable progress and enhance the quality of life for our citizens," Minister Nshuti said.
Prof. Nshuti highlighted Rwanda's efforts to harness South South Cooperation and the vision to promote it and for some years now these efforts have paid off.
"Rwanda has long been dedicated to nurturing South- South Cooperation, recognizing its role as a conduit to sustainable development and a more interconnected world," he said.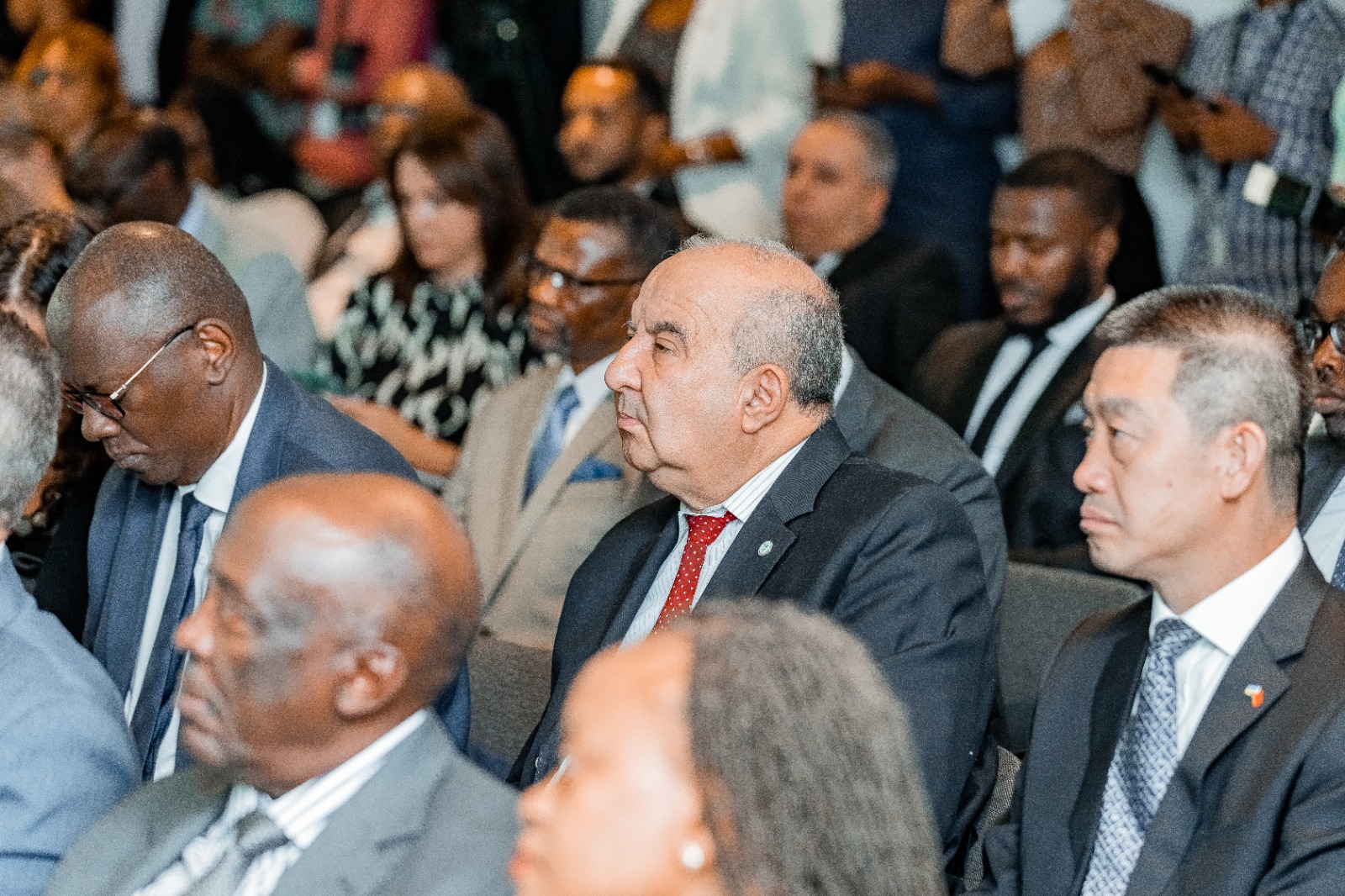 "Our nation has consistently demonstrated its readiness to engage in meaningful partnerships, both regionally and internationally, and we have witnessed the tangible benefits of such collaborations across various sectors, spanning IT, finance, infrastructure, agriculture, healthcare and beyond,"
He urged countries and stakeholders to contemplate the immense potential that South-South Cooperation holds, pointing out that it is not confined to the exchange of ideas or the signing of agreements only.
"It is about forging enduring bonds of solidarity that will uplift our nations and transform our collective future," Prof. Nshuti said, using the opportunity to commend UN Agencies in Rwanda for enabling and facilitating such collaborations.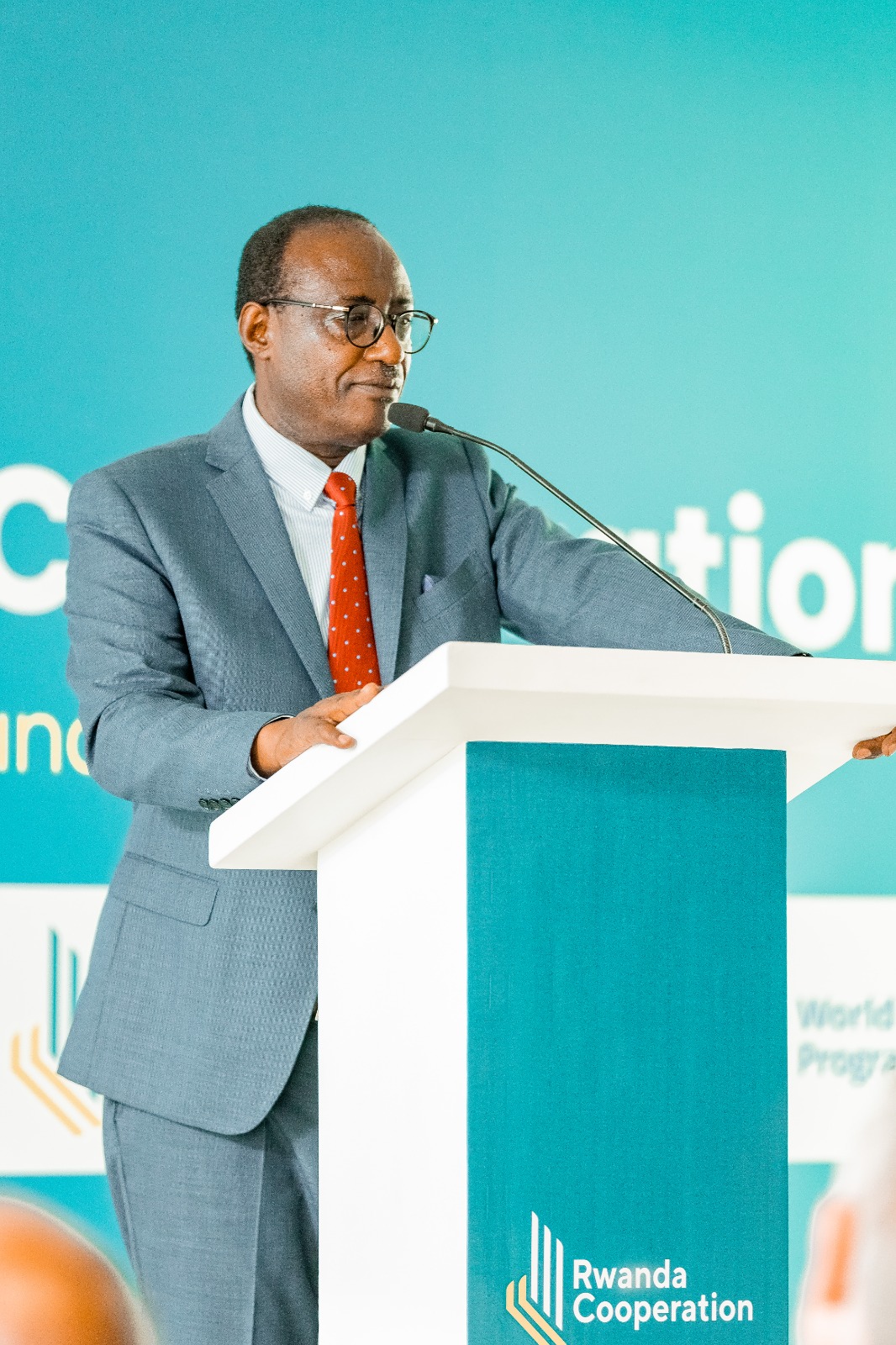 "Let us reaffirm our unwavering commitment to work hand in hand, leveraging our strengths, and sharing our knowledge for the betterment of our countries and the entire global South. Together, we can construct a brighter and more prosperous future for all," he said.
A world at crossroads but opportunities await
On her Amb. Christine Nkulikiyinka, CEO Rwanda Cooperation, said this year's commemoration came at a time when the goals for an equitable, prosperous, and peaceful world seem under the greatest threat.
"47% of the world lives on less than 7 dollars a day. Hunger is worsening worldwide with over 800 million people regularly going hungry. That is about 10% of the global population,"
"Approximately half of the world's population lacks access to essential health services. Further to this, 100 million people are still pushed to extreme poverty because of health or medical expenses," Amb. Nkulikiyinka said.
However, amidst all the challenges, Amb. Nkulikiyinka said that there are many positives to look at, including improved access to safely managed water, sanitation, and hygiene, despite the African continent still having to do more.
On the other hand, digitization has taken root and the cost of the internet has been on the decline, but the digital divide worsens as the poorest of the global population remain unconnected and not digitally literate, whereby women represent the largest part.
According to Ambassador Nkulikiyinka, these challenges, coupled with other factors such as climate change continue to make it difficult to achieve Sustainable Development Goals (SDGs). It is a race against time for the continent.
"The challenge we face is that growth and development have not been uniform, further intensified by the current economic downturn the whole globe is going through," she pointed out.
Ahead of the forthcoming UN General Assembly, participants agreed that it is now or never that the power of collaboration and solidarity is recognized, built on a foundation of South South Cooperation, to help drive growth in unison.
Amb. Nkulikiyinka reiterated the commitment of Rwanda Cooperation to continue championing South-South and Triangular Cooperation by facilitating the fostering of global partnerships and providing a platform for Global South countries to learn from and benchmark on each other's successful approaches in addressing the challenges faced.
"We are determined to promote knowledge-exchange and mutual growth in our work by collaborating with government agencies, development partners, civil society organizations and the private sector,"
"We continue to advocate for and share innovative development initiatives through South-South and Triangular cooperation," she pointed out.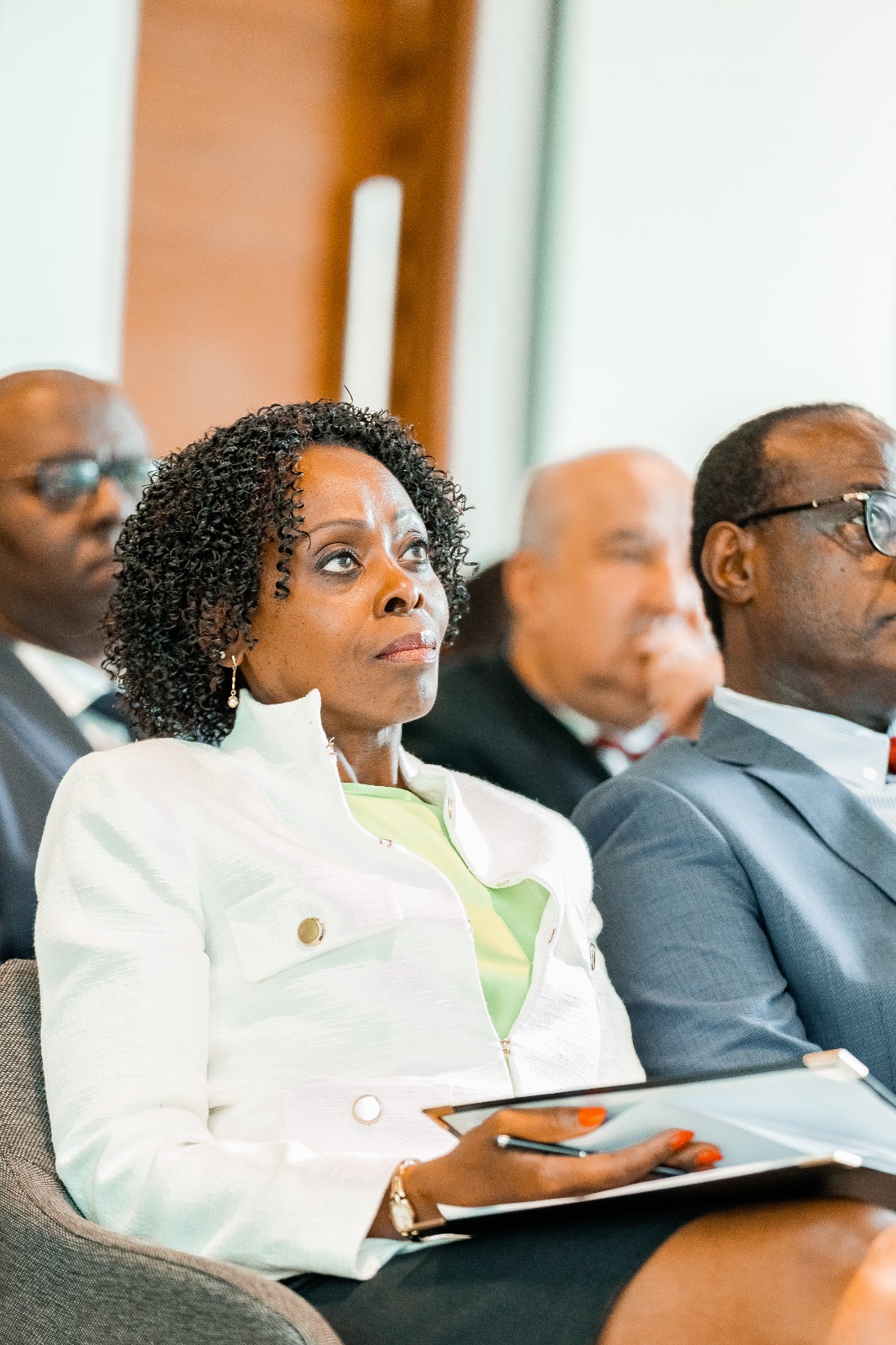 On the occasion of the day, it was echoed that South-South cooperation is a manifestation of solidarity contributing to national well-being, national and collective self-reliance, and the attainment of internationally agreed development goals, including the 2030 Agenda for Sustainable Development.
Coming just ahead of the two-day SDG Summit, the day was an opportunity for the Global South to emphasize the needs of various regions and accelerate practical action towards sustainable development targets.
"In our world of deeply connected challenges, South-South cooperation plays a vital role in shaping a brighter future," said UN Secretary-General António Guterres.
"The United Nations Day for South-South Cooperation is a powerful reminder that when nations unite, they can overcome obstacles and accelerate sustainable development."
He said it was "only together" that we can forge a world of shared prosperity, "where cooperation knows no borders."
Collaborative spirit
Examples of cooperation among the Global South highlighted by the UN, include Cuba's support combatting Ebola in West Africa, the Republic of Congo assisting family farming and school feeding programmes in Brazil, and UNESCO facilitating exchanges between the Marshall Islands, Solomon Islands, Fiji, Samoa, Tonga, Tuvalu, and Vanuatu to improve the teaching capacity of educators.
To boost this collaborative spirit, the UN Office for South-South Cooperation (UNOSSC), promotes both South-South and triangular cooperation.
Triangular cooperation is a collaboration in which donor countries and multilateral organizations facilitate South-South initiatives through funding, training, management, and providing technological systems, in addition to other forms of support.
South-South cooperation is conducted through a broad framework of collaboration among countries of the Global South in the political, economic, social, cultural, environmental, and technical domains.
Through South-South collaboration, developing countries share knowledge, skills, expertise, and resources to meet their development goals through coordinated efforts.
"From climate action to poverty eradication, from healthcare to education, from trade to digitalisation, solidarity and strong partnerships between developing countries can pave the way for a more equitable and sustainable world," said Guterres on the day.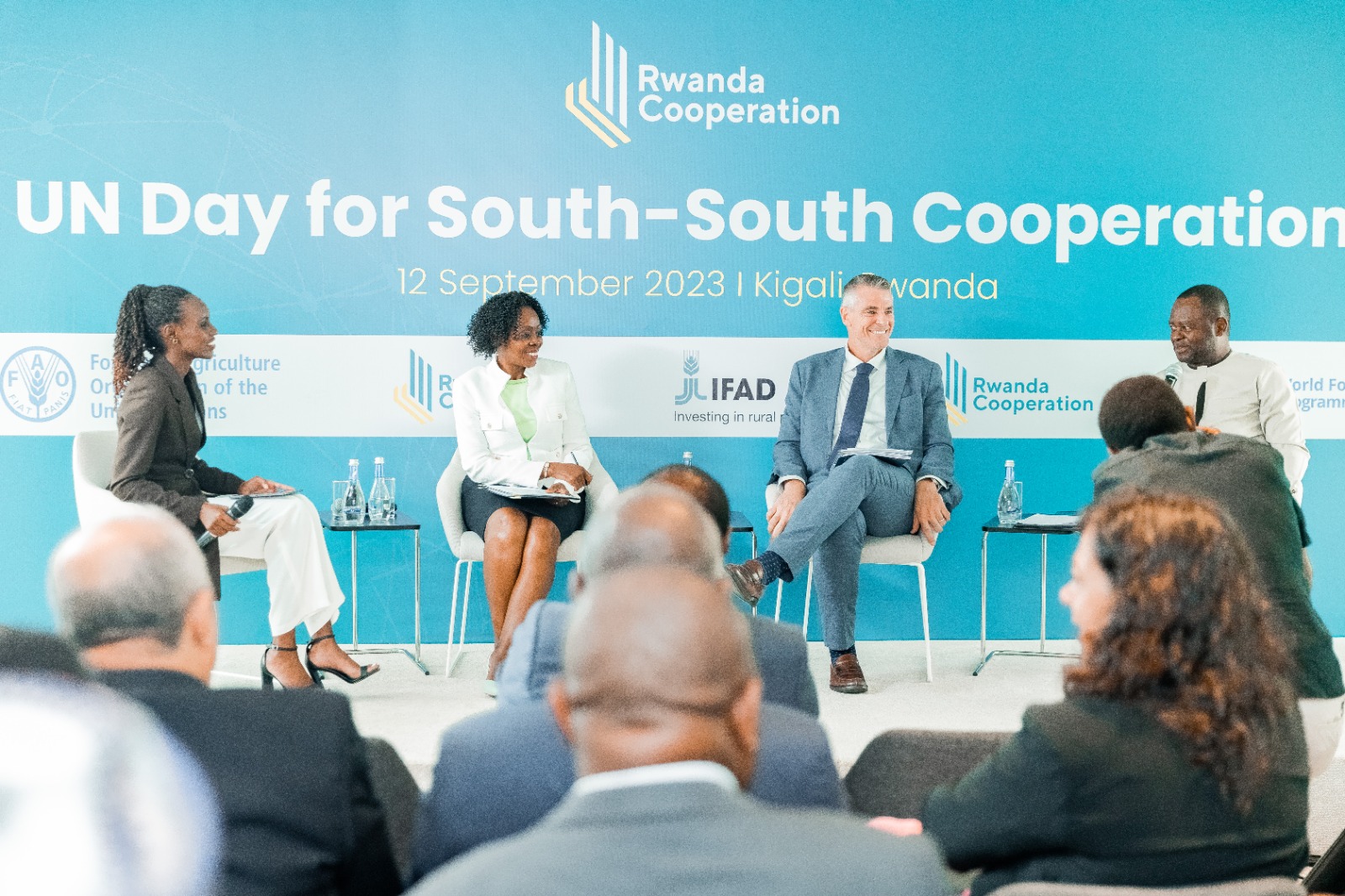 "As we mark the United Nations Day for South-South Cooperation, let us recognize this form of collaboration as an essential catalyst for change, embodying solidarity, innovation, and mutual support," concluded the Secretary-General.
The commemoration is Rwanda was charactised by interesting panel discussions on a wide range of issues, including strengthening collaborations,