Following the establishment of bachelor's degree program, or Bachelor of Technology (BTech) for technical and vocational education and training (TVET) colleges last year, former graduates now stand a chance to advance their education further.
As the academic year starts this month, six more courses have been added to the existing two, in a bid to create a more diverse pool of graduates to contribute to national development.
They include wood processing technology, automotive engineering, Computer Information Technology, manufacturing technology, food processing technology, and electrical applications.
New courses will be taught in Musanze college for electrical applications technology, and food processing, Ngoma college will teach manufacturing technology, Kitabi college will teach wood technology, Tumba will teach computer technology and Huye college will offer automotive technology.
Last year, the BTech program started with construction and technology.
"We had these courses in advanced technology, so we are adding one year for students to get bachelor's degrees. To establish these courses at the bachelor's degrees we use different research from the government and outside which indicates needed skills on the labour market, and work that requires advanced technology than the existing one," Dr. Sylvie Mucyo, Vice Chancellor of Rwanda Polytechnic said.
"We also look at the country's vision, and major sectors that need those skills that are based on technology. So, to establish these courses, that is the baseline. But we also work with private sectors and government sectors which are affiliated to these needed skills for us to know exactly needed skills on the labour market," Dr. Mucyo added.
She pointed out that teachers are available and others will be hired from various companies to offer lessons to students in these colleges.
"In case, we have shortage of teachers, we shall get them outside the country as we have been doing it," she added.
She made the observation during the national examination results official release on September 12.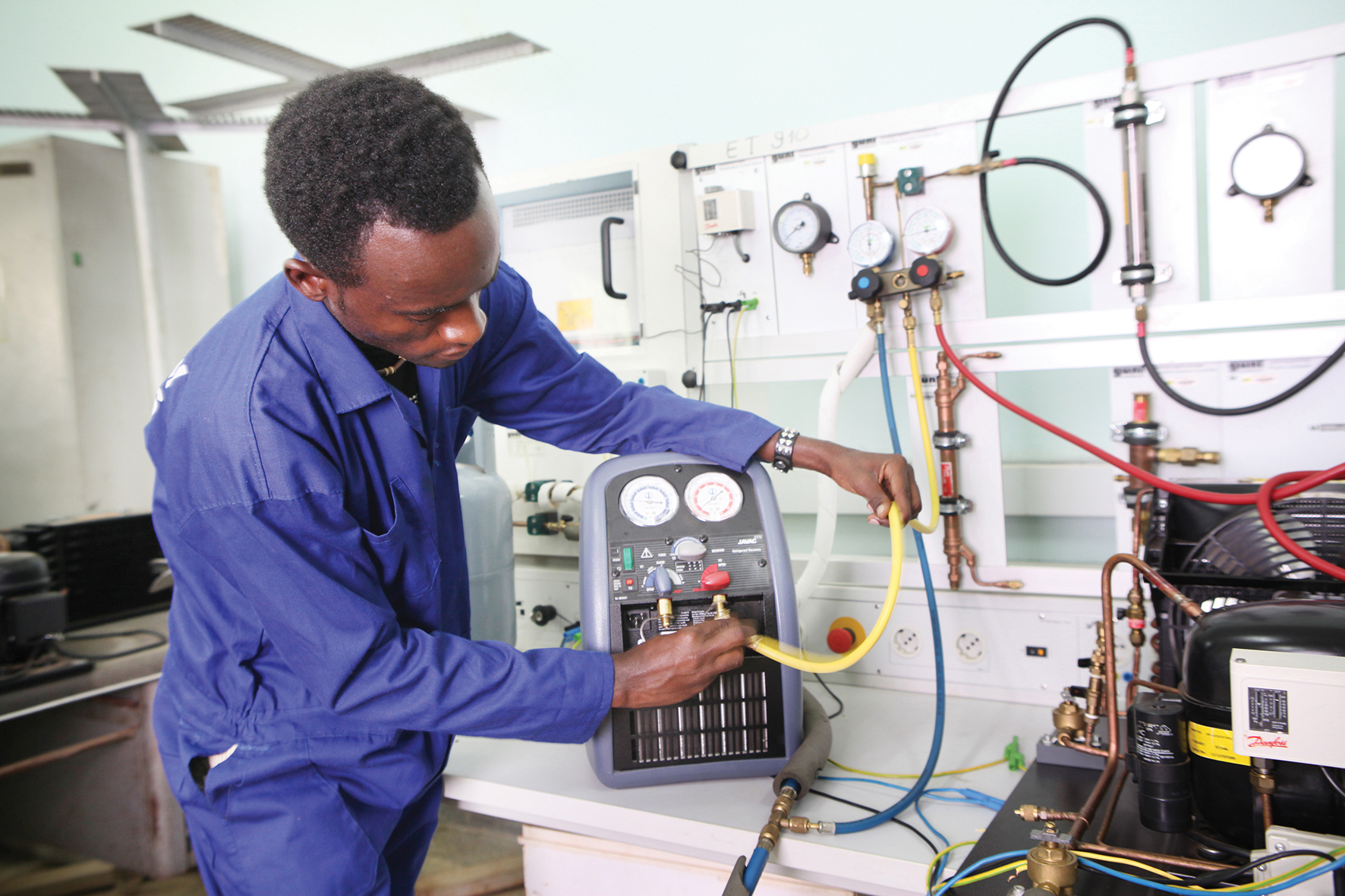 The project is a result of the government's initiative to shift curricula towards a practical and competence-based approach in order to generate graduates with the skills necessary to meet the needs of the labour market today.
Dr. Édouard Ngirente who informed the parliament about the rationale behind BTech program in July 2021, said that quality education is essential for any country's development and most especially, technical and vocational training, which has been recognized as a pillar for development in advanced countries like Germany and Switzerland.
"TVET and polytechnic institutions promote both individual and national growth. With a variety of vocational skills required for industrial development, students can graduate. These abilities are used for economic development in developed nations," he stated.
"German, which is highly known for its vocational abilities, is the example on which we should all agree. More than 50% of the youth and adults in the country attend TVET institutions. This aids them in job creation and ultimately helps them fight unemployment, according to Dr. Ngirente.
The government is intending to start awarding TVET students with Bachelor's in technology, according to the PM, as part of efforts to add value and modernise technical and vocational training, in an effort to promote highly qualified vocational professionals throughout the nation.
TVET wings gain momentum
As of now, 90 TVET wings have been built in 90 sectors across the country, and the government targets having more 24 constructed next year. The vocational schools dubbed "TVET wings" are constructed in secondary school premises every fiscal year across the country.
"All the 90 TVET wings are ready to be constructed, and will admit students. They consist of two parts; classrooms and workshops rooms for practical use. For the part of classrooms that are ready, and workshops are in the final stages of construction, they will be finished, and will be equipped with academic equipment as students start the academic year" Eng. Paul Umukunzi, Director General of Rwanda TVET Board said.
Currently, 40% of students who complete Senior three at the Ordinary Level enrol in TVET schools, but by 2024, the government wants that number to rise to 60%.
Eng. Umukukunzi pointed out that with the remaining year, these targets are achievable.
According to the National Strategy for Transformation (NST1), TVET institutions play a significant role in assisting many Rwandans, particularly young people, to develop marketable skills and find employment.
According to reports, technical skills are crucial for achieving higher output, lowering unemployment and poverty, and fostering social development in Rwanda.
In order to guarantee the efficacy of our intervention and maintain the results over the long term, the government has pledged further funding for the development of a complete framework that will direct TVET training in Rwanda.