IHS Rwanda, part of the IHS Holding Limited (NYSE: IHS) ("IHS Towers") group, one of the largest independent owners, operators, and developers of shared communications infrastructure in the world by tower count, has committed to fund 150 scholarships under Imbuto Foundation's Edified Generation Scholarship Programme.
The commitment made on November, 15, 2023 in Kigali will be honored for the upcoming academic year. 
Established by Imbuto Foundation, the Edified Generation Scholarship Programme is dedicated to improving access to quality education for young people in Rwanda. Since its inception in 2002, it has granted 10,641 educational scholarships for disadvantaged young people, aged 13 -19 years old.  
IHS Rwanda is a long-term partner of Imbuto Foundation and has sponsored 545 students since 2015. The scholarships provided by IHS Rwanda will help students access quality education and cover additional educational expenses, including tuition fees and textbooks.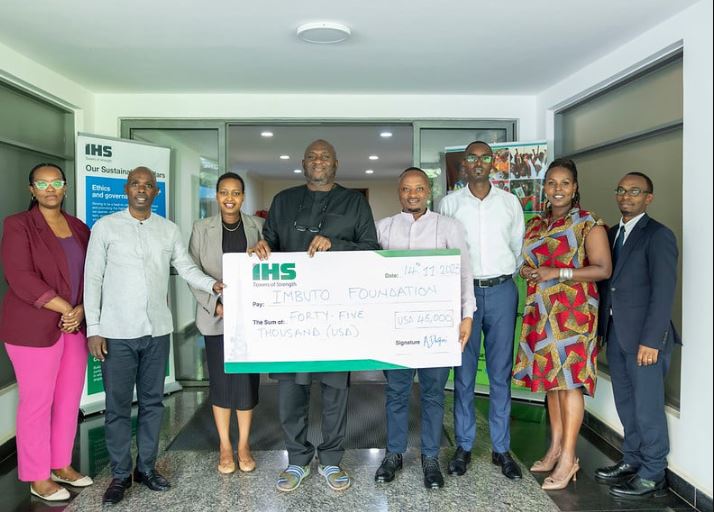 Kunle Iluyemi, Head, Sub Sahara Africa Region, IHS Towers, commented "IHS Rwanda is honored to continue this long-term collaboration with the Imbuto Foundation and provide financial support for students under the Edified Generation Scholarship Programme. Education is the key to unlocking a brighter future, and we are committed to supporting young minds in their pursuit of knowledge and personal growth. We believe that through education, we can help shape a better Rwanda."
Vugayabagabo Jackson, Imbuto Foundation Ag. Director General noted "We are grateful to partners like IHS Rwanda whose belief in our mission at Imbuto Foundation is truly commendable and exemplifies the transformative power of education. Their support is instrumental in providing quality education to deserving young Rwandans, enabling them to contribute significantly to the nation's advancement. Together, we are shaping a promising future for the next generation."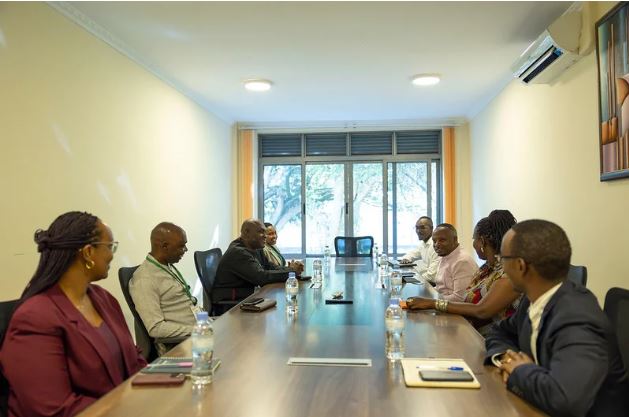 About IHS Towers: IHS Towers is one of the largest independent owners, operators, and developers of shared communications infrastructure in the world by tower count and is one of the largest independent multinational towercos solely focused on the emerging markets. The Company has nearly 40,000 towers across its 11 markets, including Brazil, Cameroon, Colombia, Côte d'Ivoire, Egypt, Kuwait, Nigeria, Peru, Rwanda, South Africa and Zambia. 
About Imbuto Foundation: In 2001, Protection and Care of Families against HIV/AIDS (PACFA) was established as a project under the Office of the First Lady, to mobilise resources desperately needed in the fight against HIV/AIDS. This initiative primarily focused on providing a holistic approach for dignified lives of families, including women deliberately infected with HIV/AIDS during the Genocide against the Tutsi.
Over the years, PACFA grew to embrace more programmes and in 2007, it changed its name to Imbuto Foundation to reflect its evolution and new fields of activity, through 8 programmes in Health, Education, Youth and Economic Empowerment.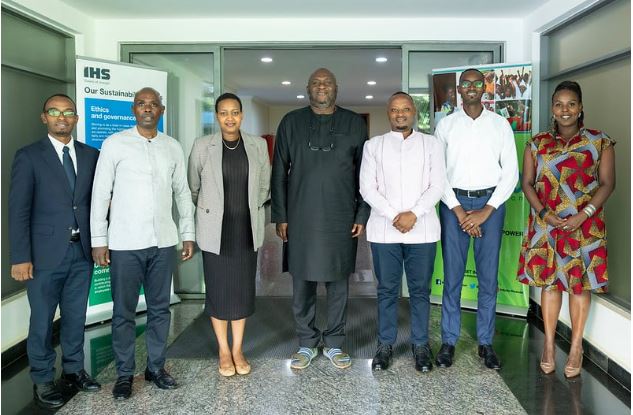 Literally translated Imbuto means "seed". A seed well planted, watered, nurtured and given all the necessary support successfully grows into a healthy plant; one that reaches high and stands tall. This vision shapes the Imbuto Foundation's current initiatives and future projects.