Government officials have asked the public to erase completely the name of its public transport company – Onatracom from their heads  so that the curse it left behind does not affect a new transport company that vowed to change the course.
Today, the government officially put an end to its public transport company that had become a failure by inaugurating a new one called Rwanda Inter-Link Transport Company (RITCO).
Office National de Transport en Commun(Onatracom) has been operating in rural area public transport since 1960s.
The company's business went deteriorating until the government decided to liquidate it last year to start a Public – Private Partnership (PPP).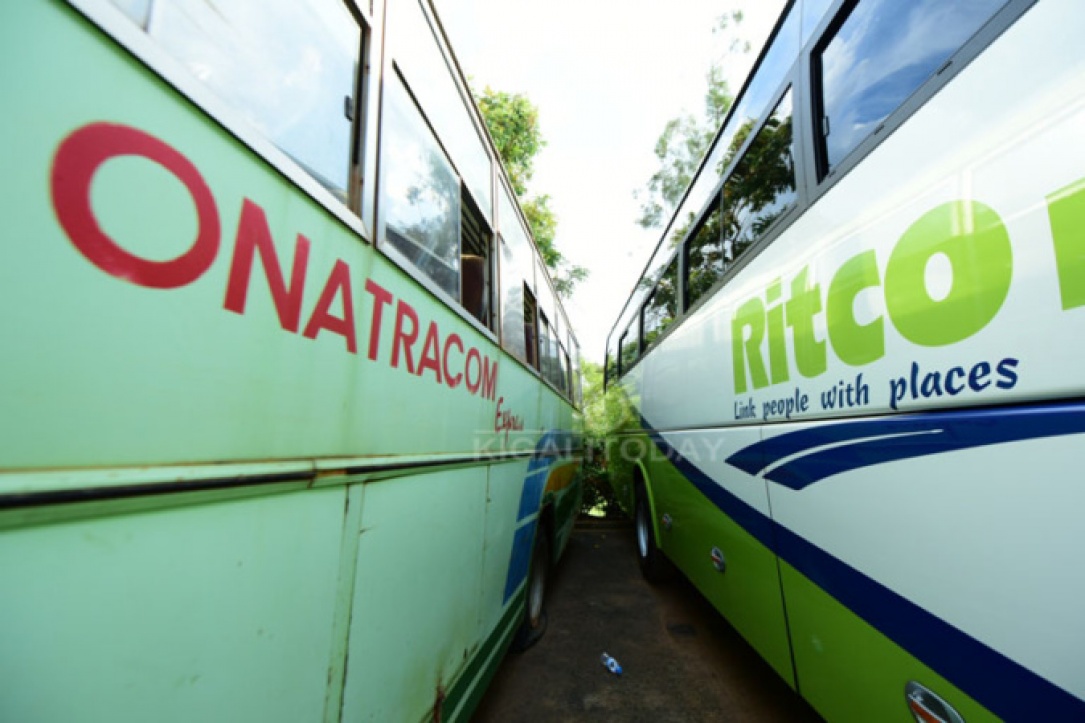 The failure was confirmed earlier by Ernest and Youngs, a famous auditing firm in 2012.
While launching 20 buses by RITCO today, Dr. Nzahabwanimana Alexis State Minister for Transport in Ministry of Infrastructure said Onatracom had become a burden.
"In fact the word ONATRACOM should not be used any more. It may transfer its curse to the new company," he said adding liquidation of Onatracom came after several shortfalls related to mismanagement in most cases.
"The units of the vehicles went declining through the years and Onatracom immersed into huge debts," said Nzahabwanimana.
Interventions from different actors like Members of Parliament have been requesting for Onatracom liquidation following its constant deficits that were also indicated by Auditor General's report every year.
So far, RTICO has 20 new buses with 53 sitting capacity, Hyundai brands and 30 will be shipped in a couple of days from dar-es-Salam port.
The company target is to ship 160 buses and to provide jobs to 200 people.
Robert Muhizi, RITCO director said this investment will cost his company Rwf 11 billion.
"We will make sure we connect a hundred per cent the countryside to Kigali through easy and suitable means of transport," said Muhizi.
Besides passengers, the buses also have space for cargo hence making the journey more comfortable.
RITCO is a joint venture between the Government and Rwanda Federation of Transport Cooperatives (RFTC), with the latter owning 48% stake in the venture.