The government of Phillippe Mpayimana plans to use witchcraft to fight thieves and also use herbal medicine to cure most diseases.
Mpayimana today took his Day-7 campaign rally to Rubavu district, in the western province where he visited Nyamyumba hot springs (amashyuza) in Nyamyumba sector and Mahoko cell, Kanama sector.
There were few supporters at the site and a few seats prepared for the guests but nobody turned up and this prompted the candidate to adopt PlanB – he took to the streets convincing anyone he met.
As he waited for supporters, local officials gave Mpayimana a guided tour of the hot springs which are believed to be a fountain of natural body therapy.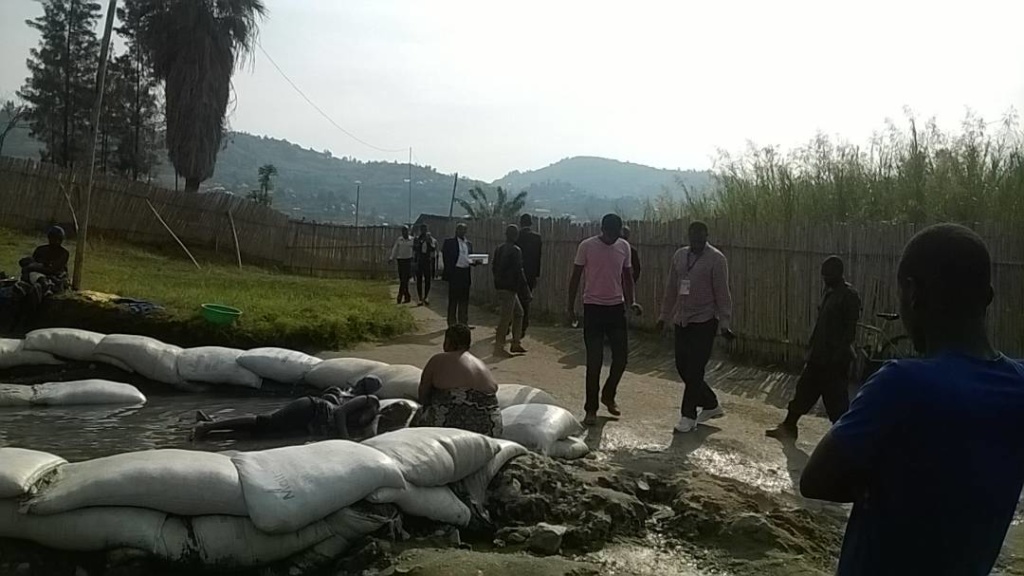 At the springs, Mpayimana said he will use witchcraft to deal with thieves, robbers and other criminals.
"I have gained a new idea from these springs. Once elected, I will promote herbal and traditional medicine practice. Witchcraft can be useful in catching thieves," Mpayimana said.
Nyamyumba hot spring is one of the three hot springs in Rubavu district located 7kms away from Gisenyi town.
It is a very fascinating place to visit and attracts so many tourists that believe this water has various healing powers – one only needs to take a bath in this water.
The springs have a hottest spot where one can boil eggs as an experiment; lots of people believe that preparing food from this water is safer than it is done at home.
He told Rubavu supporters that he wants to deal with enemies of Rwanda, especially armed rebels.
"Critics of Rwanda want war, but there is no need to stick to the past history. Lets appreciate what has been done, and come back to build our country …I was in Congo as refugee now it's time to come back," Mpayimana said.
After Rubavu district, the independent candidate is expected to take his campaign rally to Nyabihu district later this evening.