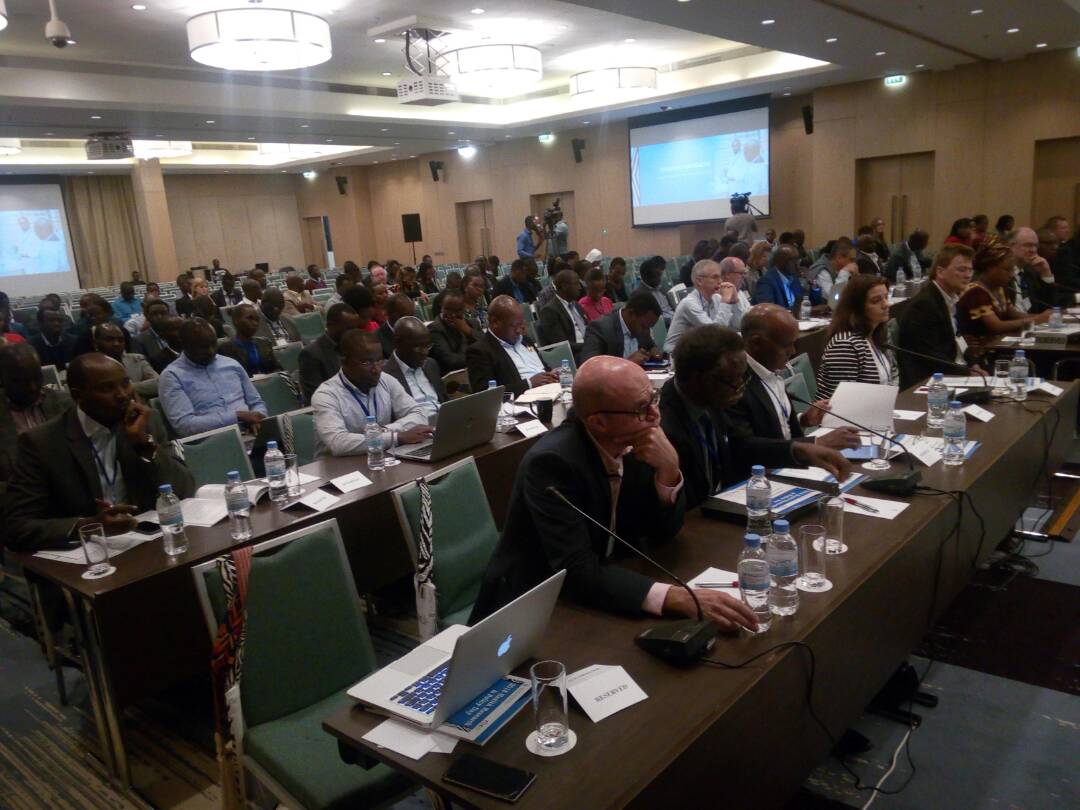 Rwanda will, effective this year, add to its annual calendar, the day dedicated to Health Research and Policy, Health Ministry officials have announced.
The day, according to officials at Rwanda Biomedical Centre (RBC), will be celebrated "to pave way for establishment of a scientific program communication to reduce the gap between research, academics and policy in Rwanda".
"Saving lives is not all about giving drugs and it's not only meeting the patient. It's beyond that. It's how we can put the academic brain into the way we work," Rwanda Biomedical Center Director General, Prof. Jeannine U Condo said.
Condo was delivering remarks at a meeting that brought together over 400 researchers, academics, health experts, and policy makers from across Africa and United States of America.
The meeting taking place in Rwanda's capital Kigali seeks to harmonise a trend that beyond generating scientific evidence, there is need to have interface between research, policy and decision making.
Participants at the meeting agreed that "evidence should lead to right decisions."
"In this era of the Sustainable Development Goals, evidence-based health care is driven by the population data to figure out the best treatments for various illnesses. We must have evidence, and we need the right kind of evidence," Condo said.
In many African countries, it was noted, research-based evidence fails to inform decisions.
Dr. Patrick Ndimubanzi, State Minister at Rwanda's Ministry of Health, said that for setting health policies, the ministry organizes consultative meetings with stakeholders, but the participation of individuals and institutions not affiliated to the Ministry is still low.
"We want all researchers from Universities and private research institutions to come together with us so that their findings could also inform and influence policies," Ndimubanzi said.
For Rwanda in particular, he said, there is a lot of research carried out by different institutions, but whose research findings did not help in policy development and implementation.
"We actually need this platform to enable all such information to be disseminated into public so that they can influence policies and impact lives," Ndimubanzi said.
Ndimubanzi said however, that Rwanda has always been keen to implement evidence-based interventions that are most likely to improve health outcomes, increase population access to quality health care services and propel the country towards targeted development goals.
While medical students from University of Rwanda were complaining of little space into research and the capacity for their research to reach out policy makers, Condo, said the think tank of the health research is documenting health problems and will send a list of those problems for academics to carry research on them and help in identifying solutions.
The Health Research and Policy Day, the first of its kind in Rwanda, featured presentations of research findings on maternal health, malnutrition among children under five, hipatatitis, drug abuse, HIV, tuberculosis, among others.
For the last five years, RBC has undertaken more than 250 health researches. Some have been completed while others are underway, according to RBC Director of Medical Research Center, Clarisse Musanabaganwa.