Rwandan professional rider Mugisha Samuel who rides for World Tour development team Dimension Data for Qhubeka won his maiden and 10th edition of Tour du Rwanda which climaxed on Sunday in Kigali City.
The 20-year old rider won the 2018 Tour du Rwanda in a total time of 24h26'53 after overcoming the eight-day race which saw riders covering 82.3-kilometer circuit race which involved tackling the famous cobbled 'wall of Kigali' twice, a 12 percent steep climbs of cobblestones which attracted hundreds of fans.
The gruesome stage had a total of seven climbs; four of category 4, one of category 2 and two of category 1.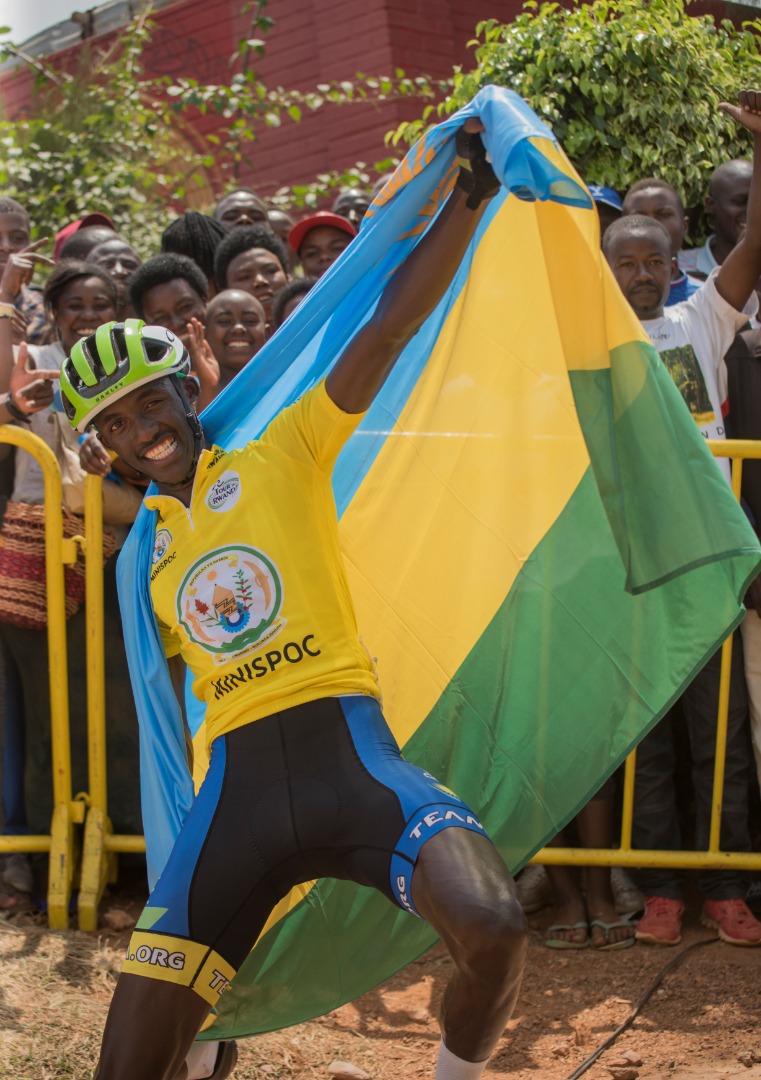 Riders met the first climb after 11.6km; the second one after 23.6km, the third is after 35.6km while the fourth climb is situated after 47.6 kilometers.
The fifth climb was after 65.9km, the sixth at 70.4km and the final came after 80.3 kilometers.
There was also be two intermediate sprints; the first after 33.9km while the second after 45.9km.
Mugisha became the youngest ever rider to win Tour du Rwanda and a fourth Rwandan rider to win the highly coveted crown – making it five consecutive victories by a Rwandan cyclist since 2014.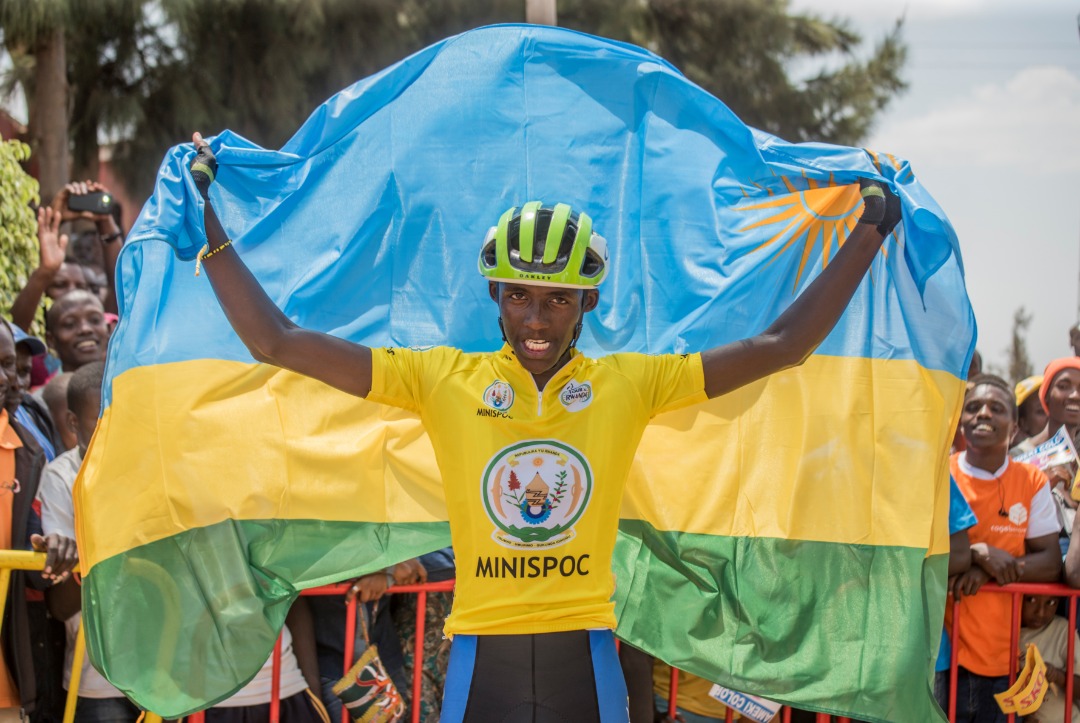 Algerian Azzedine Lagab of Groupement Sportif Des Petroliers won stage eight in 02h06'20 while Lozano Riba David (Team Novo Nordisk) came in second with Team Rwanda rider Munyaneza Didier settling in third spot.
On the General Standings, Mugisha maintained a 21-second to win the Tour, followed by Rwandan Uwizeye Jean Claude who rides for POC Cote de Lumière and Hailemichael Mulu (Ethiopia).
Besides the overall Tour du Rwanda awards, Mugisha also scooped Best African rider and Best Young Rider of the Tour.
French side POC Cote de Lumière was named the Team of the Day, Rugg Timothy was named the bets in combativity, Angola's Bruno Araujo emerged the best sprinter while Ethiopia's Hailemichael Mulu emerged the best climber.
10th Tour du Rwanda
Stage 8 Standings
1. Lagab Azzedine (Groupement Sportif Des Petroliers)-02h06'20
2. Lozano Riba David (Team Novo Nordisk) –02h06'20
3. Munyaneza Didier (Rwanda) – 02h06'20
4. Mugisha Moise (Les Amis Sportifs) – 02h06'20
5. Bellabouvier Simon (Haute Savoir Auvergne Rhone) – 02h06'20
6. Hailemichael Mulu (Ethiopia) – 02h06'20
7. Rugg Timothy (Team Embrace the World) – 02h06'20
8. Mugisha Samuel (Rwanda) – 02h06'26
9. Doring Jonas (Team Descartes Romandie) – 02h06'26
10. Uwizeye Jean Claude (POC Cote de Lumiere) – 02h06'36
General Classification-After Stage 8
1. Mugisha Samuel (Rwanda) – 24h26'53
2. Uwizeye Jean Claude (POC Cote de Lumière) – 24h27'14
3. Hailemichael Mulu (Ethiopia) – 24h27'57
4. Lagab Azzedine (Groupement Sportif Des Petroliers) – 24h28'13
5. Lozano Riba David (Team Novo Nordisk) – 24h28'20
6. Ndayisenga Valens (POC Cote de Lumière) – 24h29'19
7. Doring James (Team Descartes Romandie) – 24h30'19
8. Munyaneza Didier (Rwanda) – 24h30'32
9. Goudin Valentin Haute Savoir Auvergne Rhone) – 24h32'35
10. MUgisha Moise (Les Amis Sportifs) – 24h34'38