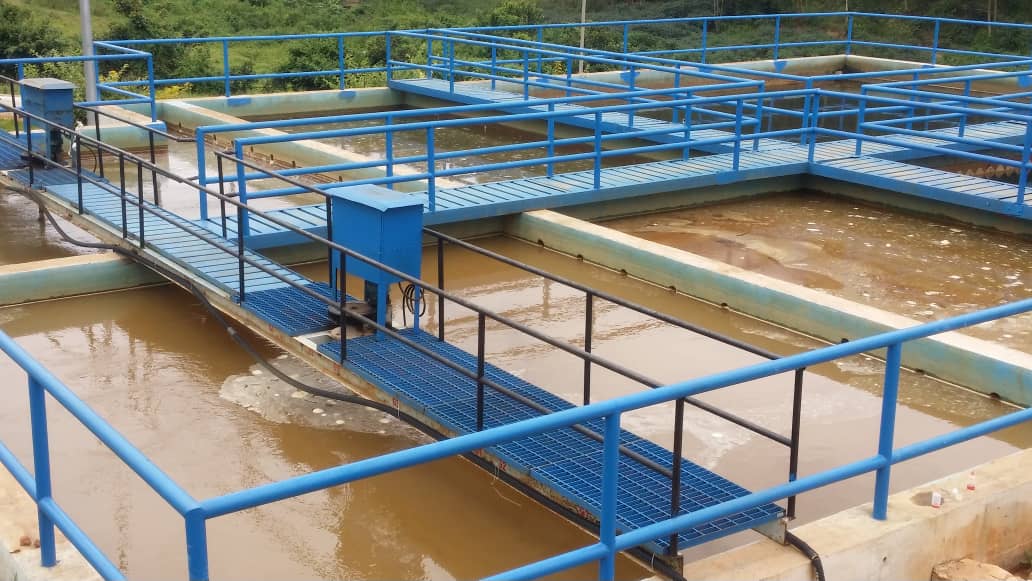 From miles of walk to get clean water, residents of Nyanza district in Southern Rwanda have been relieved – following a completed Rwf3 billion water facility.
Water and Sanitation Corporation (WASAC) has finished construction of new Mpanga water treatment plant that is expected to boost access of clean water in prone areas of southern province.
Access to clean water stands at 85% in Nyanza district – forcing the rest to walk miles in search of clean water.
The new plant targets supplying water to Nyanza, Ruhango and neighboring districts upon construction of water pipes and water reservoirs in July this year.
Mpanga water treatment plant worth was funded by African development (ADB). The plant has the capacity to produce over 5300m3 daily.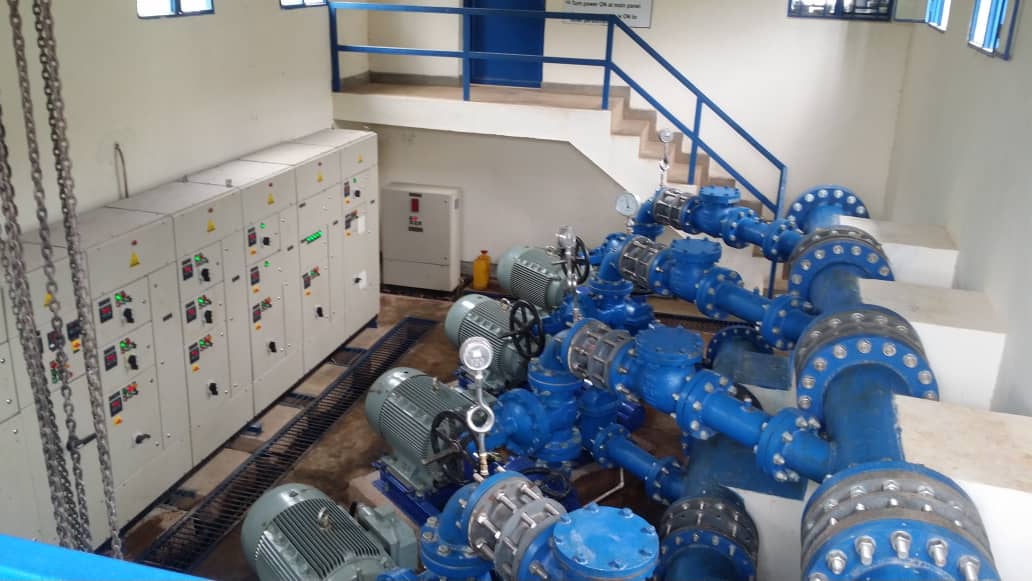 Located in Mpanga sector, the water treatment plant joins Old Mpanga and another old mobile water treatment plant that is mostly moved to places where scarcity of water has been realized.
The new plant brings a total total production of 40,300m3 per day.
All the triplet water treatment plants source water from the nearby water catchment dam dubbed 'Mpanga water catchment dam' using pipes.
Charles Niyoyanyanditse, a technician at the water treatment plant told KT Press that "Southern Province has few water bodies compared to other places in the country."
Erasme Ntazinda, the mayor of Nyanza district said that: "our district has reached at the capacity of 85% in supplying water to the residents, but we still have a lot to do for everyone to access clean water and at affordable prices".
"We hope to have finished construction of pipes to extend clean water to most the sectors of the districts and neighbors" Nazinda told KT Press.
Wasac announced completion of new Mpanga water treatment plant, during the media tour that aimed at discussing challenges, annual achievements obtained in extending clean water to citizens and organizing the forth coming international water day.