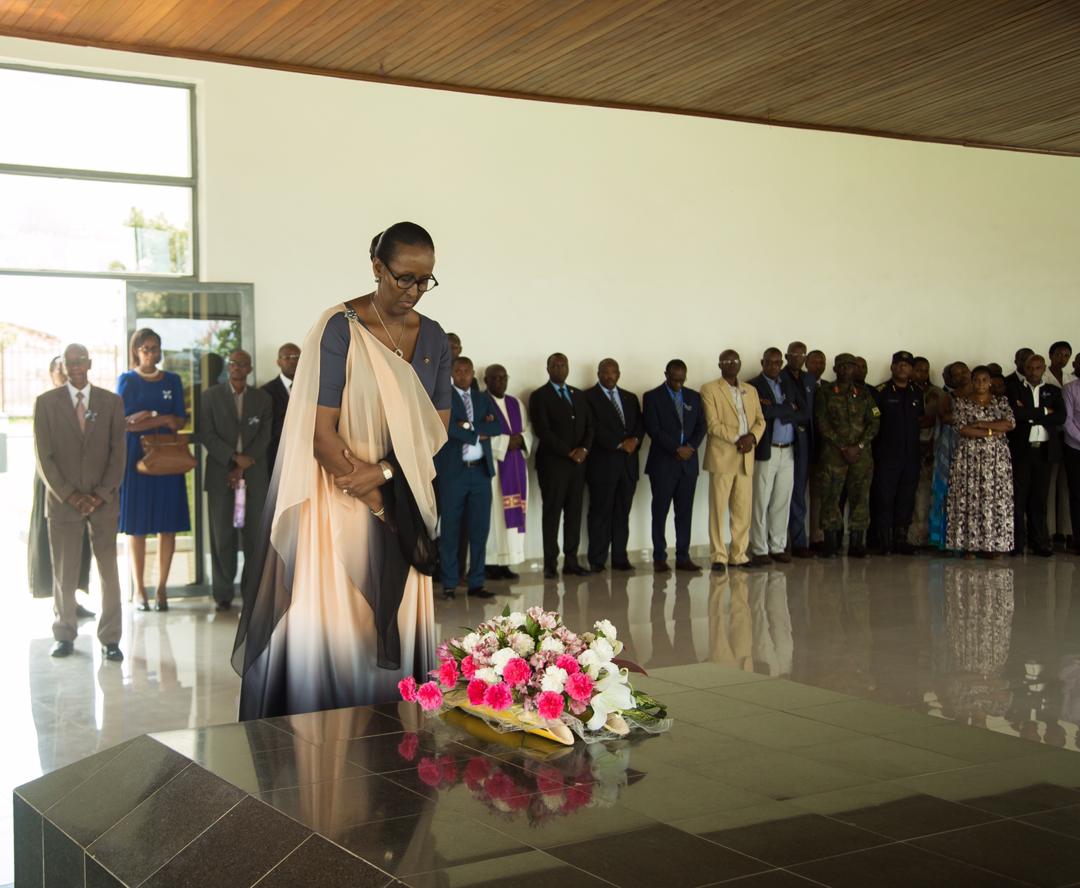 On a fateful day of April 20, 1994, the last Queen of Rwanda Her Majesty Rosalie Gicanda, was brutally murdered by Interahamwe militia at her home in Nyanza district, Southern Rwanda, during the 1994 Genocide against the Tutsi.
Twenty-five years later on Saturday, April 20, 2019, Rwanda's First Lady Jeannette Kagame led Rwandans to pay homage to the last Queen of Rwanda Rosalie Gicanda.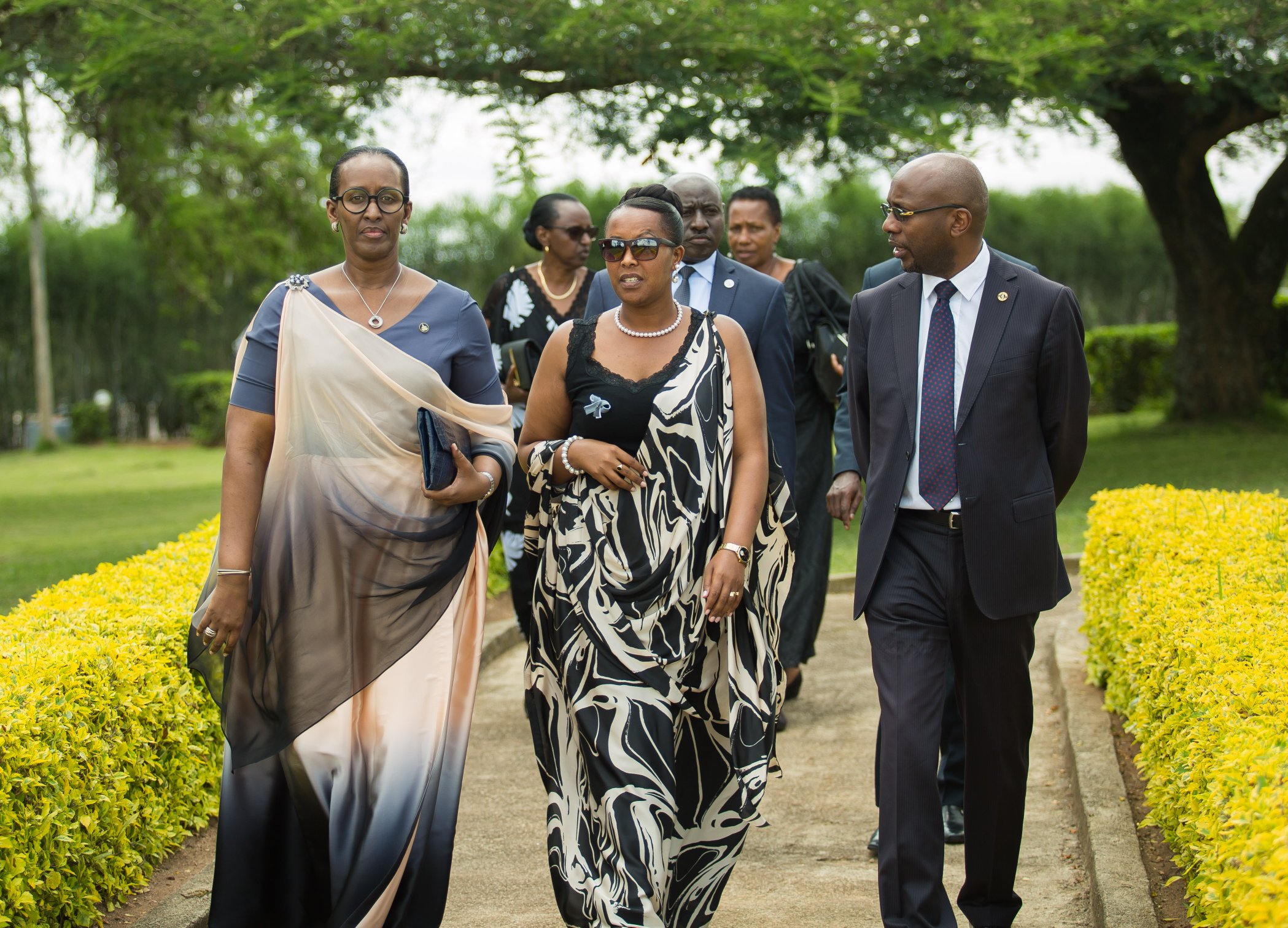 The First Lady has been travelling to Southern Rwanda to pay homage to the late Queen before.
The solemn commemorative event held at Mwima mausoleum, brought together her relatives, government officials as well as residents of Nyanza District.
When you stand at Mwima, you can see Rwesero, Rukari and Mushirarungu hills next you on the opposite side.
Mwima Mausoleum is where King Mutara III Rudahigwa, King Kigeri V Ndahindurwa and Queen Rosalie Gicanda are laid to rest.
Several messages of honor of her memory to the Queens's life and exemplariness flowed in on social media with many saying – her name will always be remembered.
"They thought they killed you yet your spirit rose for good. Always remember you Queen" said Lilliane Iradukunda
Rwanda is comemorating the 25th anniversary of the Genocide against the Tutsi.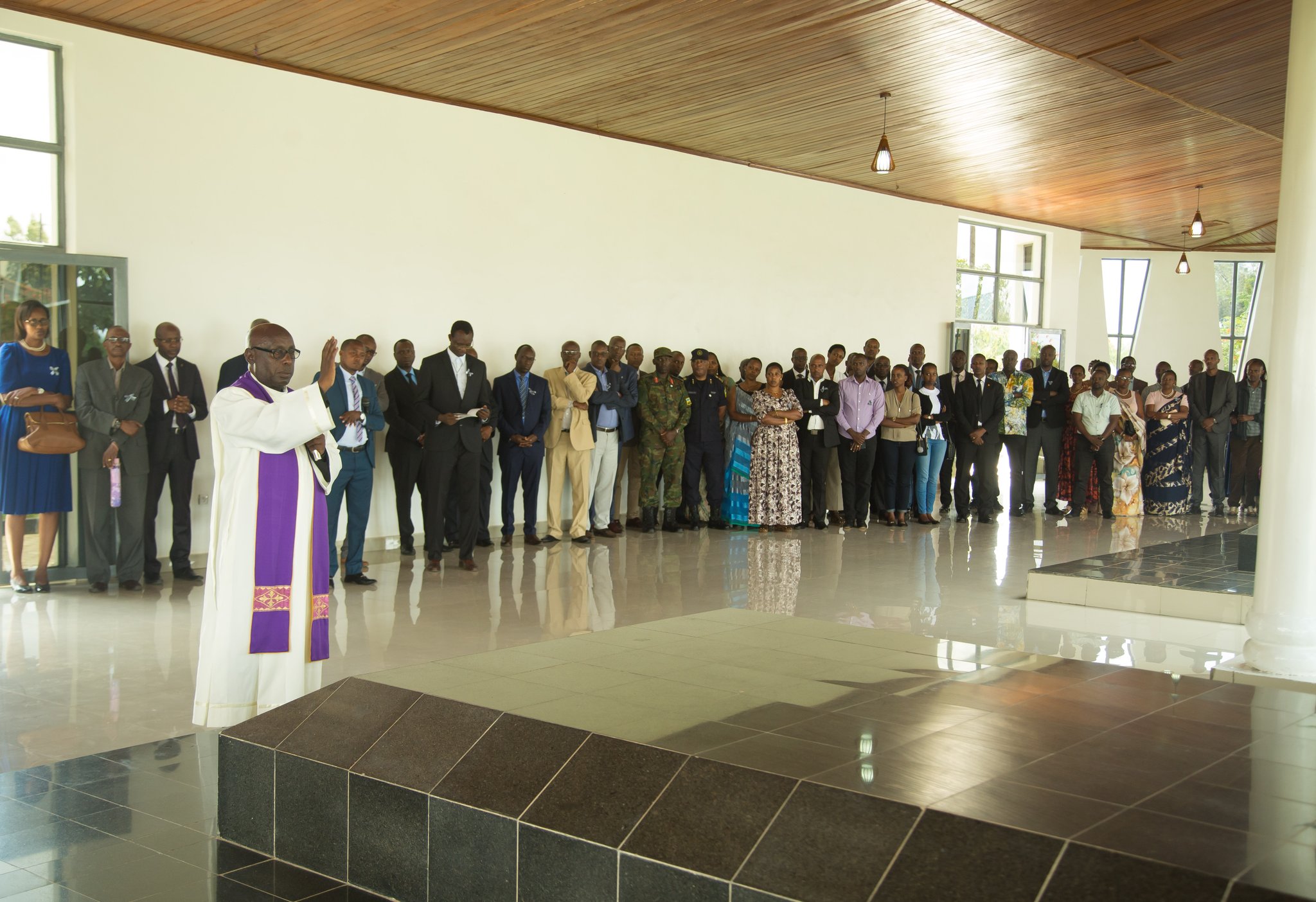 Similar Kwibuka25 events were held in Belgium and other parts of the country.
In Belgium the commemoration was held in Louvain-la-Neuve city near the recently built monument of the fight against intolerance
Rwandans of all walks of life also gathered at Gishamvu Sector Huye district, in Birogo Karongi District and Ntarama sector in Bugesera district to remember several Tutsi who were killed in these areas on the same day.
Also on this day, 25 years ago in Rwanda UN forces serving in Rwanda under (UNAMIR) reported that 45 persons were dead and 114 injured as a result of the then government forces shelling of Amahoro Stadium.