President Paul Kagame today received oaths of three new judges, one Member of Parliament and Rwanda Defence Force Army Chief of Staff, and asking for justice and security to be made a priority.
The new judges, two of them for the Supreme Court and one for the Court of Appeal include Alphonse Hitiyaremye, Francois-Regis Rukundakuvuga and Venancie Twagirayezu.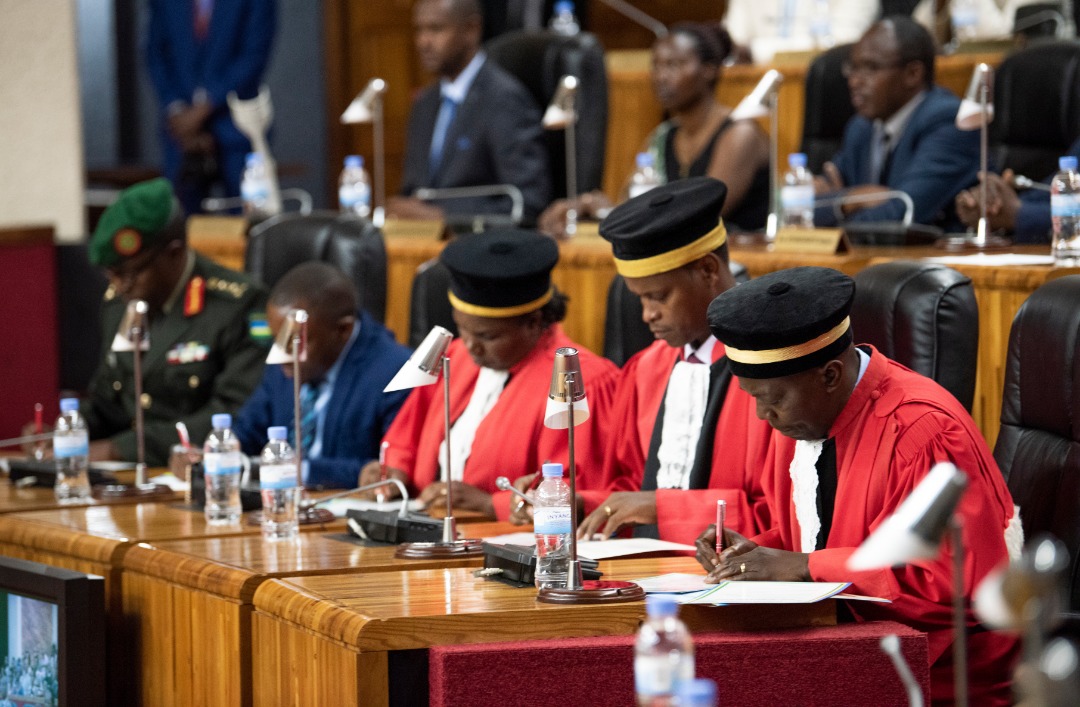 The two judges replace those who have retired, while Judge Tugireyezu, formerly Minister in the President's office replaced Judge Hitiyaremye who has been in appeals court before serving the justice sector in different capacities including the Supreme Court where he returned.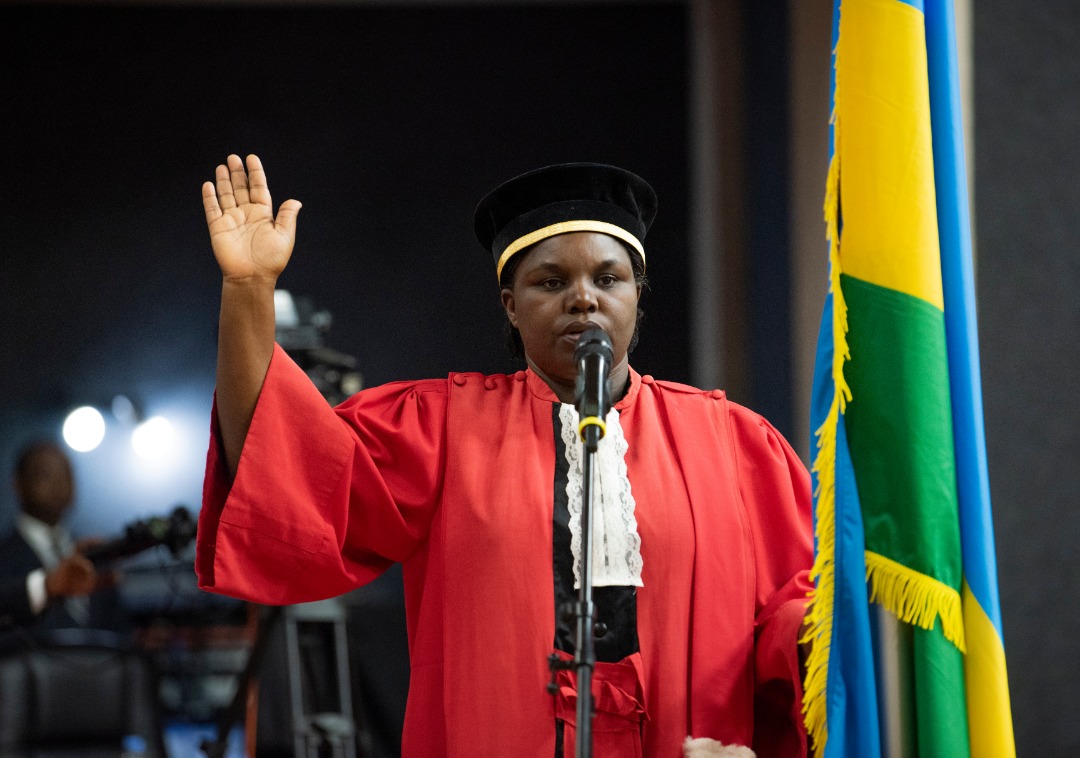 On the other hand, MP Emmanuel Ndoriyobijya, a former Gicumbi district council advisor replaced recently self-resigned MP Amb. Janvier Kabeya Kanyamashuli while Lt Gen. Jean Jacques Mupenzi was sworn-in as Army Chief of Staff replacing Lt Gen Jacques Musemakweli who is now head of the Reserve Forces.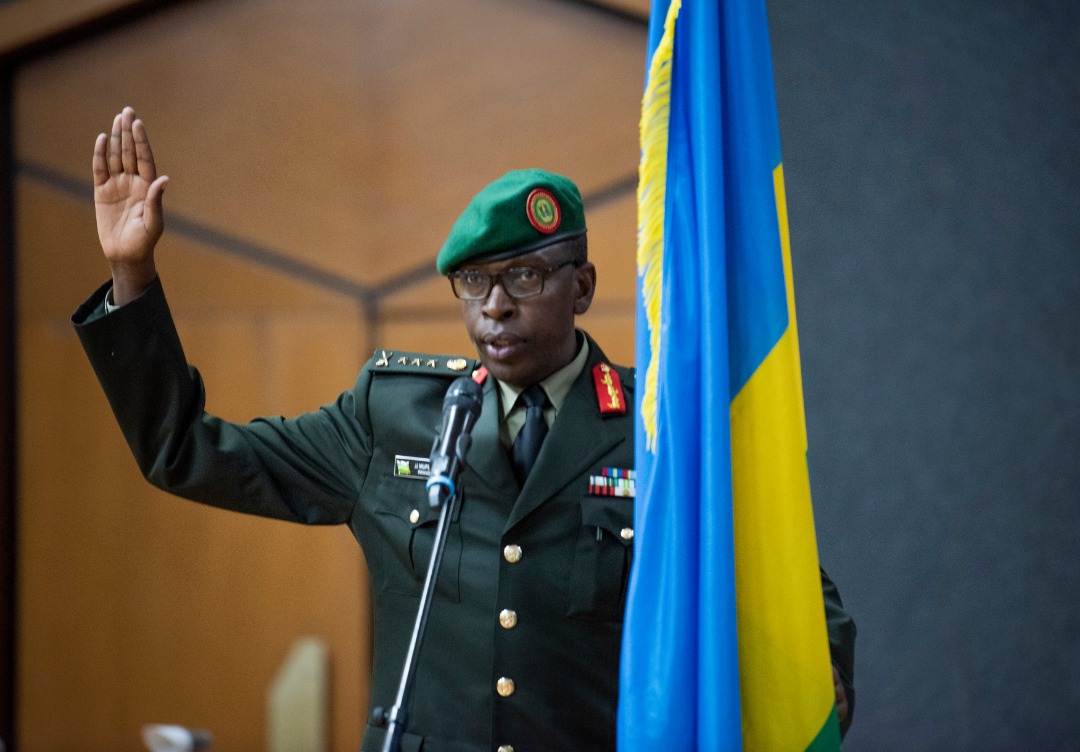 At the event that was held at the parliamentary building in the capital Kigali, President Paul Kagame called on the new leaders to double their efforts as they take new responsibilities with fresh and renewed commitment to serve.
Kagame said that though there has recently been progress in justice sector, there is a lot that needs to be done especially for the judges.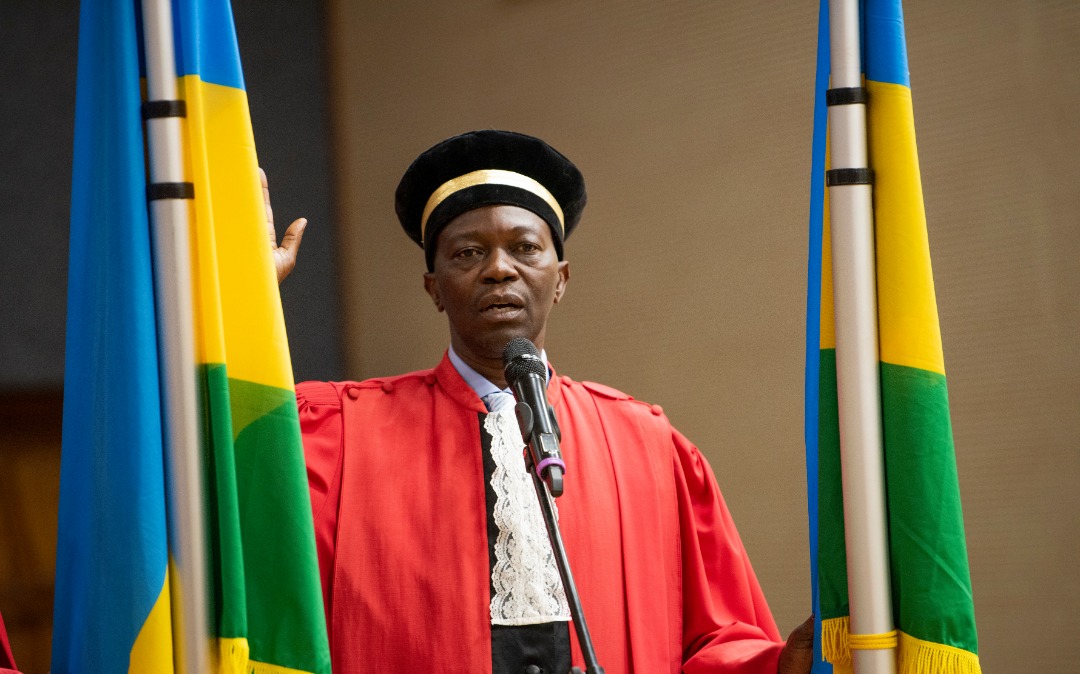 He said that judges have to uphold justice, integrity, and equality of all persons before the law; timely justice and independence.
"I do not have to remind you of the principles that characterise your job. There has been good progress in the judicial sector but there is still a lot that lies ahead. Rwandans look up to you for timely, fair and equitable justice," he said.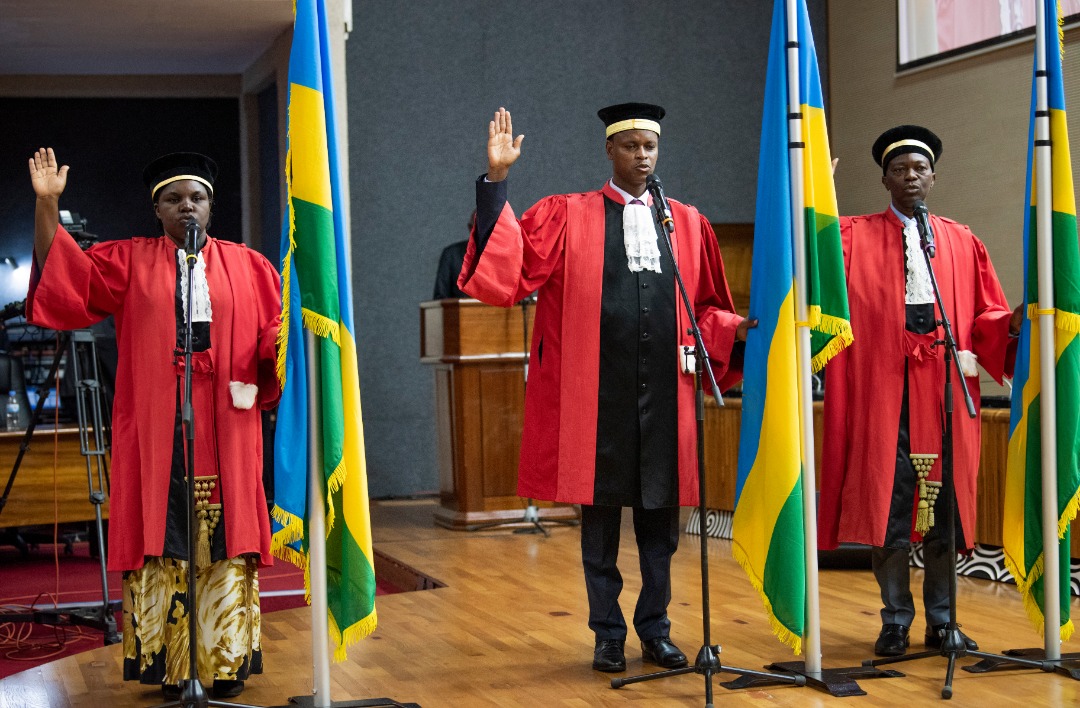 Kagame said that this can only be achieved with existence of collaboration, security and though there are organs in charge of security, every Rwandan is equally responsible for the peace and security needed.
"We all have to work towards peace and this will lead us to the development we desire. I am only reminding but also asking for more effort in what we do," Kagame said in a brief speech after accepting the five oaths.