Rwanda's Minister of Defense has said that the country security being well catered for, the Rwanda Defense Force is now taking a new challenge which is to ensure development and welfare of the citizens.
"We have no security challenge as of now. We are facing a development struggle," said Major General Albert Murasira, Rwanda's defense minister on Wednesday while launching the countrywide Rwanda Defense Force Citizen outreach, a three month citizen oriented initiative by RDF.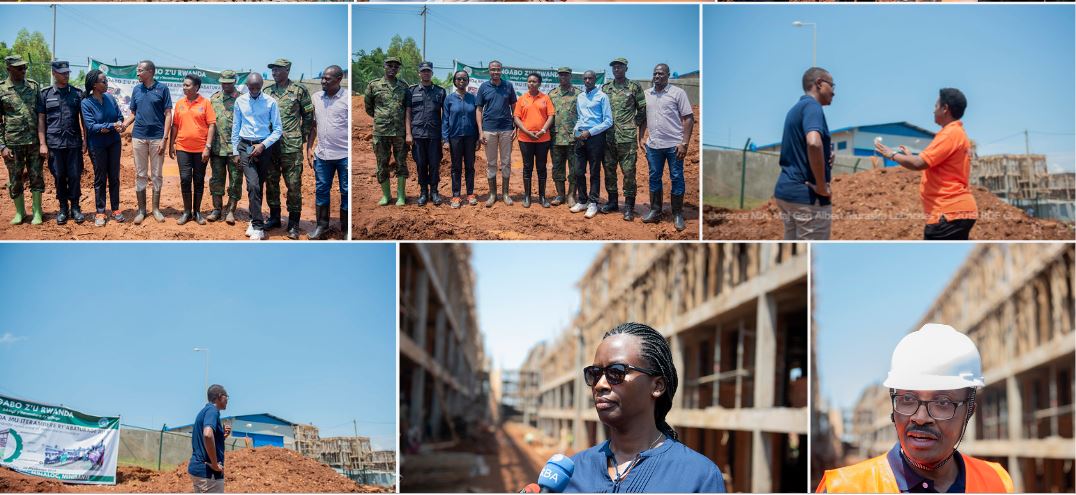 The activities range from medical care, farming, and construction of houses for the needy, construction of public infrastructure including roads, schools and environmental protection activities.
According to figures from Minadef, RDF will, between April 17 and July 17, treat 137,900 patients from across the country.
They will also build 1,141 housing units for the vulnerable citizens who need decent shelter.
In agriculture, RDF will take up hoes and join the citizenery to do farming on 11,139 hectares of land.
Terracing will be done on 1,114 hectares while the fight against erosion will be carried out along 453 kilometer feeder roads.
According to Gen Murasira, facing the welfare issues is current preoccupation of Rwanda Defense Force.
"We have no security issue here. However, you can assure security and be defied by development challenges. We want to assure good development stride as well," the Minister said at Kigali Sector, Nyabugogo cell of Nyarugenge district.
In this sector of Kigali outskirts, precisely a village called Karama, RDF will build 240 houses for the households that are set to relocate from high risk zones.
After construction, they will also provide clean water to make it a complete model village.
"Always take good care of this infrastructure," Gen Murasira told the benefiting citizen.
District officials and citizens expressed joy for what RDF is doing to improve their welfare.
All photos and more here by Plaisir Muzogeye