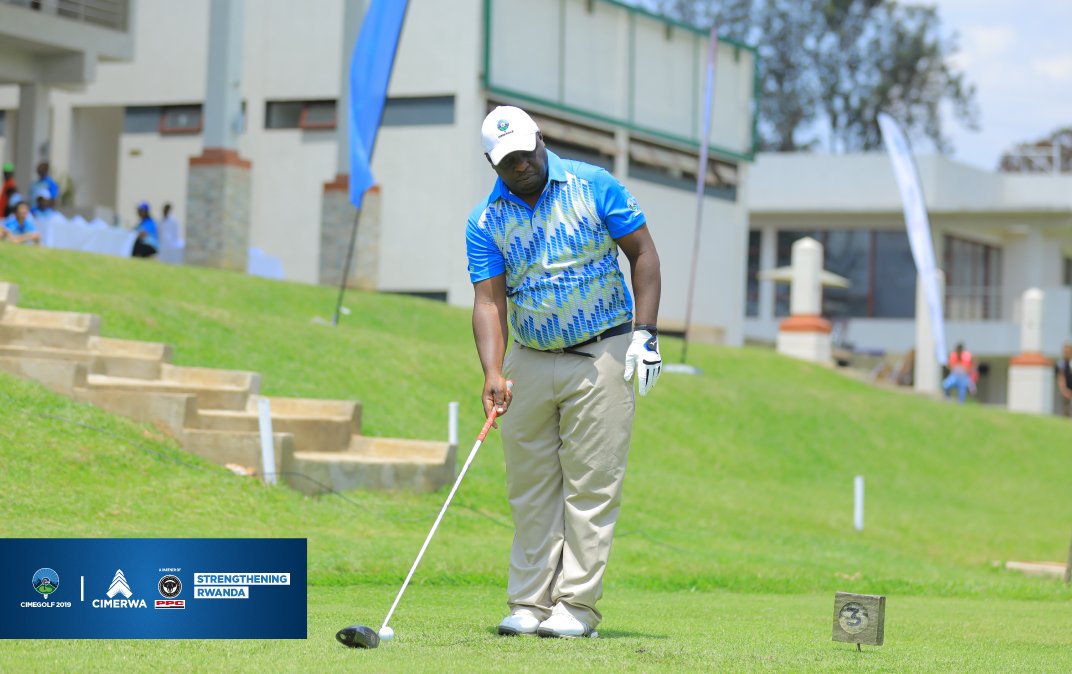 Rwanda's lucrative golf tournament CimeGolf2019 ended this Saturday with Kigali Golf Club captain Dr Davis Kashaka emerging as the overal winner of the competition.
This years CimeGolf event was the
the third of its kind and attracted a record number of 171 (of the planned 138 players) both amateur and pro golfer categories from neighbouring East African countries, South Africa, DR Congo, Zimbabwe and host Rwanda.
The golf event, which both competive and for fun, was also marked as the national tournament (Rwanda Golf Open), which will not happen in November as a result of planned course expansion from a 9-hole to an 18 hole.
In the competitive category, Kashaka led Rwandans in dominating the top performance and scoop of top prizes in the game that was played on stableford basis, and exhibition of high power golf from both men and women on the 18-hole Kigali Golf Club course located in Nyarutarama, Gasabo district.
One his scorecard (with 71 gross), Kashaka managed to steam up a familiar pressure game in which he played six birdies, compared to seven birdies in the previous year.
"It was a tight game and at the moment I met one of the players during the course who said he was heading to the bottom and i replied: We will meet at the top" Kashaka said revealing that he wants to retain the 2020 game, which adds on his list of numerous trophies at home.
Other winners in the below 9 handicap medal category was Innocent Rutamu (with 74 net) followed by John Thairu and David Rwiyamira (both tied on 75 net).
While the Women's overall winner was Rehema Karegeya (90 gross); alongside Linda Mugeni who was the net winner, followed by Alice Rwigema and Nadege Nimbona.
World Class Course in Kigali
Besides promoting gorilla tourism, Rwanda is now banking on golf tourism to tap on providing an additional recreation for the increasing number foreign visitors attending conferences in the capital Kigali.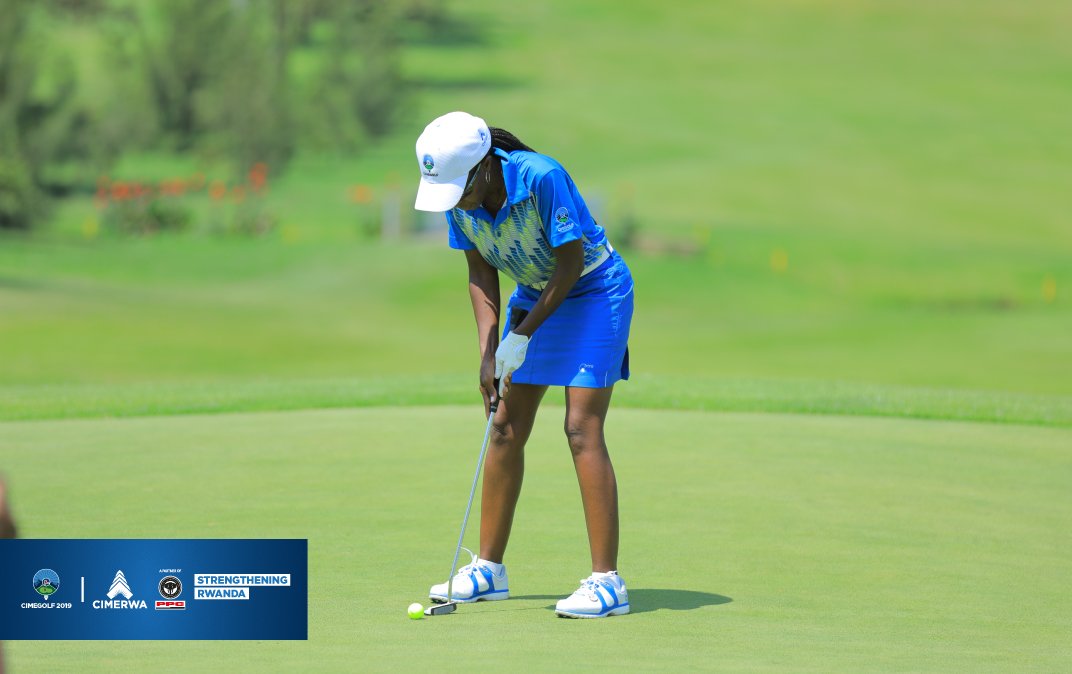 However, for years, Rwandan and visiting golfers have been playing on a 9-hole golf course which means that in order to play standard 18-holes, players have had to make two rounds (normally called- the back 9).
Kigali Golf Club officials revealed that as part of giving back to those golfers and sponsors, the next tournament will be on full 18 hole course.
"The designs will be shared and it's a world class course and some ground works have already begun. We expect this to be finished mid next year, which is in good time for the next Cimerwa tournament," Marcel Byusa, the President of KGC said.
Construction of the new full 18- hole course means that starting this October there will not be any golfing activities for the next months after the planned temporary course closure.
This, naturally, would mean that at least 90 caddies who help golfers to enjoy playing golf everyday at KGC, and earn a fee of more than Rwf5000 per game, will be jobless for months.
However, the Rwanda golf fraternity said this wont be the case as some of the caddies will be offered temporary at the construction of the new course.
This offer was also followed by the golfers contributing, individually and as a fraternity, more than Rwf600,000 for the caddie welfare, in addition to a joint offer of Rwf4m from Cimerwa PPC Rwanda and Karan Singh, CEO of Yego Rwanda ltd.
"We want to make golf more than just a game. It is our responsibility to support the game and persons behind the game," said Cimerwa CEO Bheki Mthembu.