African First Ladies have called for more concerted efforts in the fight against the current challenges presented by HIV/AIDS despite recent gains and achievements in averting the pandemic.
Among the issues that must be addressed are practices and cultures as well as legal impediments that still hold women back and expose them to new infections as well as lack of information and resources.
In her opening remarks, the First Lady Mrs Jeannette Kagame, one of the founders of OAFLA, which was founded in 2002, said that the organization has since achieved a lot in the fight against HIV/AIDS over the last 17 years but emphasized that there are new fronts that require more effort.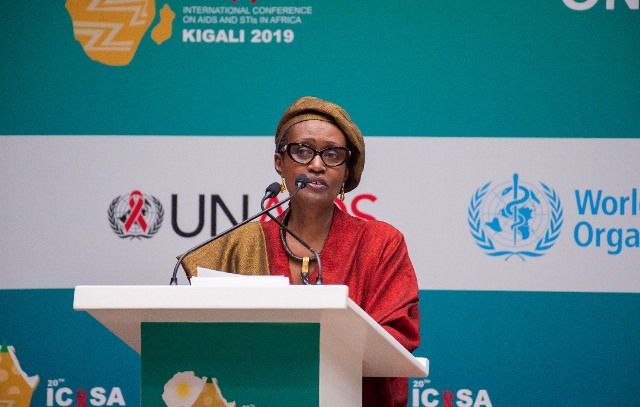 Giving a history of how OAFLA was born, Mrs Kagame said that the organization came up as a collective need for First Ladies to amplify the voices of those living with, and affected by HIV and AIDS, especially the most vulnerable among them women and children.
"At the time, the urgency of the situation in most of our countries, demanded that each of us prioritize programmes and projects, that were suited to the needs of the most disadvantaged families that were affected,"
"As we gain more ground in the fight against HIV/AIDS, the strategies and scope of our organization as a whole, have evolved – reflecting a deeper understanding, and appreciation of our reach, as first ladies," Mrs Kagame said.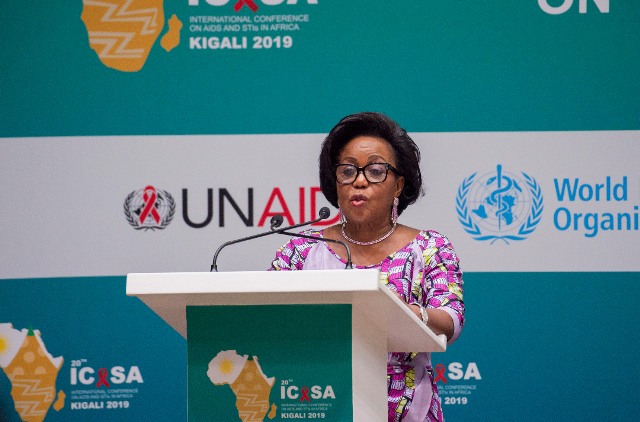 She highlighted that the meeting in Kigali is good cause for to celebrate the impact of the joint efforts, and continuous commitment, but at the same time serve as a platform to address existing challenges that continue to affect women and children on the continent.
"We can all attest to the difference that initiatives, such as the 'Free to Shine' Campaign, have made in each one of our countries – pushing us to strengthen our efforts and commitment to end pediatric AIDS and keep mothers healthy," she said.
The First Lady also reflected on the work of her foundation, Imbuto, which she said focuses on designing and implementing projects, which align with national and international priorities set at a macro level, such as Rwanda's National Strategy for Transformation, the Agenda 2063 of the African Union, and the Sustainable Development Goals (SDGs).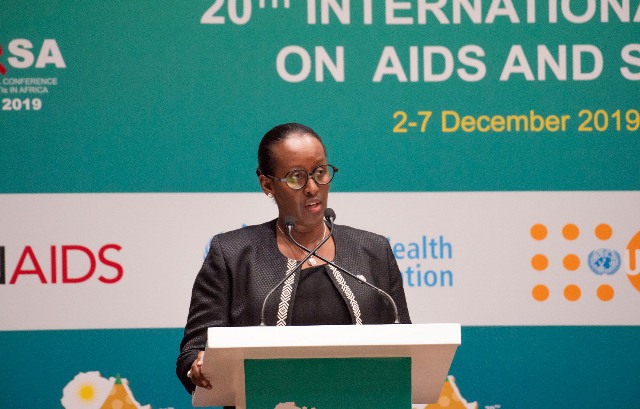 Among other projects, she mentioned the 'Family Package', born to address pressing PMTCT needs 18 years ago, offering a comprehensive package of services to families affected by HIV/AIDS, as well as teenage mothers.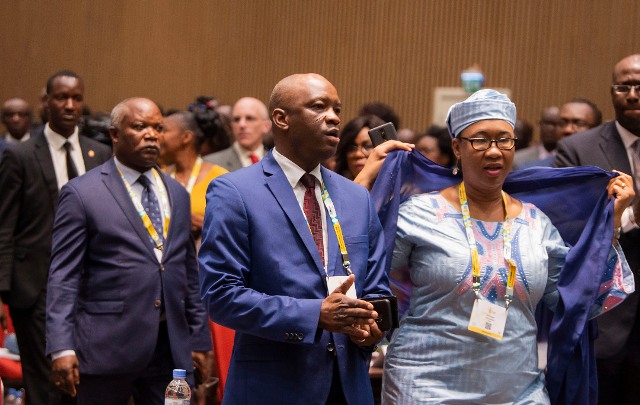 "Through this project, HIV+ families are linked to health centres, and adherence to Antiretroviral Therapy (ART) treatment is ensured through the follow up of a network of community health workers, and peer educators. Thanks to nationwide efforts, current PMTCT coverage have now reached 96 percent," she said.
Gains
Mrs Kagame pointed out that the projects under her foundation, including the Adolescent Sexual Reproductive Health projects and other projects to promote access to information, quality treatment and services for the youth, to decrease new HIV infections among young people in both urban and rural areas since 2010, have contributed to national and continental efforts to fight against HIV/AIDs and STIs.
"Indeed concerted efforts, between public and private stakeholders, have resulted in notable progress toward ending AIDS, at different levels,"
"In Rwanda, as of 2018, new HIV infections had decreased by 83 percent and AIDS-related deaths had dropped by 82 percent in the last 20 years," she said adding that the gains should pave way for an open conversation on the issues holding women back.
"Celebrating our gains, should also give way, to a deep analysis of our journey thus far. It should be an opportunity for us, to have genuine and open conversations, about the diverse challenges, including those resulting from gender inequality," she said.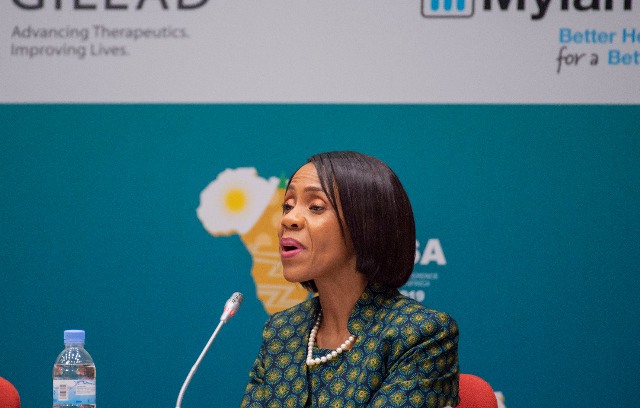 Mrs Kagame said that despite the efforts, these challenges keep holding the African continent back, in terms of effectively responding, and preventing HIV/AIDS among the populations.
"It should be a chance for us, to exchange ideas on possible solutions, to achieve our demographic dividend,"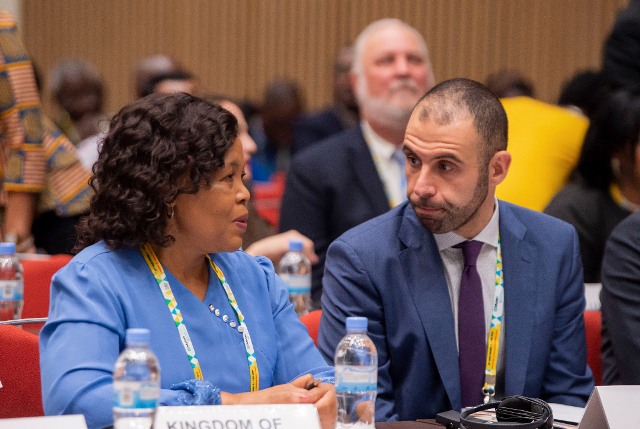 Other First Ladies present were Antoinette Sassou N'guesso, the First Lady of the Republic of Congo and current President of OAFLAD, Hinda Deby Itno, the First Lady of Chad, Aïssata Issoufou Mahamadou, the First Lady of Niger, Rebecca Akufo-Addo, the First Lady of Ghana and Neo Jane Masisi, the First Lady of Botswana.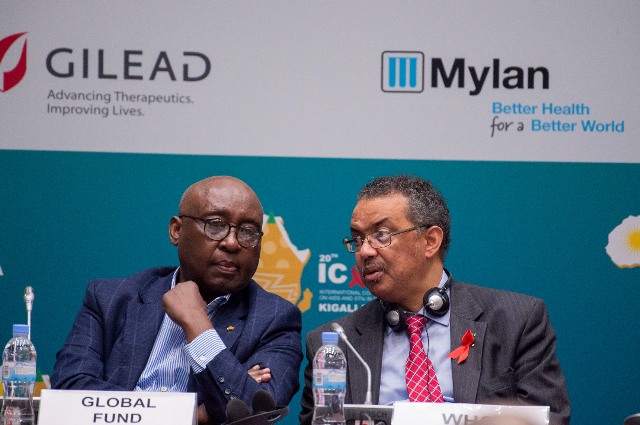 On her part Mrs N'guesso, said that the continent is on track to achieve the 90-90-90 treatment target to end the AIDS epidemic by 2030 but called for more efforts targeting vulnerable groups such as women and children who remain disadvantaged and exposed to new infections.
The continent has set an ambitious target ensure that by the end of 2020, 90 per cent of all people living with HIV will know their HIV status, 90 percent of all people with diagnosed HIV infection will receive sustained antiretroviral therapy by 2020 and that by 2020, 90 percent of all people receiving antiretroviral therapy will have viral suppression.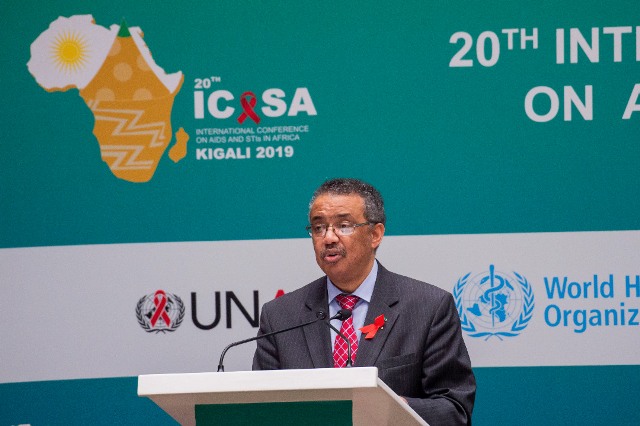 By 2030, it is expected that there won't be any new infections if it goes as planned but Mrs N'guesso said that it will require more effort targeting vulnerable groups.
The First Ladies decried cultural practices that still expose women to infections including early and forced marriages for girls, rape, defilement and other forms of sexual violence that put women at risk.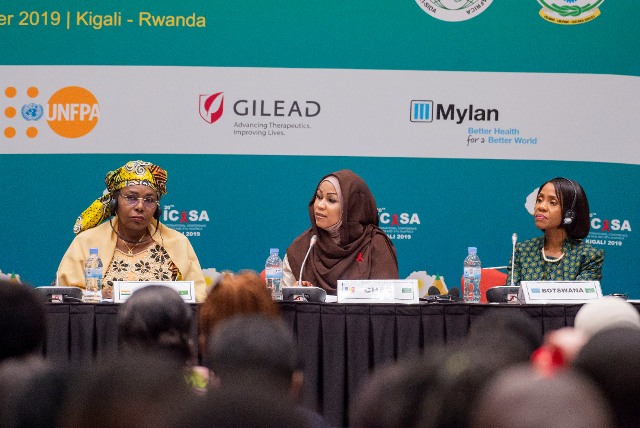 Mrs Masisi reiterated a call by UNAIDS Executive Director Eng. Winnie Byanyima to bring to the fore women left behind if the fight against HIV/AIDS must succeed as well as ensuring access to reproductive health services for young people who are more exposed to new infections.
President Paul Kagame and other African leaders are expected to attend the opening ceremony of ICASA this evening. The conference has brought together over 8, 000 delegates from across the globe.