FAWE Girls' School-Gisozi has today welcomed His Excellency Ambassador Rao Hongwei of the People's Republic of China to Rwanda who expressed his satisfaction with the excellent relationship between the school and the embassy. 
The Ambassador was accompanied by delegates from the Chinese Embassy. They were welcomed by the District representative, Sector Inspector Officer, and School Head Teacher.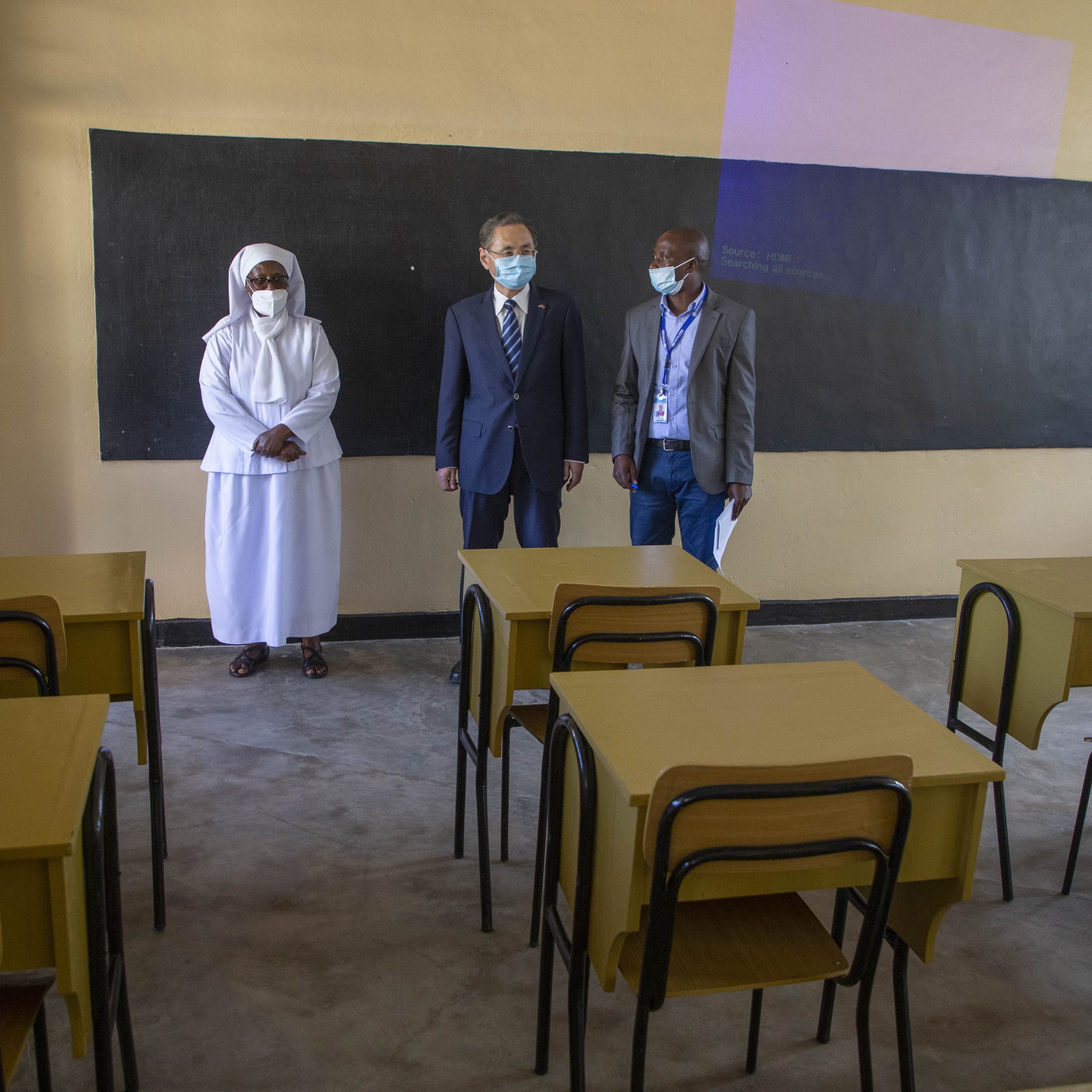 The Ambassador and his delegation were given a tour of the school and visited classrooms, computer room, Science laboratories and other school infrastructures.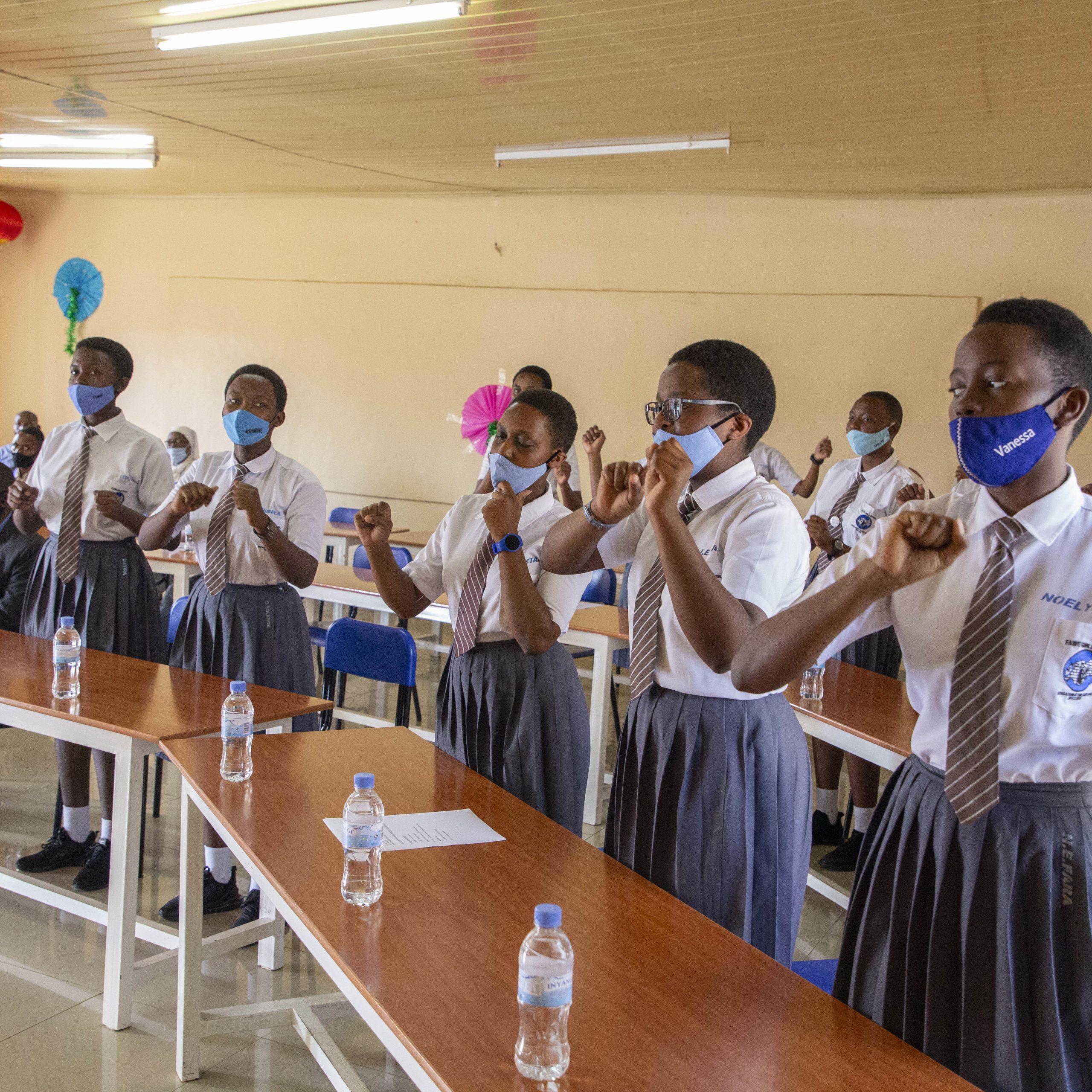 During the visit, the Ambassador and his delegation had discussions with the School Head Teacher on how to promote quality education. They also discussed the need to strengthen collaboration between FAWE Girls' School-Gisozi and the Embassy of the People's Republic of China.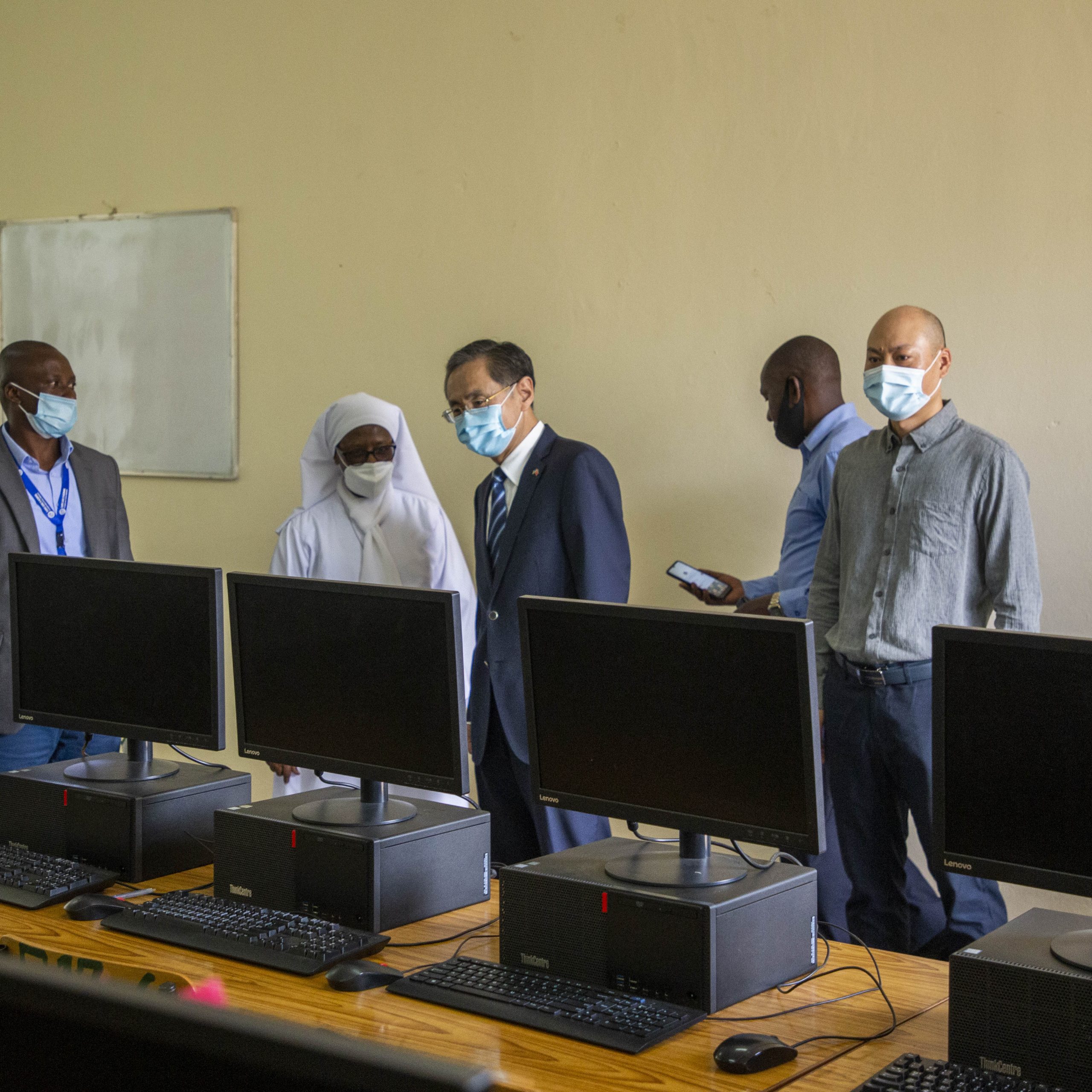 Sr. M. Eugenia KAIRABA, the school Head Teacher, said that they were honored to have a visitor of such status.
"Our delight is beyond measure because of this golden opportunity whereby the Ambassador of the People's Republic of China has paid a visit to FAWE Girls' School- Gisozi. Your Excellency you are most welcome. Your presence here with us means a lot as it's a concrete sign that the partnership which began soon after the visit of the First Lady of the People's Republic of China to FAWE Girls' School- Gisozi on July 23rd, 2018 is now firmly established."
Ambassador Rao Hongwei in his remarks stressed that "the visit of the Chinese First Lady Prof. Peng Liyuan opened a new chapter of collaboration between the Chinese Embassy in Rwanda and the FAWE Girls' School Gisozi."
He said that the Embassy in response to the request of the Head Teacher of FAWE Girls' School provided more than 330 chairs and single desks which would help observe the government recommendation of physical distancing to contain the spread of Covd-19.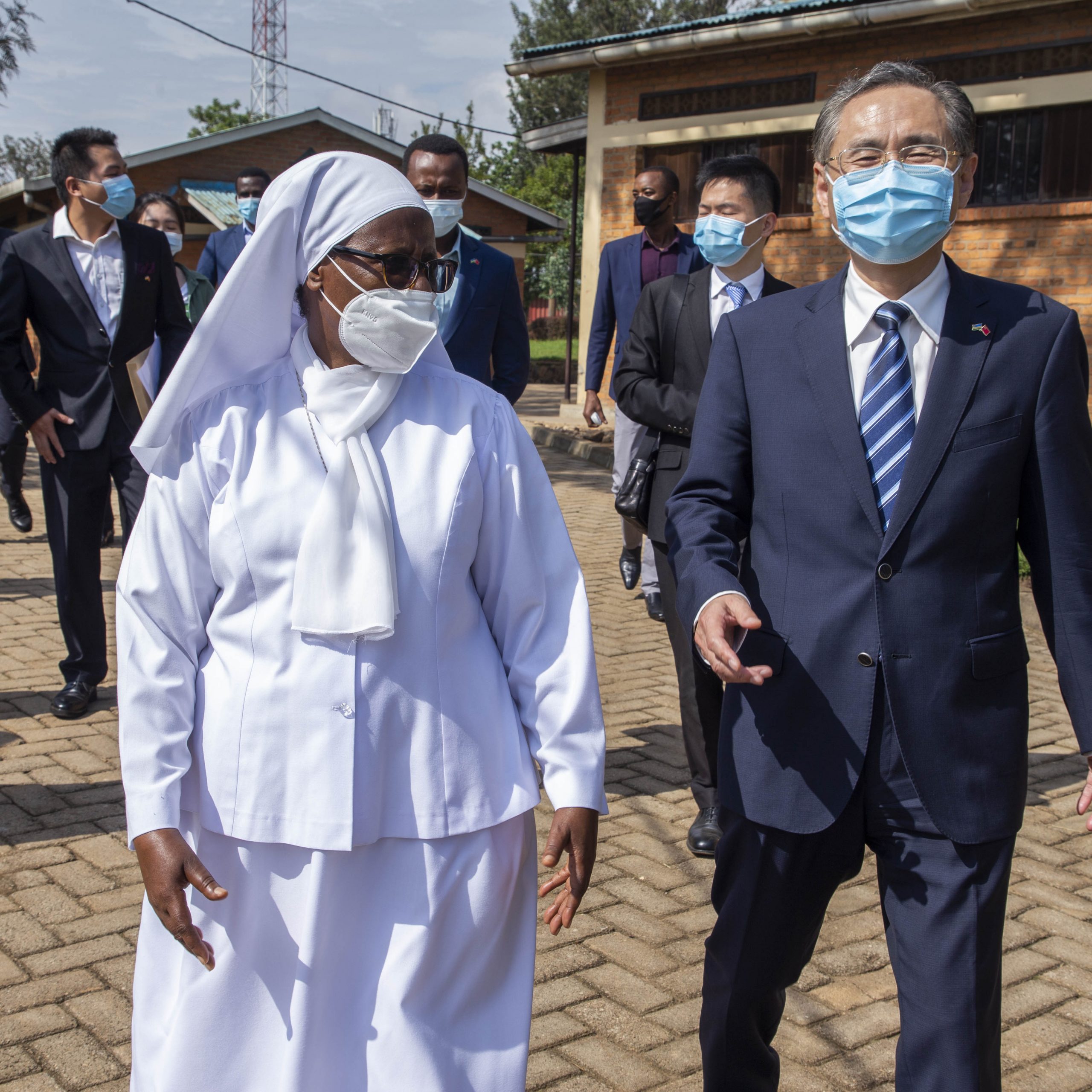 The Ambassador said that the purpose of the visit was to witness the handover of the classroom furniture.
He also expressed his happiness regarding the capacity of the girls to learn the Chinese language and admired their pronunciation in the song they sang.  The teaching of the Chinese language at FAWE Girls' School – Gisozi is done with the support of the Confucius Institute.  He encouraged the girls to work hard as there is a high likelihood to study in Chinese Universities.