Blackstreet lead singer Teddy Riley was stunned by fresh talents Rwanda is blessed with after visiting Rwanda school of creative arts and music formerly known as Nyundo School of music.
The iconic producer and performer Teddy Riley had a music discussion with students, danced, sung together and toured the state of art studio under construction which will be the first of its kind in the region.
While interacting with the music students, Teddy confessed that, he is thrilled by fresh talents in Rwanda and promised to come back in the country flanked by celebrated musicians to share the experience with them.
"Am amazed by the talents I see in these students and I promise to come back with celebrated musicians for a joint music project with the students," said by Teddy Riley while addressing the students.
The originator of the New Jack Swing genre toured the school accompanied by Muligande Jacques alias Mighty Popo, the director of the school.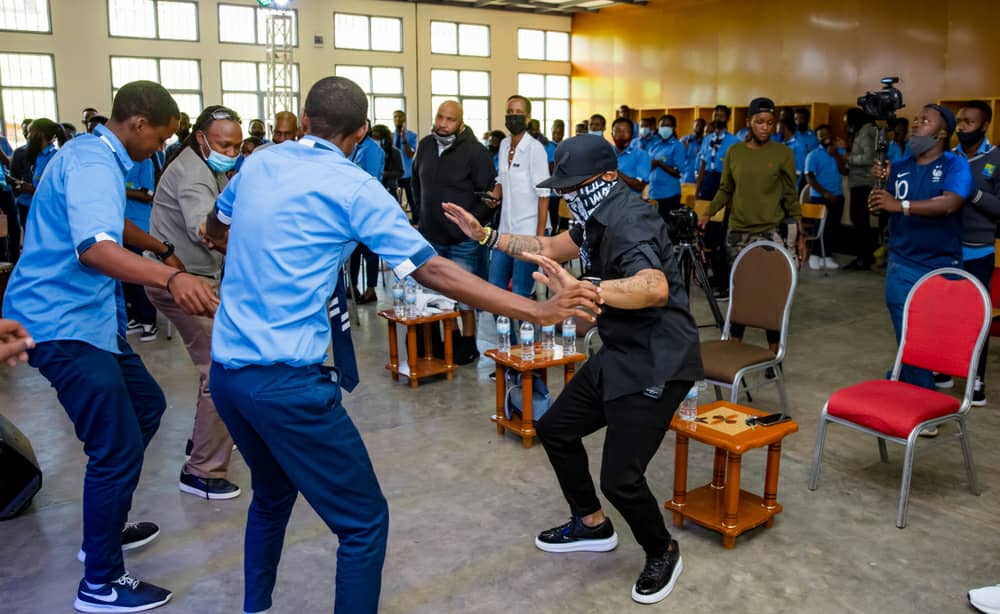 While speaking to KT Press, Mighty Popo revealed that, Rwandan music industry was lacking only international connection.
"It's a pleasure for the school and entire Rwandan music industry to have a visitor like Teddy Riley with such vast international music connection. We have got super talents but we only lack connections that can introduce us on big music platforms. Teddy promised to work with us and trust me, if we do work with on any music project, we will shine on international music market "cause" Rwandan musicians are super talented," says Mighty Popo.
Teddy Riley after visiting the school, proceeded to visit Rwanda's precious tourist attraction mountain Gorillas and later had a meeting with people affiliated with music industry for an extended discussions aimed at developing Rwanda's art industry.