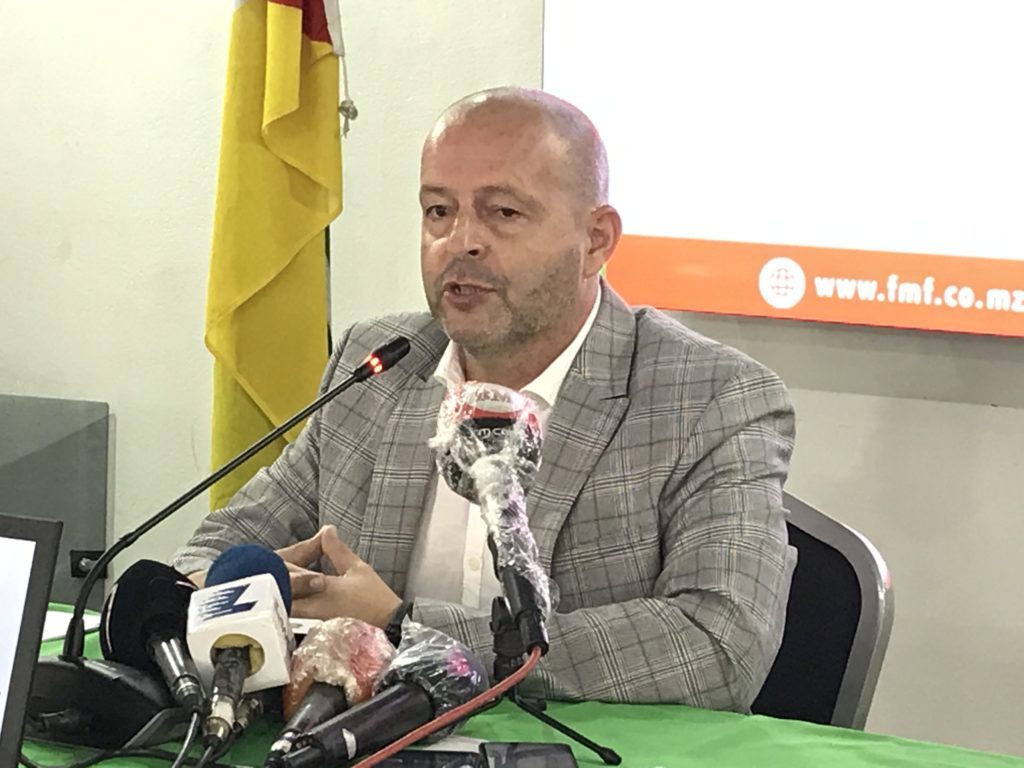 Mozambique head coach Luís Gonçalves has called for this month's African Cup of Nations (Afcon) qualifiers to be postponed, with his side set to miss key players due to current coronavirus travel restrictions.
The Os Mambas face Rwanda on March 24 before rounding off the Afcon qualification campaign with a home game against Cape Verde on March 30.
But Gonçalves could be forced to forgo picking key players on his provisional squad with their clubs in France and Portugal reluctant to release their players.
Players such as Mexer (Bordeaux,France) and Zainadine Júnior (Marítimo,Portugal) will not join the camp while Abel "Mastro" Joshua (Vitória Guimarães,Portugal), Malembana (Lokomotiv,Bulgaria), Pepo (Cova da Piedade,Portugal) and Faisal Bangal (USD Caravaggio,Italy) are yet to confirm their availability. 
According to new amendments by FIFA about the release of players for international duty, clubs are under no obligation to release their players in light of the currents lockdown and quarantine regulations.
Citing the South American Football Confederation (CONMEBOL) and the Asian Football Confederation (AFC) which have already postponed this month's World Cup qualifiers after several European clubs decline to release their players, Gonçalves said the African Football Confederation should also push back all the games scheduled this month.
"We know that a general assembly of CAF is taking place at this moment, however, as we still have no confirmation as to whether the games will be postponed or not,we must continue our work, following our program, and try to achieve our objective, which is to qualify for the CAN " Gonçalves as quoted by the Mozambican newspaper Lance. 
Gonçalves' side are expected to arrive in Kigali on March 22, two days ahead of their game against Rwanda.
Meanwhile, Amavubi have started preparations for the double-header against Mozambique and Cameroon.
Vincent Mashami's side started the camp on Sunday after the squad members cleared for their coronavirus tests. Only local-based players have reported to the camp with foreign-based players expected to join them soon.
Amavubi Stars were placed in Group F alongside host Cameroon, Mozambique and Cape-Verde and are yet to win a single game after defeats to Cameroon and Mozambique and draws against Cape Verde.
They sit bottom of Group F, two points adrift of Cape Verde and Mozambique while Cameroon, who have already qualified as hosts, top the group with 10 points.
Mathematically, it is not impossible for Rwanda to qualify for next year's Afcon in Camerron but they will need a considerable improvement in the final two games of the qualifiers.
Rwanda need to beat Mozambique and Cameroon while hoping the other results to go their way.