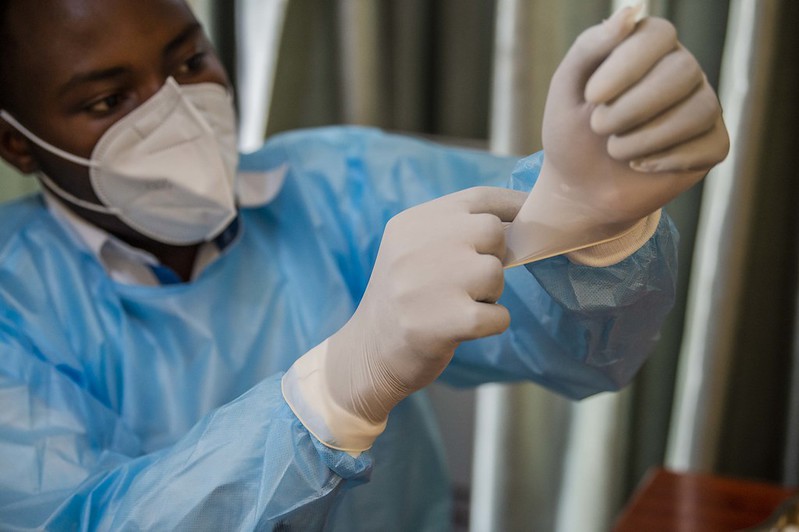 Rwanda's Economy is likely to suffer a little bit more following new restrictions that are meant to curb the spread of COVID-19 whose new variant – Omicron now confirmed in Rwanda.
The cabinet meeting that was chaired by President Paul Kagame at Village Urugwiro on December 14,2021 further tightened the measures while the country had started to look forward to a new normal, great extent of economic recovery.
Among others, the cabinet revised the status of gatherings while reducing numbers of participants, and increasing conditions for participation.
First of all, the cabinet suspended night clubs and entertainment in other venues. Concerts will only proceed upon approval by Rwanda Development Board(RDB).
The public offices that have been working at full capacity from office since a couple of months have now been ordered to only have 30% work from office while the rest should resume working from home.
In private offices, 50% of workers only should work from office.
All weddings venues will also have to only gather 30% of their capacity, but the number cannot exceed 100 people who should present COVID-19 negative test.
Religious gatherings were also brought back to 50% of venue capacity, down from 75%.
Meanwhile, all arriving passengers will be quarantined for 3 days at a designated hotel where a PCR test will be required upon arrival and prior to going out, and another one on seventh day, all at own cost.
As of December 14, 2021, Rwanda had confirmed 100,763 COVID-19 cases, and 99,057 recovered people, 362 active cases and 1,344 deaths.
In terms of vaccination, 6.9 million people had got the first dose and 4.2 million, the second dose while 27,220 people of 50+ of age and vulnerable categories got booster dose.
The country continued to stick to science and advices of World Health Organisation to remain resilient against COVID-19 pandemic.