Rwanda Civil Society Platform (RCSP) and partners have agreed that a proposal to have Sexual Reproductive Health Services availed for the underage children can be put on hold for a moment, as discussions on alternative ways to improve trust in the services proceed.
This was part of national learning and policy dialogue on Sexual Reproductive Health in Kigali, June 22.
The Rwanda Human Reproductive Health (HRH) law article 7 has restrictions on access to contraceptives among other SRH services for adolescents below 18 years and requires that access to the services can only be with or through parental consent.
A new compound research conducted by CARE Rwanda to address the issues underlying adolescent girls at risk of getting pregnant and infected with HIV/Aids among other diseases shows that this law has been a stepping stone.
The research also shows that besides the law prohibiting teens to access SRH services alone, children don't trust their parents to seek sex education (and advice) at home on one side.
On the other side however, parents don't trust the SRH services provided at Health Centres and Hospitals because they think that they would lead their children to adultery.
To some extent, teenagers themselves do not have that much confidence to share their sexual reproductive health challenges to the staff in charge.
For instance, findings showed that some parents think that the Youth centers where adolescents are taught and equipped with SRH information and response are places to further spoil of their children.
Reacting to the findings, Angelique Kabeza, the Executive Secretary of Rwanda Civil Society Platform said that there is a need for more responsive work to directly address these gaps without having to change the law of Social Reproductive Health Services- SRHR.
We (Civil Society) do a lot of awareness but now the new awareness, we need to directly tell parents that the centers are safe for children and bring them to visit the centers. We also need to teach children to talk to parents," Kabeza said.
With this direct approach, Kabeza said that CSOs have to train Health Center nurses with communication skills, and approaches to disseminate SRH services- especially in the way they talk to the adolescents with confidentiality.
"It is our work to keep doing the awareness and put a conducive environment to access and trust the services. Otherwise, let's not keep pushing things that we know are not going to work," Kabeza said, adding that the key aspect here is to ensure the safety of children and parents.
Rose Baguma, the Director General of Education Policy and Analysis at the Ministry of Education said that the government's stand on this debate on SRH access for underage girls is based on the safety and protection of children in education.
Baguma said that the focus should instead be on providing more information and responsive action on SRH and the parent consent is very important when it comes to SRH products.
"Parental consent for us as educators is very, very important. We will not allow underage children to do anything without parental consent because they cannot make their own decisions," Baguma said.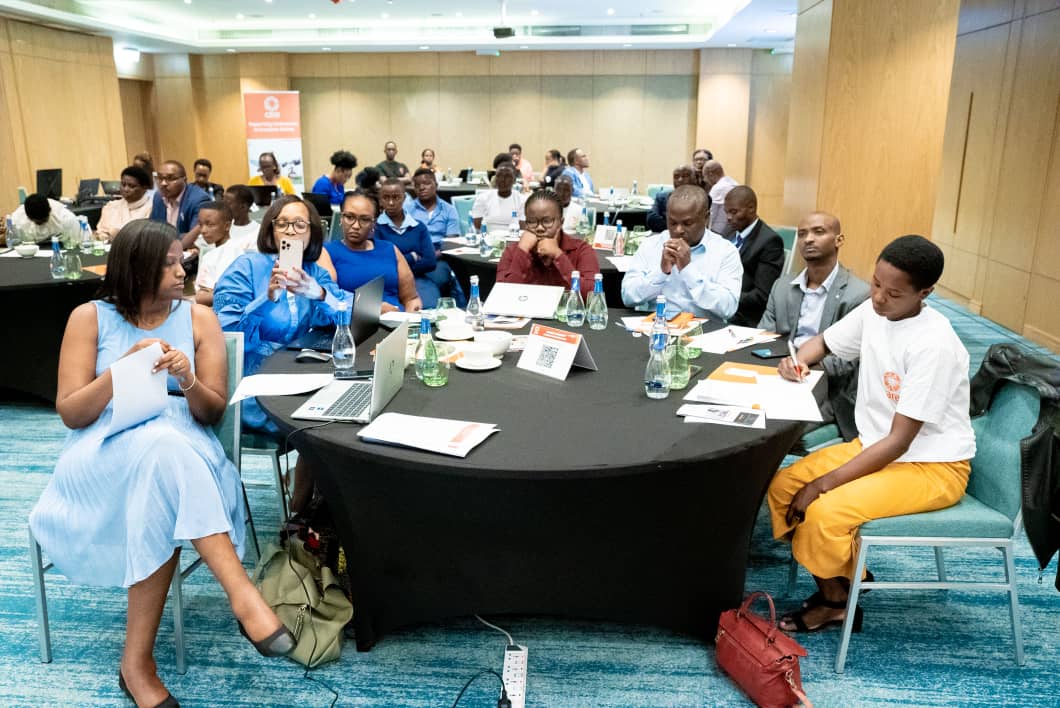 Baguma stated that in case of any changes in the law, it will be informed by evidence-based research and dialogue between government, parliament, and stakeholders to access the need, otherwise, the law will remain as a response to existing gaps in SRH education.
Civil Society Organisations in the health sector like Health Development Initiative (HDI) have in the past years advocated for the scrapping of the current law and this move was tabled with a draft in parliament in October 2022 but hit a backlash.
The Chamber of Deputies rejected a proposed bill, aimed at tackling the issue of early teenage pregnancies and reducing Sexually Transmitted Diseases among teenagers – key issues which are currently on the increase in the country. The parliament proposal was tabled to allow teenagers from 15 years to access contraceptive services.