President Paul Kagame and his Congo Republic counterpart Denis Sassou-Nguesso on Saturday said that they are looking to capitalize on the fraternal relations between the two countries to do things that impact citizens in a tangible way.
The two Heads of State made the commitment on Saturday while addressing the media following bilateral discussions aimed at strengthening further cooperation between the two countries which enjoy cordial ties.
President Kagame and his guest President Nguesso, who is in Rwanda for on a three-day state visit, said that beyond the 33 cooperation agreements and Memoranda of Understanding signed between Rwanda and Congo Republic, it is time to move from words to action.
The two countries have signed cooperation agreements in various sectors including trade and investment, agriculture, air service, visa exemptions and many others since the two leaders began interacting.
On Saturday they witnessed the signing of an agreement of cooperation on accelerating the implementation of the African Continent Free Trade Area (AfCFTA) agreement, which they both said will help in the implementation of trade agreements signed by the two countries.
"We want to see more interactions beginning with our two countries, we want to see our two countries thrive and interact more with the people of our continent,"
"We already have progress in the area of the African Continental Free Trade Area. We want to make that work. We want Rwanda and Congo to be in the lead of making this progress work for our continent," President Kagame said, thanking President Nguesso for his efforts to support and drive continental causes.
He pointed out that the good relationship the two countries have forged should be able to speak for itself with citizens enjoying the benefits and while it is the duty of the leaders to ensure that cooperation is translated to actions and results.
President Kagame said if the two countries work closely together and put more energy into what they are doing, they can easily see accelerated progress which they both desire.
On his part, President Nguesso thanked President Kagame for the hospitality he was accorded with his delegation as well as the honour he was bestowed on him and an opportunity to address the joint sitting of Parliament.
President Nguesso, who was awarded the National Order of Honor "Agaciro" medal for his exceptional leadership and dedication to building a more stable and prosperous Africa, took time to praise President Kagame and Rwandans in general for the work they have done to rebuild the country following the devastating 1994 Genocide against the Tutsi.
The Congo Rep. leader said that Rwanda has not only remoulded itself out of the ashes, but it has also been able to restore internal cohesion among the citizens while at the same time positioning itself well on the international scene and among other friendly nations.
"I think as President Kagame said, our duty is now to ensure that we remained focused on the goal and ensure that all of our collaborators at all levels work as hard as possible to move towards concrete and tangible results in our cooperation,"
He reiterated that cooperation is not determined by the number of agreements signed or sitting of permanent joint commissions but rather what the two countries are doing to ensure the implementation of the agreements.
President Nguesso said that over the years, he has seen that cooperation with Rwanda can generate tangible results, pointing out that since their last bilateral talks in Congo in April last year when President Kagame visited, a lot has happened.
Beyond bilateral cooperation, President Nguesso said that Rwanda has stood out on many occasions when called upon, citing the time when he was the chair of the Africa Union in 2006-2007, when Rwanda responded to the call to help restore peace in troubled parts of the continent, including Darfur, Sudan and Central African Republic (CAR).
He said Rwanda continues to prove its proactiveness in resolving continental problems, citing what the Rwandan troops are doing in different countries, including Mozambique, as an example of what Rwanda is doing.
President Nguesso said that through the AfCFTA agreement signed between his country and Rwanda, the impediments that affect trade and free movement of people between Rwanda and Congo Rep. will be removed.
He however said that for African countries to be able to trade together and leverage the opportunities the AfCFTA presents, they need to address the infrastructural challenges the continent faces, including building roads, rails and aviation links that connect them to each other.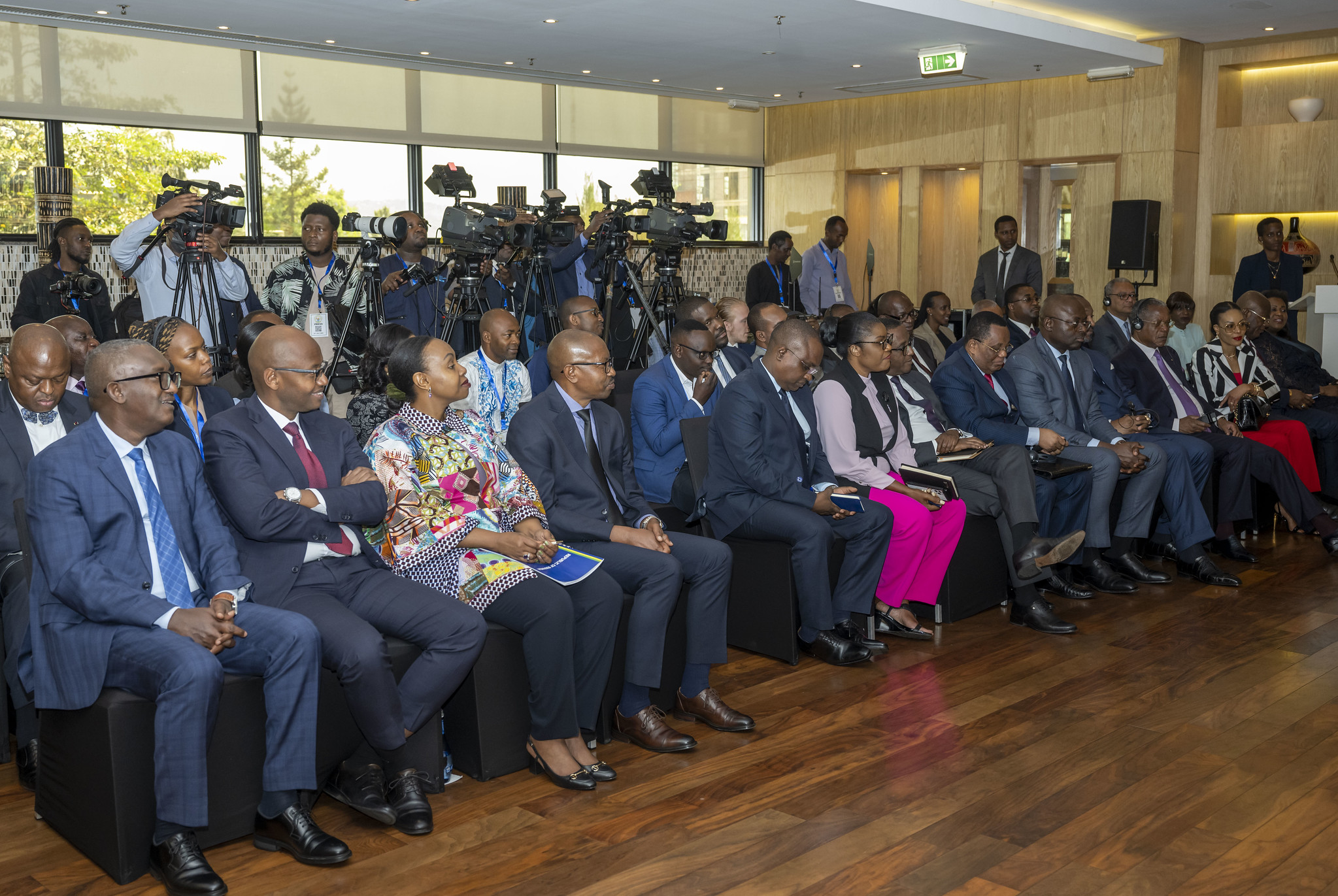 Among other things, he said there is a need to revitalise the African passport, which was highly anticipated, but it has since failed to take off since its launch in Kigali in 2016.
The passport was launched by President Kagame and the former President of Chad, the late Idriss Déby and Nguesso pointed out that if given its due importance, the passport would help to remove the artificial borders which continue to constrain free movement of people and goods.
President Kagame said that the visits both leaders have had in either country will help make the distance between Rwanda and the Congo "very short or compressed" in terms of how the citizens of the two countries will relate.
"It is not just the visits. We want the visits to be built on working together on tangible foundational actions and results that we can see when people are investing in each other's countries,"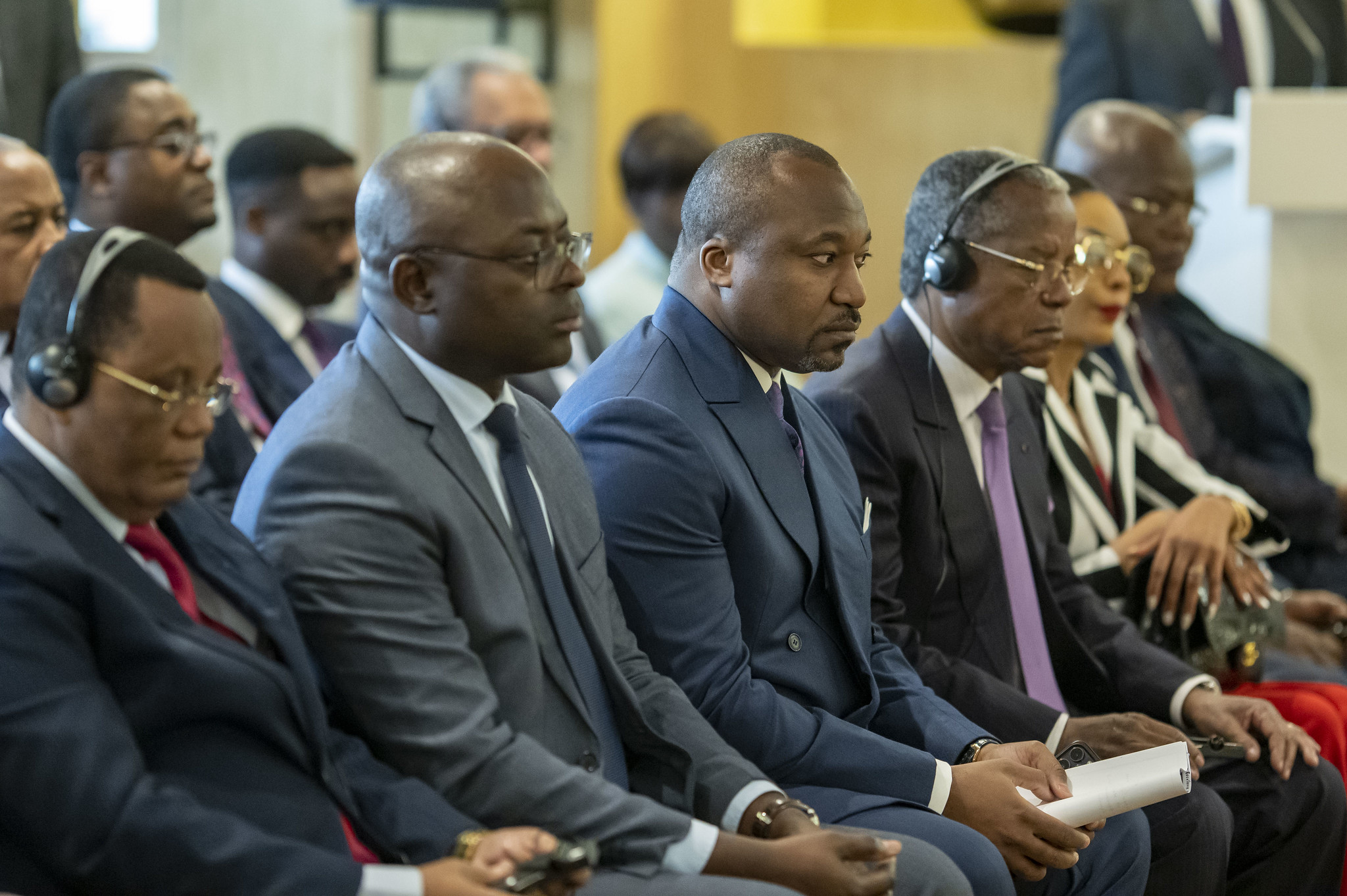 "If we do business with each other and if we see development on both sides of Congo and Rwanda coming up and going beyond our own borders," President Kagame said.
"The two visits therefore are about creating the connection between the two countries, but through that we connect with the rest of the continent and allow the rest of the continent to connect with us through different means,"
President Kagame said that such connections mean that countries can be there for each other -when there is a problem in one country, they can work together to address it and that is how it should be.
"We shouldn't allow these artificial barriers to prevent people from doing what they should be doing for themselves," President Kagame.
The two leaders answered critics who question efforts by African leaders to build strong ties between their countries, pointing out that they will not be deterred, urging naysayers to come along and be witnesses of the change it will make.
 "Those who criticize us are people who don't understand what we are doing. All we are saying is that we are building Africa. The agreements that we just signed here very clear,"
"They concern development of sectors such as agriculture and manufacturing, which means that we have an opportunity as a continent to produce goods on the African continent instead of importing,"
"We have a chance to produce goods on the continent using our raw materials, including our minerals, instead of exporting what we explore from our soils," President Nguesso said.
The Minister of Foreign Affairs and Cooperation, Dr. Vincent Biruta, said that the engagement between Rwanda and Congo Republic has already had tangible results, including the two countries signing a bilateral air services agreement which has allowed direct flights between Kigali and Brazzaville.
He said the two countries went ahead to ratify the double taxation avoidance agreement as well as the visa waiver agreement which was ratified by the Parliament of Congo on July 19, 2023.
Dr. Biruta said that the signing of the AfCFTA agreement between the two countries will be followed by implementation of key projects that will benefit the peoples of the two nations.