After a year of experimenting and falling in love with Rwanda, British social entrepreneur Adam Bradford is looking to scale operations in the country, by venturing into projects that socioeconomically impact the economy and the environment, while at the same time interesting investors from his home country and elsewhere to come to Rwanda.
Earlier this month, his agency, the Adam Bradford Agency (ABA), marked one year of operations in Rwanda, in a ceremony which brought together his partners and stakeholders to mark the gains registered so far and set the momentum for the future.
Bradford, who first came to Rwanda for the Commonwealth Heads of Government Meeting (CHOGM 2022) last year in June,  as a Queen's Young Leaders Award winner, did not see himself setting up shop in Rwanda, later on moving to the country permanently. Today he sees Rwanda as his home.
"I flew into Kigali with absolutely no expectation of what was going to happen next," said Bradford, who came to Rwanda to attend CHOGM as a fellow of the Royal Commonwealth Society.
Before that he had traveled to several African countries where his company had done a lot of corporate social responsibility programmes, mainly focusing on youth development, as well as his other passion- fighting addiction to gambling.
The work of his agency entails consulting with commercial clients on business growth and strategy, and then reinvesting the profit as a social enterprise, in initiatives that they care about.
Adam Bradford believes profit should always come from impacting people, something which is more rewarding, rather than looking at what he does purely as a business. Whatever he earns through his business deals, giving back to society comes at the forefront.
"Having started business really young, I recognize the importance of giving back the experience and creating a platform for all the young people with ideas to have a go,"
"They might not succeed first time but what I saw in Rwanda when I first came was, it was like a massive flashing sign saying 'open for business'," he says, adding that what the government is doing, through institutions like Rwanda Development Board (RDB), to promote and position the country the country as an ideal place to do business is paying off.
"Rwanda is a peaceful, secure progressive place to bring your projects and bring your businesses, and really get a foothold in the African market," Bradford says, adding that it is the same reason that made him choose to move to Rwanda because of that vision. One year down the road, he is more convinced than ever that he made the right decision.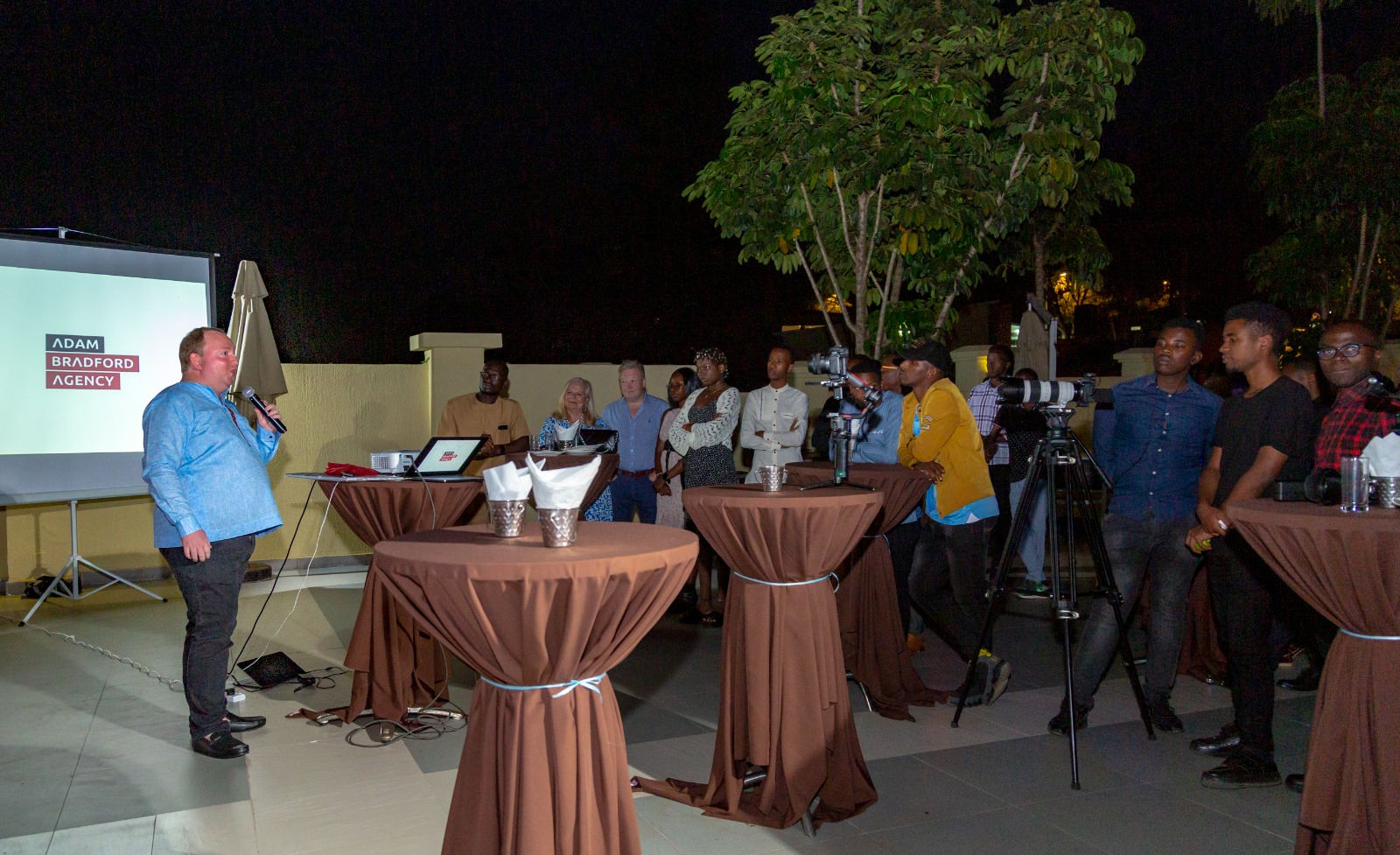 "It's been a year of experimentation for us. We've put all of our own money into funding the operations for the past year, which includes training young people, mentoring people in rural areas to get into business and get into enterprise, but also bringing across some of our investor friends who actually want to start large scale commercial projects in both green energy and in technology development here in Rwanda,"
Over the past one year, Bradford has been able to interest multi-million investments into the country, mainly eying the carbon market sector, which is a very emerging area for the country. Without revealing much details, he says the projects will be up and running as soon as the formalities are complete.
Bradford has also been able to bring along with him Crucial Compliance, one of the biggest gaming consultancies in the world, to embark on an initiative to tackle gambling and betting addiction – a subject that is close to his heart.
When he was young, Bradford learnt of his dad's addiction to gambling when he was going to prison after he was found guilty of stealing £50,000 from his work to feed his gambling addiction.
The then-21-year-old took it upon himself to pay back the money his father owed and came up with a betting safety app called "BetProtect" to help others struggling with gambling addiction.
He sold the app to Crucial Compliance, and used the proceeds to embark on a mission to save young people from the gambling addiction, with betting particularly becoming a challenge to young people across the globe.
Over the next few years, Bradford hopes to scale his individual work and that of his agency and he doesn't see himself doing it elsewhere than Rwanda.
"It has provided a fantastic framework for us to adjust and grow what we do," he says of the country, adding that "this [Rwanda] is the place where we're consolidating our experience with a few key projects which you see in the next two or three years," he said, adding that projects in the carbon offsetting space will be rolling out soon.
Bradford started his agency when he was just 14, that is 16 years ago, when he was just in school back in the United Kingdom.
The business was originally born out of a school-based enterprise competition and over time turned into a social business, supporting clients to grow their businesses whilst investing into good causes and youth-led projects which make an impact.
Bradford's objective was to make the world a better place through business. Over the past years ABA's portfolio has grown to include projects in the Middle East, USA and now Africa – with its now home recently launched in Rwanda.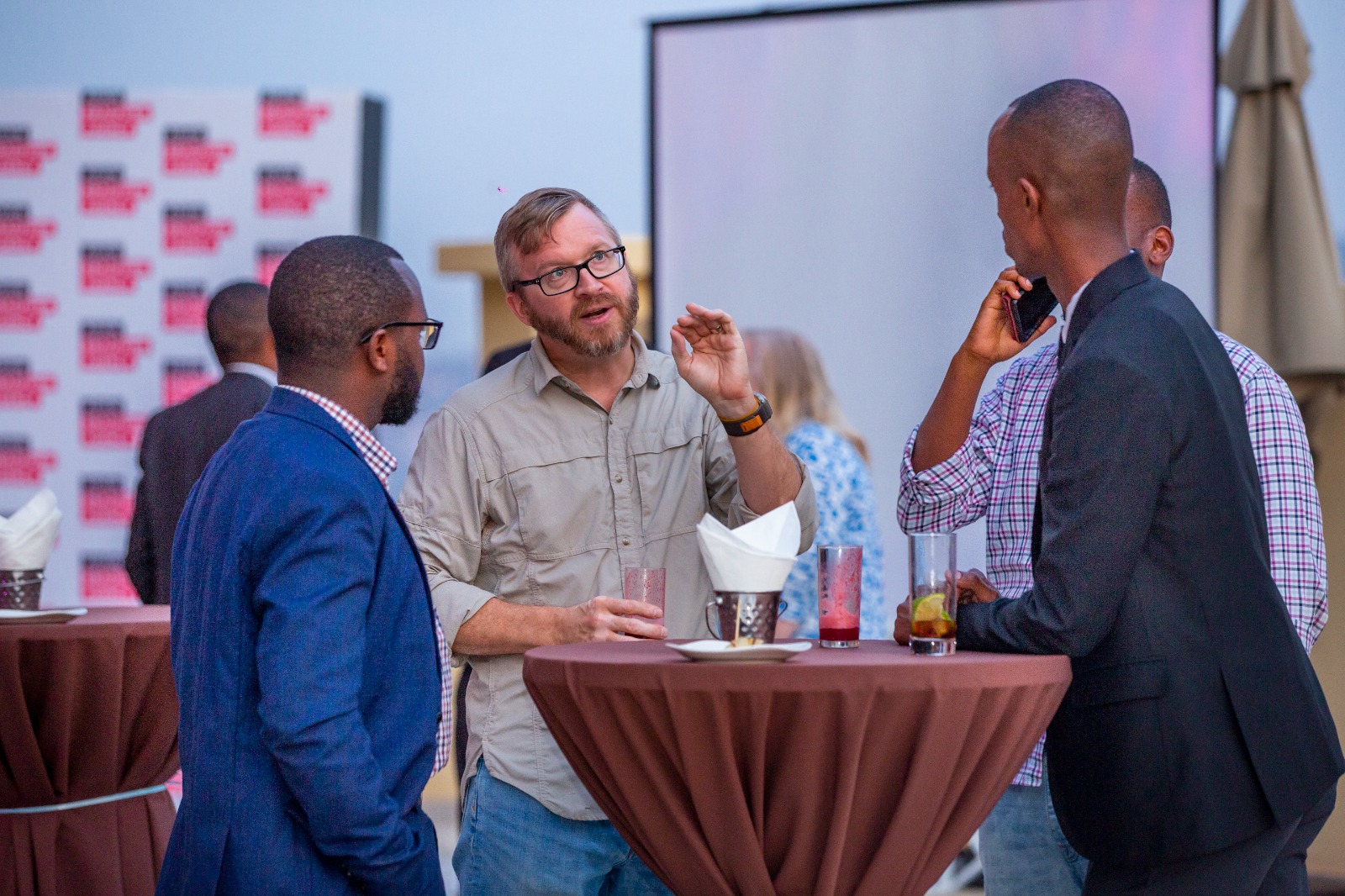 He started by making basic software to help Teachers to do their work and when he was 16, he won in a local enterprise competition and used the proceeds to set up the agency, which up to today has done a variety of things.
His agency won the award of Campaigning Communications Agency of the Year in 2022. Currently he is set to launch a carbon credit programme in the region, working with successful entrepreneurs from Europe.
ABA is also working in the space of technology solutions which combat gambling addiction, by creating a regional office for leading firm Crucial Compliance from Kigali.
In the past year as part of its CSR, ABA trained 60 youth in entrepreneurship, directly supported the start up of 8 youth led businesses on a national scale and has run partnerships funding and supporting 6 training initiatives as well as launching an online training platform.
The business also looks to create a twinning partnership with Adam's home town of Sheffield and with Rwanda to share skills, promote youth development and encourage business exchange.
The agency is more focused on program design and development for NGOs and for corporate social responsibility purposes, as well as brand development, building partnerships, events, marketing campaigns and many more.
As of today, he has worked with one of his partners looking to open a holding company, which will be based in the Kigali International Financial Centre (KIFC). The holding company is eying making investments into a variety of businesses in Rwanda, particularly, youth led ventures, which are promoting the next generation of things.