Basketball is headed for a revolution locally. Dozens of youngsters are preparing to join the inaugural class that will develop professional players – a strategy being used for several select sports.
Already, 43 boys and girls are competing to occupy 30 places available in a basketball academy which is slated to start on January 23, 2017, targeting young talented finalists of O level students for a-3 year program.
In Musanze district, Northern Province, the Workforce Development Authority (WDA) in collaboration with Rwanda Federation of Basket Ball (FERWABA) are conducting a screening exercise to find 30 candidates for the first intake of the academy which will be based at Institute of Polytechnic Regional Center(IPRC) North.
This follows a Memorandum of Understanding that was signed between WDA and the Ministry of Sports and Culture in December 2015, leading to the establishment of sports academies in different sport disciplines.
The MoU was followed by a screening of talented students from high schools across the country by Ferwaba, and from today, all is set for the academy to start.
According to Frank Shyaka from National Employment Program (NEP) who is following up the program, the January 7-8 exercise consists of final selection of candidates by best basketball coaches of the country who make the aspirants play and be evaluated on technics and basketball potentials.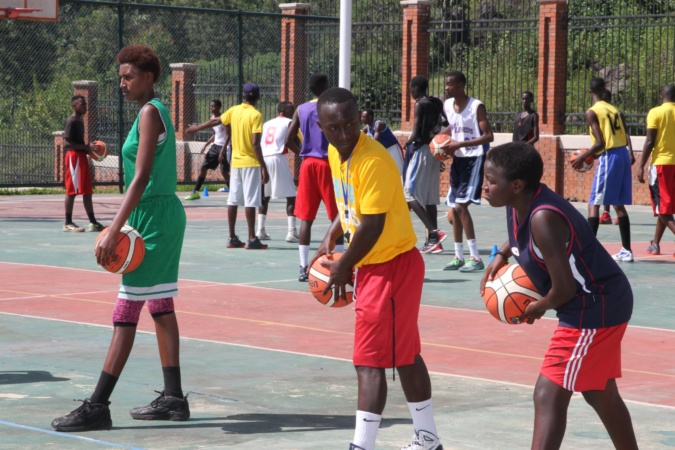 They will also examine other criteria including age, education which is so far exclusively being a finalist of O level, basketball required fitness, motivation to mention but a few.
"The finalists will start courses in the next academic year and the whole program will be covered by government," said Shyaka.
He said everything is ready from beautiful pitches in IPRC North to well-equipped classrooms, a hostel and a restaurant which will include special menu.
"As it can be understood, the children who will have a lot of sport exercises on their schedule cannot be submitted to an ordinal diet because their body requires a lot of energy," said Shyaka.
Though organizers are still finalizing the logistic requirements for the school to start, WDA can already predict the school will bring to the children one of a luxurious environment in Rwandan education.
Shyaka said, they already have other programs which support skills development like the industrial based training where they spend more than Rwf 600,000 per month on every candidate.
"We will spend much more than this amount on each of these children but returns will also be interesting."
For gym, they will be using well equipped gymnasiums from the neighboring institutions including the Rwanda Peace Academy, pending acquisition of their own.
As for a curriculum, Shyaka said through a tender, they are next week starting to design a curriculum for the academy which is set to get well experienced trainers.
The curriculum will keep the students in the range of national standards with much emphasis on basketball exercises, theories and technics.
"At graduation, they will be ready for basketball teams to recruit as players, coaches and team managers," said Shyaka adding that, the academy will place them at level 5.
WDA has 7 levels of education with the 5th at the end of Senior 6 – Technical and Vocational Education Training (TVET) and the 7th, at the end of IPRC.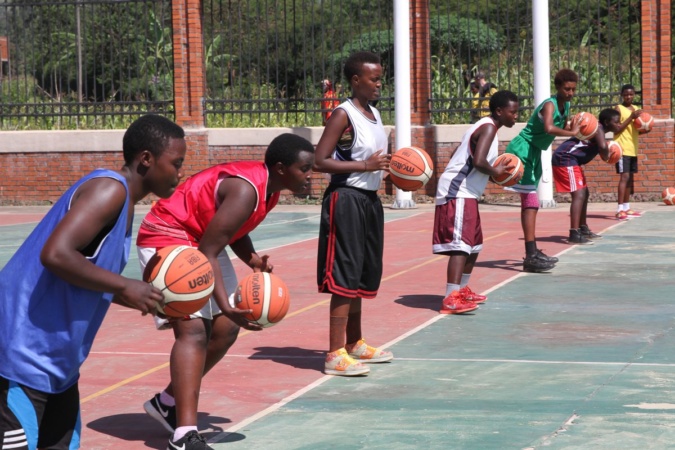 A golden opportunity
The basketball technicians who talked to KT Press said basketball is already a sport with many opportunities.
Moise Mutokambali, the coach of Basketball National team said, "For children, there are even endless opportunities."
For example, he said every parent dreams to have a child study in America, a country with very good schools. If their children are talented enough, their dream will always come true.
He said in the national team U – 18, he started with 14 players, "but 9 of them were recruited by international academies in the United States which is the custodian of both basketball and best Colleges in the world."
Mutokambali can even name some Rwandans in big teams abroad, like a Rwandan in U20 France National team who recently emerged best player in the continental tournament, Euro Basket.
He also named another talented Rwandan player in Florida who measures 2.10 meters.
"There is no doubt such players will soon make us (Rwanda) proud and emerge NBA players," he said.
Back home, he said, teams pay university scholarship for their players. Some of them, like the Rwanda Energy Group (REG) have even established salaries for their players where an U – 18 basket player can go with Rwf 200,000 every month.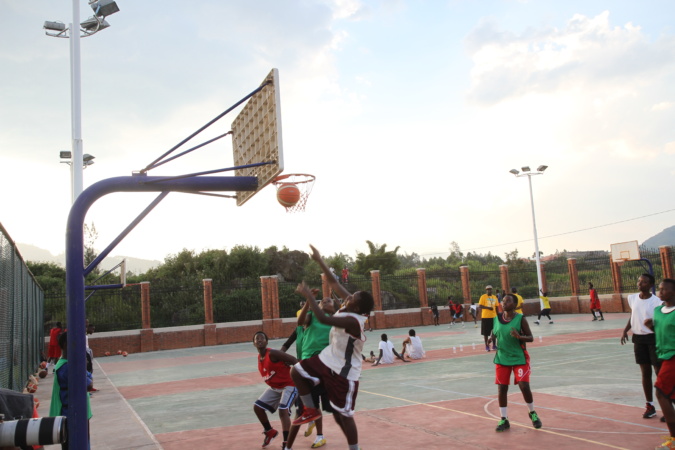 Believably, early preparation of young Rwandans to any sport can deliver. The Rwanda Cycling Federation (Ferwacy) has since a couple of years started an academy which is delivering positive results.
Rwanda will start other academies in several sport disciplines.
EAV Kabutare in Huye will host a Football academy and IPRC East – Volleyball. The IPRC West will host a Handball academy, IPRC South Swimming and Athletics academy while IPRC Kigali will be home to Tennis and Cricket academy.