Dr. Frank Habineza -president of the Democratic Green Party of Rwanda has today told Karongi voters to be open to change.
"Be proud of the gains achieved under the RPF leadership but also be open to change," Habineza said Thursday morning on his first leg of the campaign trail in Western Province.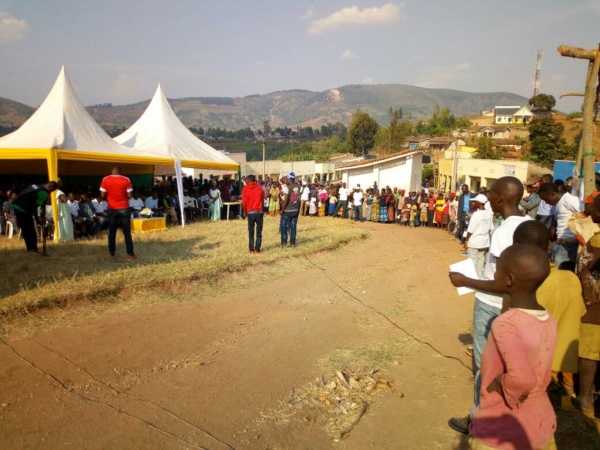 The presidential candidate promised voters that if his party wins the August 4th elections, he will form a government and immediately tackle challenges especially increasing access to clean water to 100% by September.
For Dr. Habineza the country's police officers and soldiers are paid less; "They are being paid very little money which I want to increase."
"I will also introduce 'One house per policeman/soldier' as a way of motivating these people who play a big role in keeping our security."
After addressing his supporters, he joined them dancing to party songs.
From Karongi, Habineza went straight to Nyarusange sector in Muhanga district which is his home village.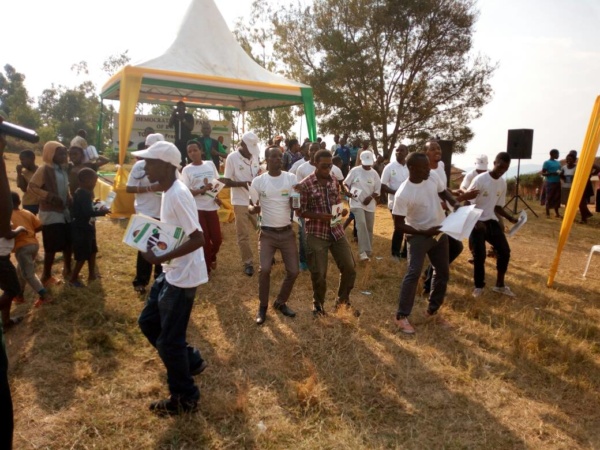 "I am happy to campaign home," he said.
Habineza said he will improve health services especially community health insurance (Mituelle de santé).
"I find community health insurance services unfair especially to the poor. Once elected, I will improve the services and also make sure people access quality medicine they never get because it's expensive," he said.
According to Ntezimana Jean Claude, the campaign manager of Habineza, today's rally is among the best they have ever had.
"The crowd was bigger, we had more than 2000 voters here," he said.