Democratic Union of the Rwandan People (UDPR) – a small political party has committed to mobilize 900,000 voters for RPF candidate in the August 4th Presidential elections.
Formed in 1991, UDPR, along with other 7 political parties in the country, formed a coalition with the ruling Rwanda Patriotic Front (RPF) Inkotanyi.
Pie Nizeyimana, UDPR chairperson, said while campaigning for Paul Kagame of RPF at a rally in Gatunda sector – Nyagatare district that since his party inception, it has been contented with RPF manifesto and programmes that have lifted Rwanda out of poverty.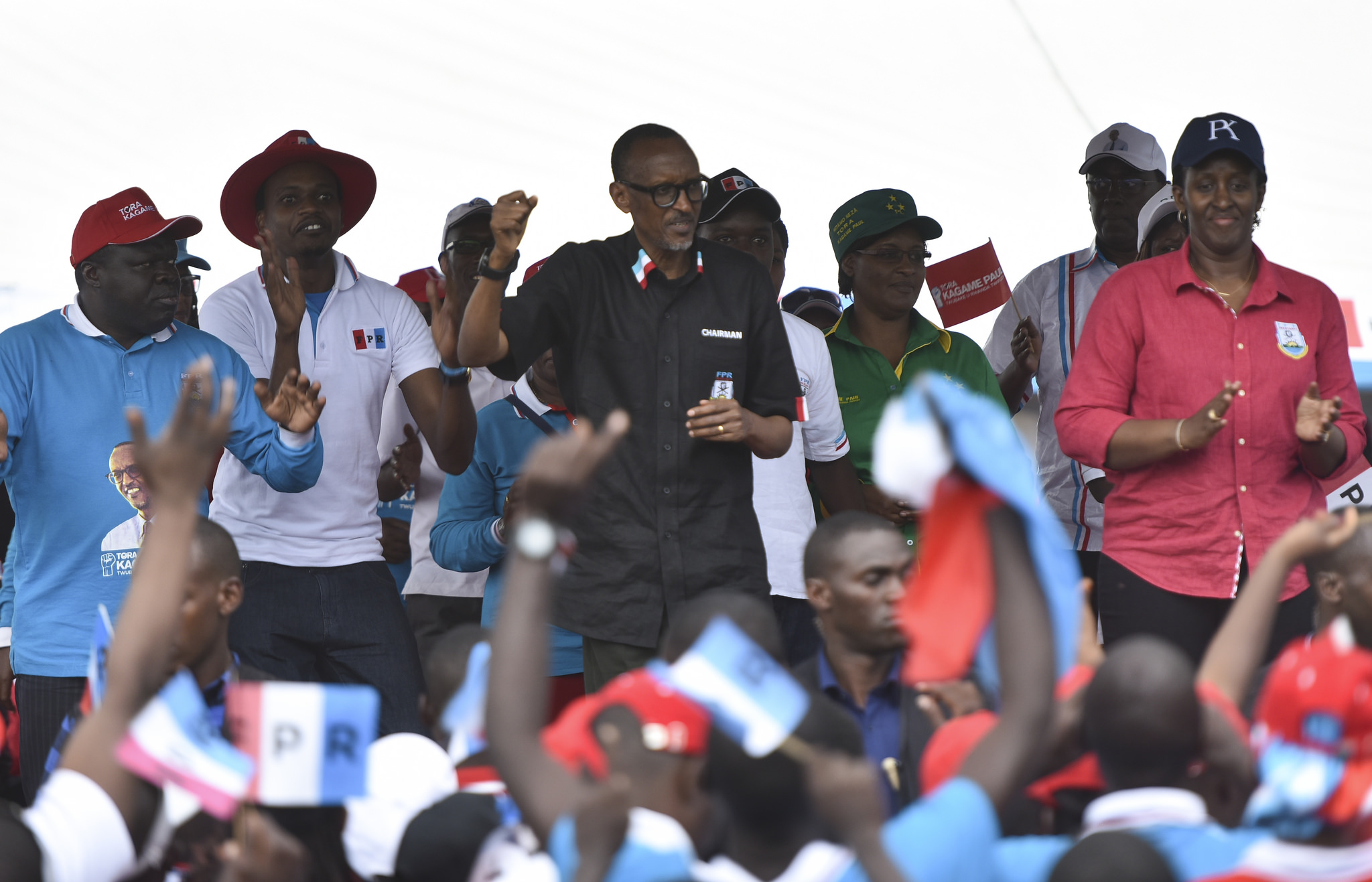 After reading a long list of achievements under RPF leadership, Nizeyimana said his party supporters will vote for Kagame in the coming elections.
"Our party will mobilise 900,000 voters for our candidate President Paul Kagame," Nizeyimana said.
RPF candidate Paul Kagame thanked political parties that allied with it. He told his supporters from Gatunda sector and its neighboring sectors that Nyagatare has been and is always a beacon of hope.
"This is a region where we have a long history. We fought hard and won. After we won, we rebuilt this region and we are not done."
Nyagatare district is a unique area for the Rwanda Patriotic Front – it's where the first bullet was shot flagging off the protracted armed struggle to liberate Rwanda in October 1990.
Nyagatare has since transformed into a region of steady development on both individual and collective level. Nikombabonye Rose, a resident of Nyagatare testified how she started small by selling sorghum local brew.
She grew business and started farming until he bought five cars and built a house in a prime neighborhood of Kigali.
"It's because of your good leadership, honorable chairman," said Nikombabonye.
The campaign manager of the day, Odette Uwamariya summarized achievements of the district, from a purely rural area to a secondary city among, emerging hotels and a food basket.
Kagame told his supporters that though Nyagatare district has developed, there is still a long way to go.
"We have come a long way but we still have a long way to go. But I know that you are ready to walk this path. This is a region where we have a long history."
On his second stop, Kagame campaigned at University of Rwanda's Nyagatare campus, before heading to Gatsibo. He will conclude the day in Kayonza.