Nigerian singer David Adedeji Adeleke, "Davido" put off a second thrilling performance in Kigali despite heavy rains threatening to flop his  '30 Billion Concert'.
The celebrated singer entered Amahoro stadium in a brand new black BMW Series 5 amidst heavy local private bodyguards and spent two hours getting a round table treat as crowds walked in one by one.
On the other side, his stage was being warmed up by local artists with fabulous dances and performances by Rwanda's superstar divas Charlie n Nina, Riderman, and Buravan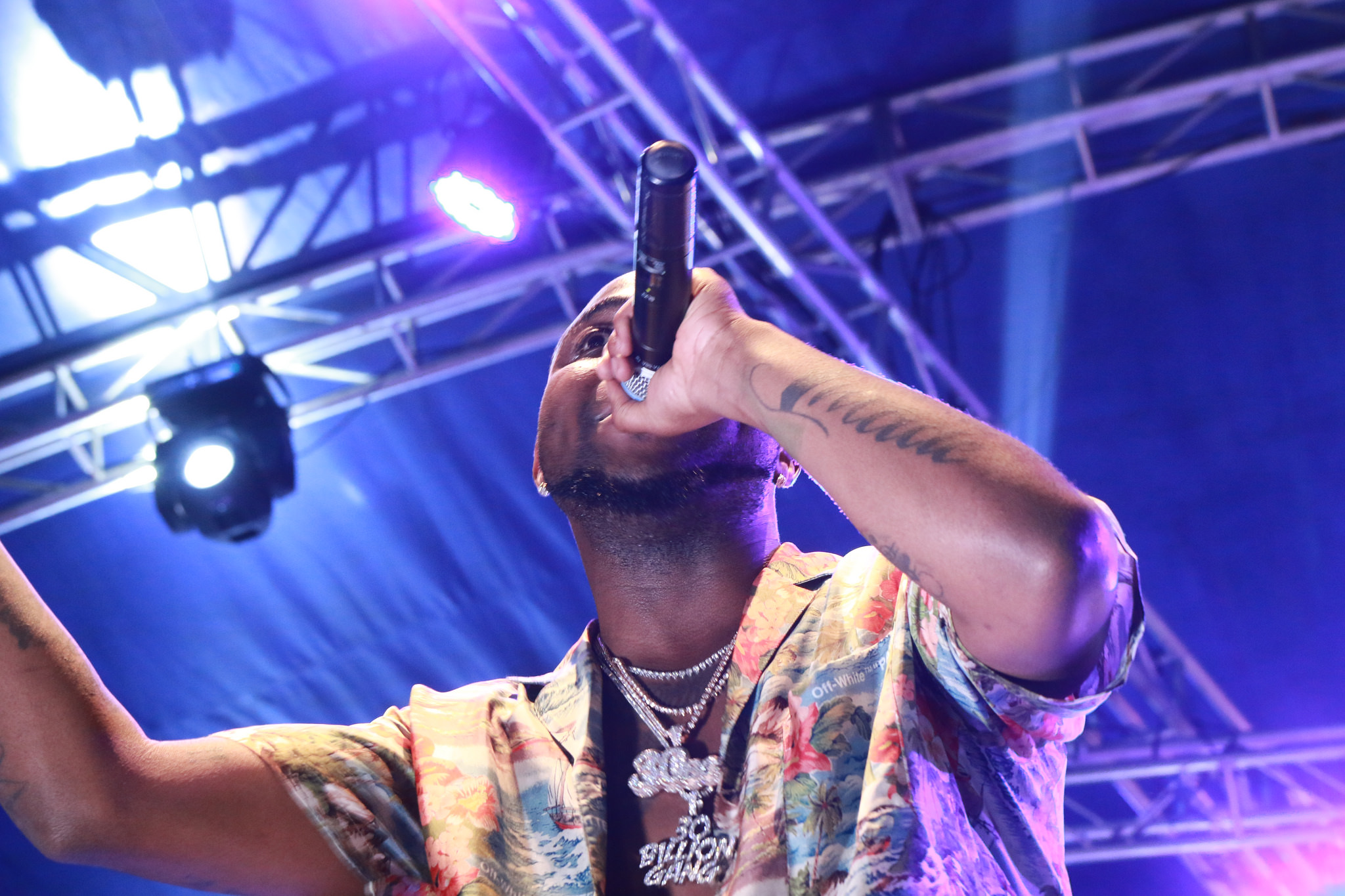 After downing a couple of glass tosts of Hennessy, Davido alongside Rwanda hip-hop artist Jay Polly and his five man- team from Nigeria, Davido hit the stage clad in white shoes, blue jeans, a beach flayer shirt, completed with a diamond neckless, earring and bling-bling watch.
Starting some minutes past midnight with his Jan 8, 2011 song 'Dami Duro' Davido was set into a high gear of performing despite having issues with his earpiece which was stitched on his left lower end of the neck which he kept fixing as he gained momentum to perform.
Loud applauses could be heard even when Rwandans couldn't sing along him to the Dami Duro and "Dodo" song but acting smart and at most times sending signals to his Dj and live band men, Davido used his stage antics to hook the crowd.
It's only on his third playlist song – "Gobe" that the Nigerian touch baseline on what Rwandans had saved paid for tickets ranging from Rwf5000, 20000, and Rwf50000 to watch the '30BillionConcert performed live at Amahoro Stadium in Kigali on March 3, 2018.
This was the second time Davido performs in Rwanda, after his first Liberation concert in July 2014.
From Gobe, revelers started singing along with Davido as he sensationalized the crowds with one of the rarest stage performances climbing up on the stage pillars compelling bodyguards to follow him and hold the poles and warning him but he kept going high and high sending the crowds into ecstasy.
This excitement to perform again among Rwandans, who he called very beautiful compelled Davido to call in two youthful dancers from the crowds to compete with his music spinner Dj Ecool, in which a Rwandan lady emerged best by vote of crowds walking away with hugs from the Nigerian superstar.
"If you are ready…anyone in the crowd, if you are proud to be from Rwanda," Davido said as he asked to revelers to wave hands, adding: "Even me I wish I was from Rwanda."
This set the day's pace as Davido injected his most popular list of songs- starting with Tchelete (Goodlife)- 'One of a Kind'- in which he highlighted African destination countries including Rwanda.
"I love Kigali so much" Davido said at the end of his song 'One of a Kind'.
The day was sealed with 'Aye', 'Fall', "If" – despite the latter having been banned in his country, he raised the spirits of the youthful crowds and sending them into a technetronic dance mood with electrified screams from the front.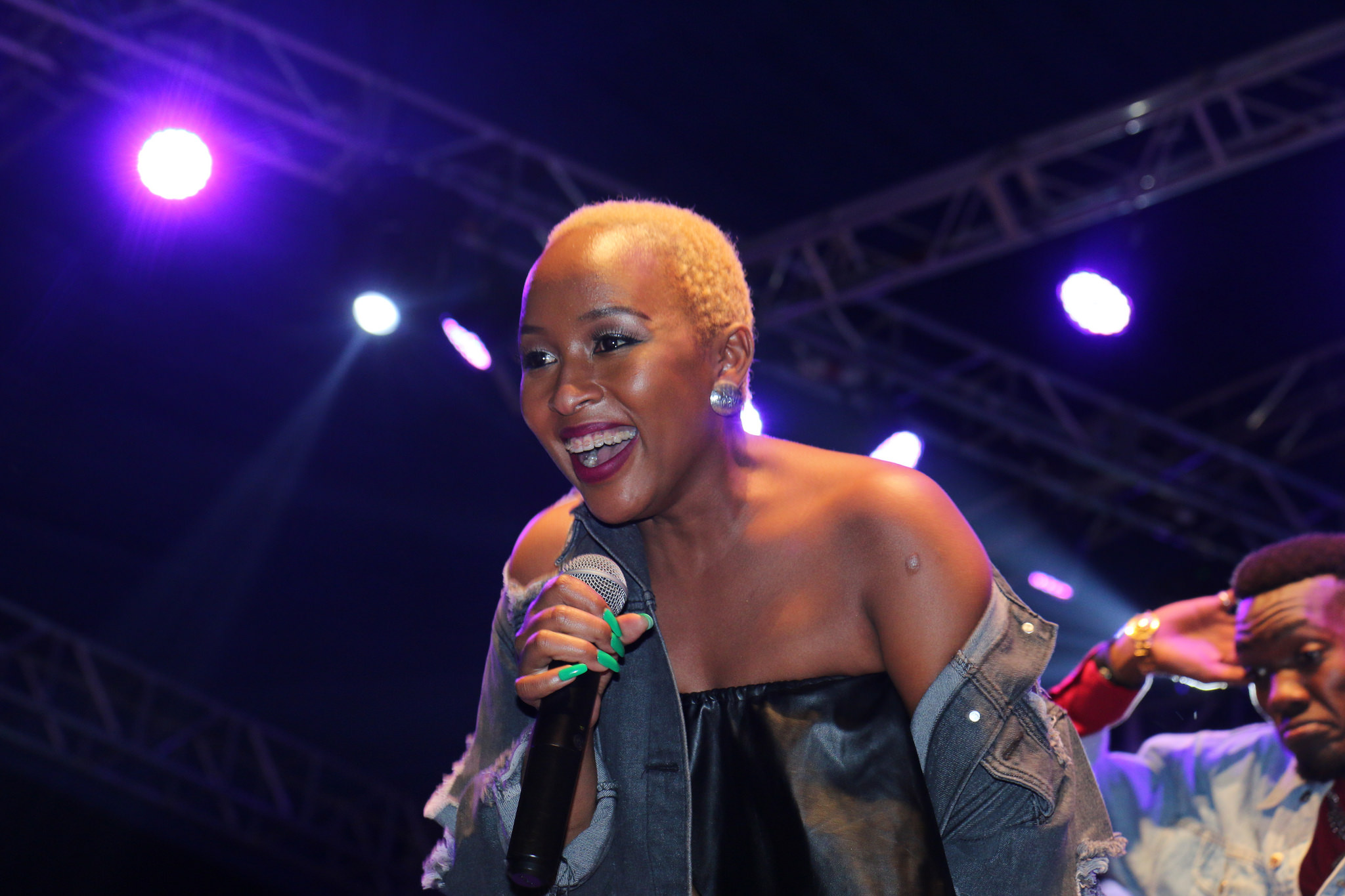 Proud to be in Rwanda, and perform Davido at some point put his life at risk as he climbed the stage pillars more than at least seven times at one point even falling only to be help up, during the 1hour 39 minutes show. This left him visibly exhausted.
"I cannot fall…I can never fall," he told his managers as they sent him signals to alert him of his scary moves.
Though he never played some collabo songs like 'Back When', The Sound, 'Overseas'; Davido announced Jay Polly as his most favorite Rwandan musician; officially introducing him on stage to sing along in Polly's 2014 song- 'Ku musenyi', as Polly's girlfriend took the back stage to back both of them in the hyper rap song.
"In a few days you are going to see a lot going on from Kigali to Lagos," Polly announced.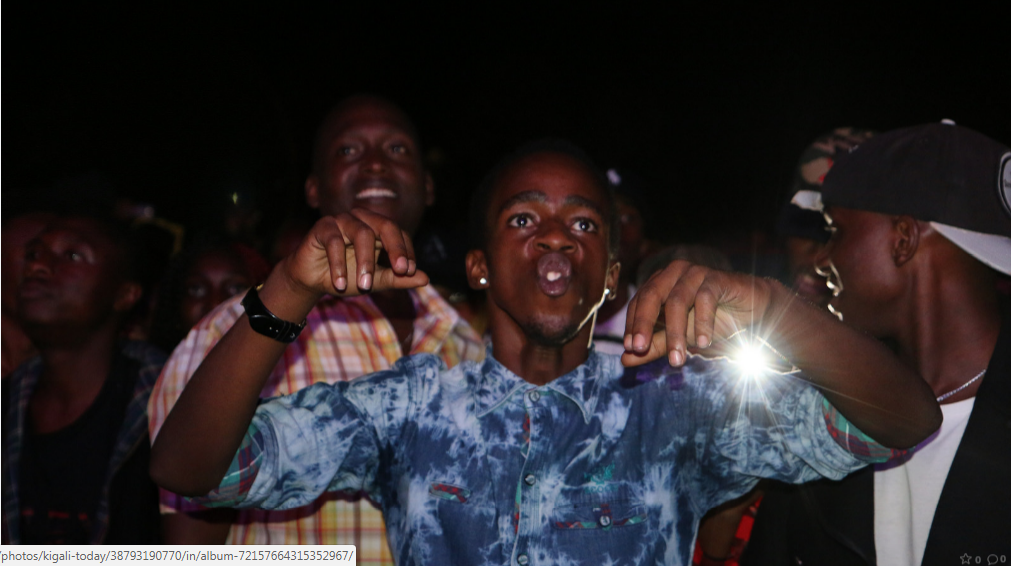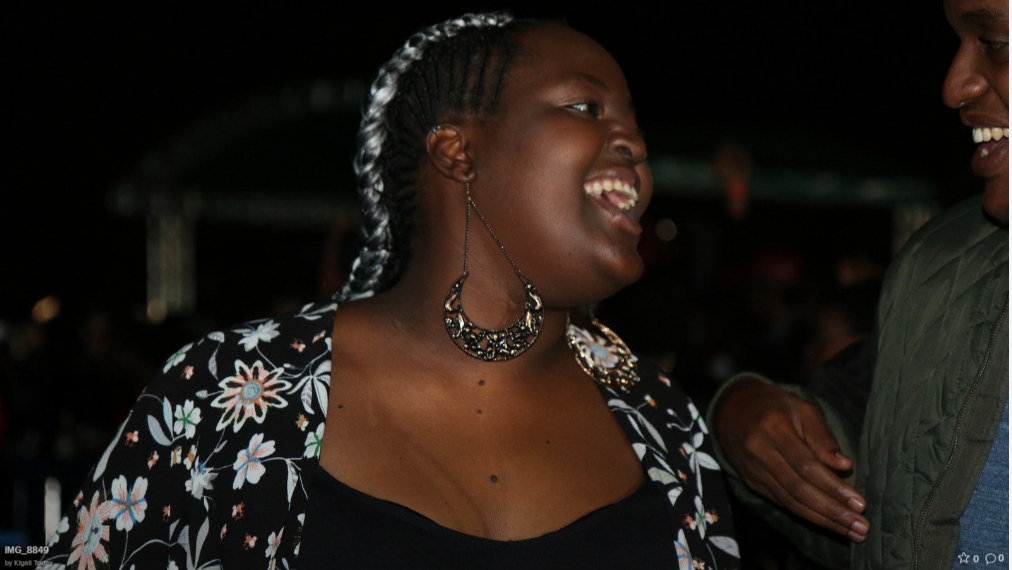 Despite hiccups in sound, the crowds stayed hyper and danced to every beat enticing Davido to break some of the protocol in his management.
Out of the blue, Davido jumped off stage heading to the front crowds only to be blocked by his security but he forced his way into the first 15 centimeters.
This pushed his bouncers to carry him as crowds took advantage to shake hands and selfies from all angles as the show closed somehow prematurely but with a very satisfied crowd which walked away with no signs of complaints.