It was a dramatic midweek in the Rwanda Premier League, with ambulance controversy just one of several takeaways scrutinized by KT Press after eight matches on day 6.
If you missed any contests and want to know how they went, we have covered you with the top three talking points from two days of fascinating actions.
Top on this list was the forfeit that was given to Etincelles following absence of the ambulance. It's fair to say that the absence of an ambulance at the stadium had faded away in Rwanda Premier League, as the last time it happened was June 18, 2018, when Kirehe forfeited Kiyovu Sports.
However, Etincelles resurrected this disgraceful controversy during their matchday 6 contest against Musanze on October 10 when they failed to display an ambulance on time at the game's venue, which is an obliged protocol to ensure the safety and well-being of players, staff, referees, or any other attendees in the event of a medical emergency.
Due to this and in accordance with FERWAFA rules and regulations, the Gisenyi-based side forfeited a 3-0 defeat to the visitors, Musanze.
According to reports, the major causes of this scandal are the club's current financial predicaments and management issues. The fact that there was not a single Etincelles official present at the stadium when this matter occurred demonstrates how the club has been abandoned and mismanaged.
Radjab Bizumuremyi's team is currently sitting in 15th position with four points after six games, just above the rock-bottom Muhazi United. Meanwhile, the three points that Musanze was awarded keep them at the top of the league's table with 13 points from six matches.
Thierry Froger faced APR questions after levelling with Bugesera
The matchday 6 of the league left Thierry Froger on a hot seat after APR's disappointing 1-1 draw with Bugesera on Tuesday. The defending champion had taken the lead through Victor Mbaoma's 17th-minute header, but it was cancelled out by Gilbert Tuyihimbaze's late strike, which left APR fans fuming at Kigali Pele Stadium.
KT Press has learnt that APR representatives are mulling over firing the French gaffer, and that he has been handed a sacking warning, despite the fact the APR are yet to lose a game in the league this season and sit in second place with 11 points after five league matches.
More concerns over Thierry Froger began to surface after APR failed to secure a much-coveted CAF Champions League group-stage spot, as they were trounced by Egypt's Pyramid 6-1. The 60-year-old had also had a disheartening start to life at APR, being thrashed by their bitter rival Rayon Sports 3-0 in the Rwanda Super Cup.
In the wake of head coach questions, APR will return to Rwanda Premier League action on Friday, facing off against Mukura at Kigali Pele Stadium.
Under Lotfi Afahmia, Mukura have been displaying to be a fearless and spirited team, which put Thierry Froger under pressure to win this game and keep his job alive.
AS Kigali break four-game drought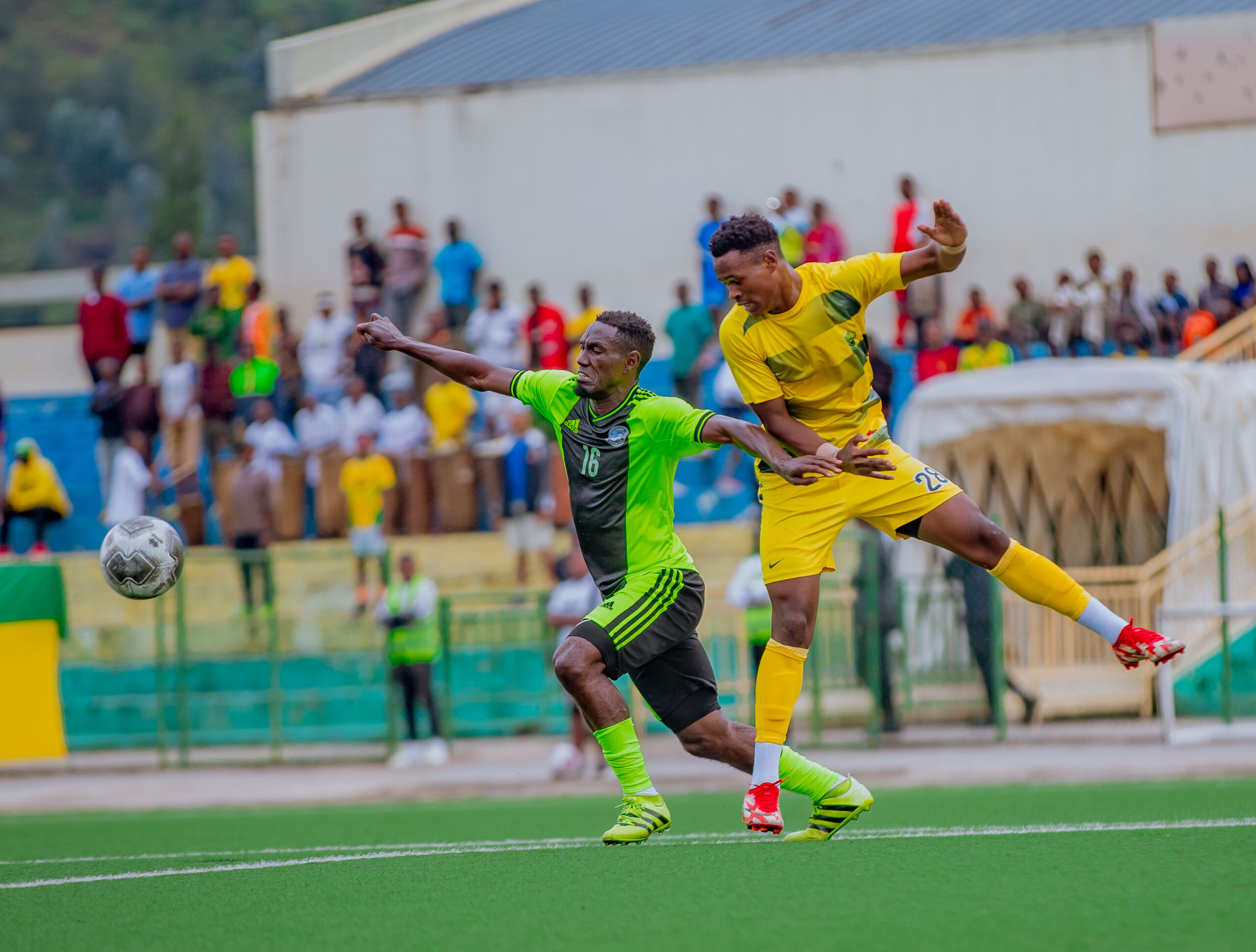 Erisa Ssekisambu's lone goal gave AS Kigali the platform for a 1-0 triumph over Marines and ended their four-game winning drought in the league. The Kigali-based outfit had drawn two matches and lost two prior to the hard-fought victory at Umuganda Stadium, which lifted them to sixth place with eight points from six league games.
André Mbungo's side have had mediocre results since last season and are yet to show off any signs of regaining their former status as a title contender. However, the most effective way to deliver that message would be to prevail in their next fixture against Police on Sunday.
Day 6 full results:
Gorilla 2-2 Gasogi United
APR FC 1-1 Bugesera
Mukura 1-0 Sunrise
Etincelles 0-3 Musanze
Police 2-1 Muhazi United
Rayon Sports 2-1 Etoile de l'Est
Amagaju 1-1 Kiyovu
Marines 0-1 AS Kigali