The Rwanda Patriotic Front (RPF) Inkotanyi presidential candidate Paul Kagame has told thousands supporters in Kirehe district that none should play with any achievements the country has made.
Kirehe, by 2010, had no electricity. But today, the district is now connected at a rate of 27%.
There was no secondary school in Kirehe district until 1994 but today, there are 64 secondary schools.
Irrigation in the district has improved 6 times in the past 7 years.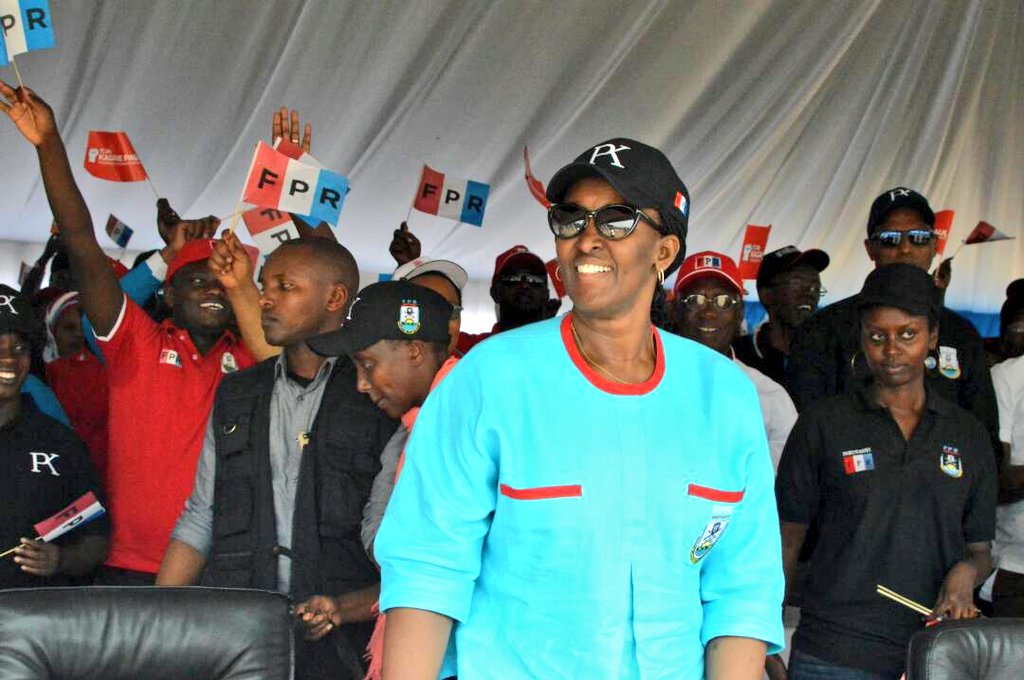 When candidate Kagame was introduced to supporters, he told them that what Rwandans, and Kirehe in particular have achieved, "Don't Touch."
"Rwandans have been expelled from Tanzania but it's time to say "don't touch," Kagame said amidst a cheering crowd.
Kagame said, Rwanda is taking care of those that were expelled in Tanzania while sheltering them and getting them land.
There are other things that Kagame said should never be taken for granted.
"Don't touch our security, 'don't touch our unity, don't touch development of a Rwandan women," Kagame said amidst applause.
Kagame promised his supporters that more projects are in the making to improve the wellbeing of Rwandans including in Kirehe.
For instance, he said, one of the biggest projects is a 208km Kagitumba-Kayonza-Rusumo highway through Kirehe to be completed in two years.
"Within two years, you will be using a very good road to facilitate trade and movement of people," he said.