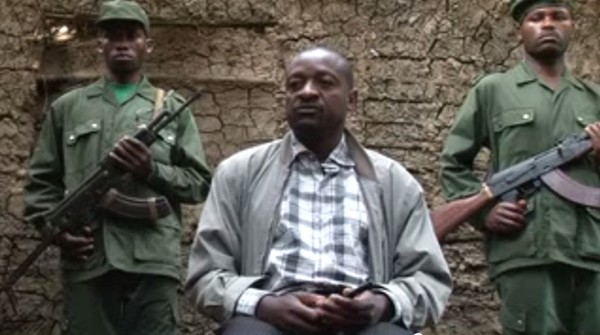 FARDC, the army of Democratic Republic of Congo has arrested the Spokesperson of the Democratic Forces for the Liberation of Rwanda – a terrorist group destabilising the Great Lakes Region for over 20 years now.
Le Forge Fils Bazeye, Spokesperson of the group (FDLR) was arrested on Sunday evening.
"This man is called Le Forge Fils Bazeye. It's not a French aristocrat but the Spokesperson of the FDLR, a génocidaire and subversive movement operating in Eastern DRC," Amb. Olivier Nduhungire, State Minister in the Ministry of Foreign Affairs tweeted with the suspect's picture.
His arrest comes a week after a group believed to belong to FDLR attacked Cyamabuye village in Busasamana Sector, Rubavu district in Western Province – killing atleast two people.
FDLR comprises remnants of the Genocidal regime's army and militia who committed the 1994 Genocide against the Tutsi before fleeing to neighboring DR Congo.