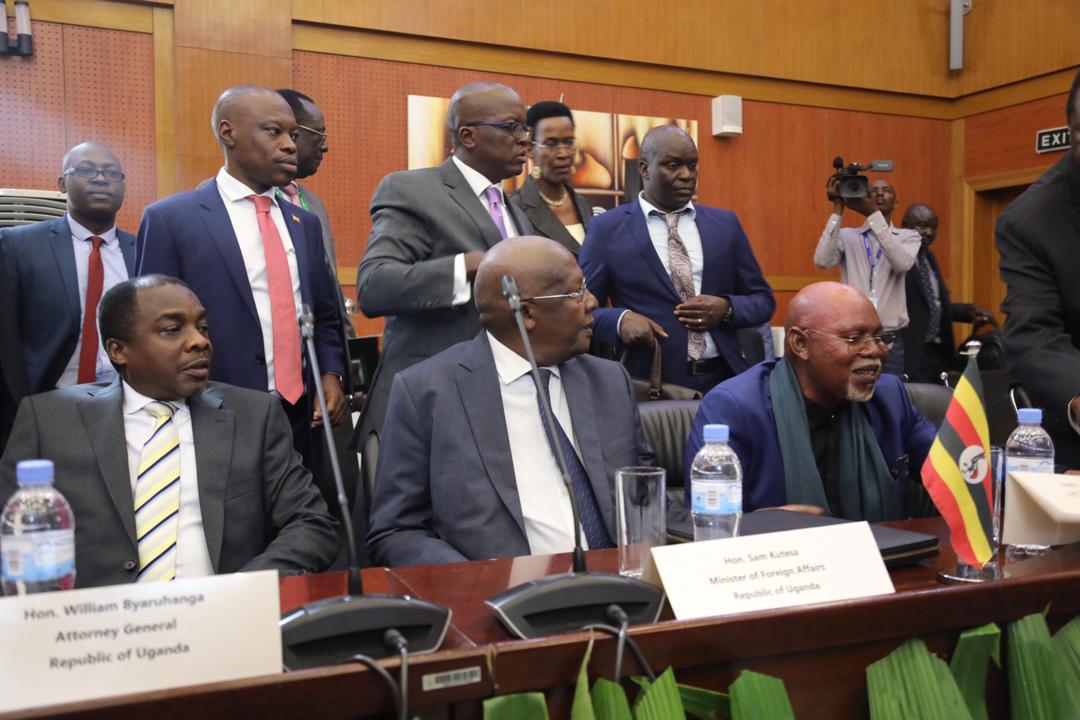 The AdHoc Commission set up by Rwanda and Uganda to follow up on the implementation of the Luanda Memorandum of Understanding is set to convene tomorrow in Kampala after several postponements.
The Minister of State for Foreign Affairs in charge of the East African Community (EAC) Amb. Olivier Nduhungirehe confirmed to KT Press that the meeting is scheduled for Friday at Speke Resort Munyonyo.
"Yes we are" Nduhungirehe confirmed when asked if Rwanda is sending a delegation to Kampala, adding that Rwanda will raise the issues it has raised with Uganda which must be addressed as stipulated in the Luanda Agreement.
"We will assess the implementation of the Luanda MoU and Kigali Communiqué. So, we will raise all issues," Nduhungirehe said.
Relations between the two countries are yet to improve despite the two neighbours agreeing to work on outstanding issues during the first meeting of the AdHoc Commission in Kigali in September.
Rwanda maintains that Kampala has not acted on the issues it had to address before the next meeting which had been scheduled 30 days after the Kigali summit but never happened in October.
Rwanda says Uganda has continued to work with negative groups seeking to destabilize the country mainly Rwanda National Congress (RNC) while many Rwandans continue to be illegally detained and tortured inside Uganda.
Uganda is also yet to release hundreds of Rwandans jailed in Uganda without trial.
The Uganda government Spokesperson Ofwono Opondo tweeted that "Uganda and Rwanda will tomorrow hold a follow-up meeting at Speke Resort Munyonyo to the one held in Kigali in September to concretize the issues in the Memorandum of Understanding signed in Luanda, Angola in Aug 2019,"
"Tomorrow's meeting will be attended by the delegations from Angola and Dr Congo who are the facilitators to the Luanda MoU. All delegations have confirmed their participation through Uganda's Foreign Affairs Ministry," Opondo said.
Opondo, who has often been engaged in positing provocative comments and promoting propaganda articles attacking Rwanda claimed that Uganda is committed to the quick resolution of the misunderstandings through established diplomatic mechanisms.
The Luanda Agreement signed in August under the auspices of Angolan President João Lourenço sought to resolve tensions between the two countries but Kigali says Uganda has not showed the goodwill to act on Rwanda's concerns.