What French Political and military officials said about the Genocide against Tutsi in 1994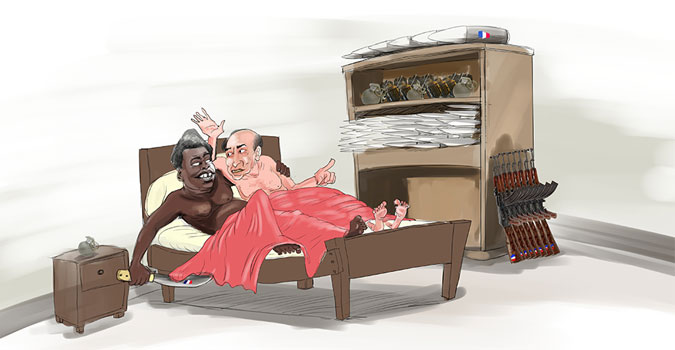 French primary elections schedule for November 20 and 27 could end with former prime minister Allain Juppe being nominee for Les Republicains party. The nomination means France's anti-Tutsi agenda lives on. With a political career spanning from the 1970s, Allain Juppe was France's foreign minister when the genocide against Tutsis was being planned – later executed in April 1994. So patronizing was his attitude towards the victims that he, on June 16 1994, referred to the mass slaughter of Tutsis as "ces génocides" (these genocides).
KT Press has dug through troves of archives and has established a pattern of language designed by Allain Juppe and his boss President Francois Mitterrand to give international legitimacy to the government of Juvenal Habyarimana as he planned and implemented the genocide. 33 top military and political officials were charged with ensuring the French establishment stayed on 'message'. They fed the media with a narrative that showed no genocide was taking place.
At the UN, through their surrogates including former UN Secretary General Boutros Boutros-Ghali, the whole world was fooled into believing the thousands of French special forces deployed in Rwanda were coming for 'humanitarian reasons'. From May to July 1994, thousands of Tutsis were massacred as French commandos provided the logistics. French soldier were supplied with Tutsi girls for sex.
The French establishment maintains a narrative well defended with shocking language. The above mentioned 33 officials all spewed the same message, which they have maintained 22 years on. Here is what they said: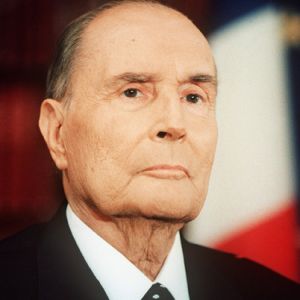 Francois Mitterrand – France's President during the Genocide against Tutsi in 1994
"In those countries (Rwanda), a Genocide, isn't too important." While answering a journalist in France at a summit held in Biarritz at the end of 1994, he said "You talked of Genocides, which Genocide you want to mean? The one of Tutsis or Genocide of Hutus?"
When Tutsi children who stayed in Father Blanchard's orphanage were killed on June 14, 1994, the French President confided in his Prime Minister, Edouard Balladur and Foreign Minister, Alain Juppe, "We must by all means do something; I entirely face up to my responsibilities."
---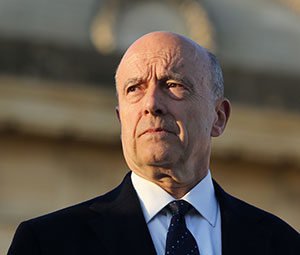 Alain Juppe – French Foreign Minister and later Prime Minister
In April 2016, Alain Juppe tweeted in French; "Faire procès à la France de porter une part de responsabilité dans le génocide aux Rwanda est une honte et une falsification historique"- "Implicating France in the Rwandan genocide is a disgrace and a historical distortion."
Reports showed that the French military in Rwanda before, during and after the mass slaughter effectively helped the genocidaires to escape from the RPF rebels, and flee into neighboring Zaire (present DRC)
Writing on his blog on April 5, 2015 Alain Juppe said: "It would be intolerable that today we are designated as the main culprits. I call on the President of the Republic and the French government to unambiguously defend the honor of France, the honor of its Army, honor of its diplomats."
---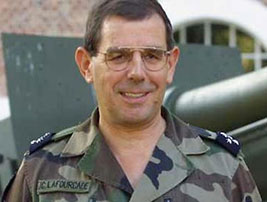 General Jean-Claude Lafourcade – Commander Operation Turquoise
"I will say it again here. No munitions, not even a bullet, was given by Operation Turquoise to the Hutus," Lafourcade told a judge. "Where the French soldiers were, there were no massacres nor abuses."
---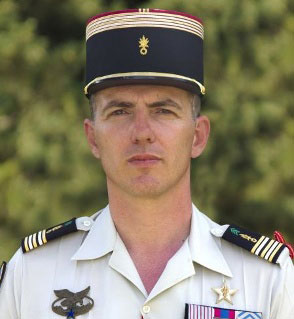 Lt. Col. Guillaume Marcel – former French senior commandant in the Zone Turquoise
Lt. Col.  Guillaume Marcel affirmed that what they did was akin to supporting Genocidaires. In the open letter released on 11th October 2015 addressed to the President of France requesting him to shed light on France's role in the Genocide and set up historians' commission, he said "We were able to stop the Genocidaires. We relentlessly stopped their enemies while were able to save lives of survivors from Bisesero, even we weren't requested to save them. While we were able to prevent criminals to harm, we allowed them to escape and we armed them in the refugee camps."
---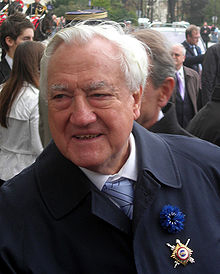 Christian Poncelet – Senate President from October 1998 to October 2008
Under the presidency of Christian Poncelet, the French Senate reported in 1998 that some French actions in the genocide against Tutsi in Rwanda had been "regrettable".
---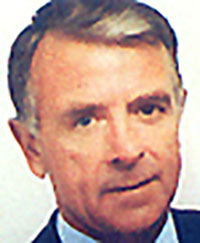 General Jean Varret – head of France-Rwanda military cooperation Mission from October 1990- April 1993
Gen.  Jean Varret was informed of the extermination of Tutsis by the chief of staff of Gendarmerie, Pierre Celestin Rwagafirita saying that "Tutsi are very few, we will liquidate them."
---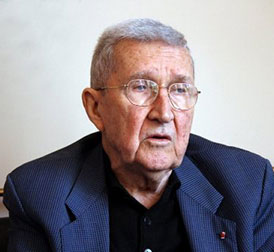 Martres Georges – France's ambassador to Rwanda from 1989 to 1993
When he appeared before the French Parliamentary Information Mission, he admitted that he was aware of the impending genocide against the Tutsi since the end of 1990. He said: "From the beginning of October 1990, thousands of people were imprisoned in Kigali, mostly because of being identified as from Tutsi ethnic or just because they had sympathies or some shared interests with the Tutsi."
In a Diplomatic Telegram (TD) of October 13, 1990, Georges Martres wrote: "Militias of MRND party have intensified the search for suspected Tutsi in the hills. The killings are reported in the area of Kibirira region- 20 kilometres Northwest of Gitarama. The risk of generalization, already reported, of this confrontation and seems to occur."
In 1991, George Martres was interrogated by the international mission of investigation by five international non-governmental organizations about the massacres of Bagogwe in the former prefectures of Ruhengeri and Gisenyi and the Ambassador said "I was informed of several murders that were committed in different parts of Rwanda. I hope these are isolated cases and that the government will make efforts to end these acts of vengeance which impede on national reconciliation, of which the pursuit would lead the country to ruin."
---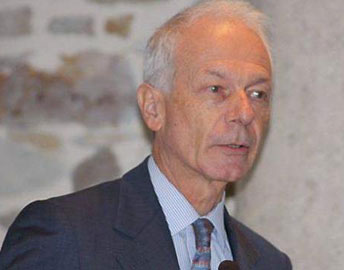 Marlaud Jean-Michel – France ambassador to Rwanda from March 1993 to April 1994
Like his predecessor, Jean-Michel Marlaud admonished the State of terrorism practiced by the Habyarimana regime but later demonstrated affinities with the extremist parties and involved in active execution of the genocide.
Before the French Parliamentary Information Mission on France's actions in Rwanda, Jean-Michel Marlaud acknowledged that he received sufficient information on the impending genocide against the Tutsi: "This information comprised an additional element of the long series of alerts of which the Embassy was held concerned."
A list of Rwandan officers prepared by Rwandan army officers within the Rwandan Ministry of Defense and dated March 5, 1994, shows three French nationals working as "Technical assistants" in the reconnaissance battalion.
---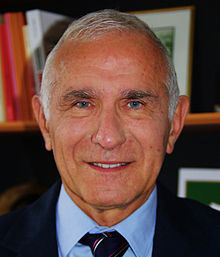 Paul Quilès – Former Defense Minister
The then French Minister of Defense and the chair of parliamentary investigation committee stated that: "France asks to be pardoned by the people of Rwanda, but not by their government."
---
Dominique De Villepin – Cabinet Director to Alain Juppé and former French Prime Minister 2005-2007       
Dominique De Villepin was the cabinet director to then Foreign Minister, Alain Juppé. He ignored founded allegations over France's involvement saying: "accusations by Rwanda that French politicians and military officials helped prepare and carry out the 1994 Rwandan genocide are unacceptable."
---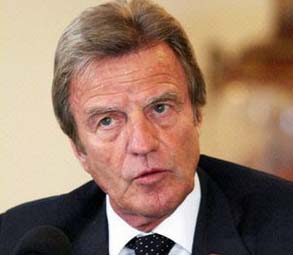 Bernard Kouchner – Foreign Affairs Minister
Bernard Kouchner said on the TV 5 Monde that: "We never said the French army was involved in Genocide, never, never, never, they prepared the people who carried out the Genocide more particularly the Hutu Army, the Rwandan army."
---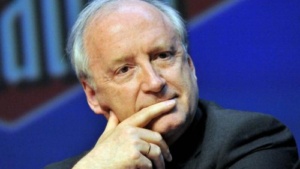 Hubert Védrine – Diplomatic adviser of President Mitterrand from 1991 to 1995
He acknowledged that: "I failed to advise the state higher authorities to withdraw from supporting killers of Tutsis in Rwanda but seemingly supported the genocide ideology of France and particularly the President I served; Francois Mitterrand."
---
Michel Cuignet- French chief mission cooperation (1992-1994)
While appearing before the information committee of the General Assembly meeting, he said: "We acted in ignorance and failure. We knew that Habyarimana was a dictator, weak and criminal. We entrusted the military (French) both political and parliamentary roles."
---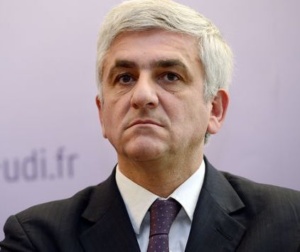 Hervé Morin – Defense minister 2007-2010
Former Defense Minister Hervé Morin under President Nicolas Sarkozy, who was in 1994 an aide to then-Defense Minister François Leotard, called the report's findings on Rwanda "absolutely intolerable" and chillingly added that French soldiers had "nothing to feel guilty about."
---
Edouard Balladour – Prime Minister
In a confidential meeting held at the state house shortly before the Genocide started, he said: "They have always killed each other like that! Why do we want to stop it?"
On 27th April 1994, only three weeks since the Genocide had been set in motion, two Rwandan envoys; Jerome Bicamumpaka who was Foreign Affairs Minister and Jean Bosco Barayagwiza-then Director in charge of political parties and administration in the Foreign Ministry at the time were warmly received by the Prime Minister, Edouard Balladur and Alain Juppe in France while the United States of America and Belgium denied them travel visas.
Jean-Bernard Mérimée – French permanent Representative to the UN refused the presence of the term "Genocide" in the report issued after the eight-hour special UN meeting on Rwanda held on April 1994, saying: 'If you call it Genocide you are going to ridicule yourselves' and requested them to call it a civil war.
Patrick de Saint-Exupéry – French journalist accompanying French troops in Bisesero during the genocide was among the three French journalists from three of France's biggest media and was on the convoy that arrived in Bisesero-in current Rwankuba sector in Karongi district, Western Rwanda, on June 27, 1994.
As the massacre went on in Bisesero region, Patrick de Saint-Exupéry writes that on June, 29, French Prime Minister Edouard Balladur and Defense Minister François Léotard arrived in Kibuye to visit their troops. Saint-Exupéry reportedly asked the two officials in an unscripted exchange what was going to be done for Tutsis holed up the mountains. "We will go there," responded Balladur, according to Saint-Exupéry's account. "…tomorrow, we will go there."